The UK Overseas Territories [OT] Heads of Government Pre-Joint Ministerial Council Meeting [JMC] concluded this week with a range of discussions focused on the Zika Virus, pension matters and the 2012 Overseas Territory White Paper.
Premier Michael Dunkley was in the Turks and Caicos Islands this week for the annual Pre-JMC meetings, which serve as a precursor to the upcoming OT Joint Ministerial Council meetings hosted by the UK Government in October.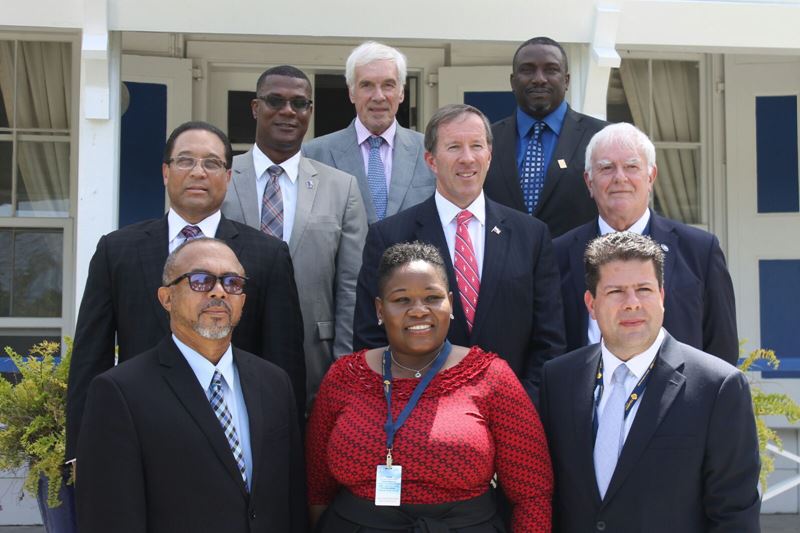 "OT leaders discussed the threat posed by the Zika Virus to Caribbean Territories and noted that in addition to the health risks there is the potential impact to Tourism in the area," a spokesperson said.
"Leaders further examined potential opportunities to have cooperation with the UK Government for health care of British Overseas Territories Citizens under the UK Health Quotas system. This will be brought forward for discussion at the annual Joint Ministerial Council in October.
"Other matters on the agenda focused on OT leaders reaffirming their position for the UK Government to upgrade the pay index-linked pensions to all British Overseas Territories [BOT].
"Bermuda is the only overseas territory which currently has a reciprocal arrangement in place, while in Gibraltar the UK applies EC Regulations. It should be noted that in all other overseas territories there is no reciprocal arrangement with the UK Government to pay the increase to state pensions.
"Leaders will be calling on the UK Government to ensure all rights are applied to those BOT citizens who were employed in the UK and have retired home to their Territory.
"Finally, OT leaders welcomed the desire of previous Minister to the Overseas Territories, Mr. James Duddridge, to revitalise the 2012 Overseas Territory White Paper.
"The OT leaders believe that in consideration of the British exit from the European Union, or BREXIT, it is the right time to review the partnership with the UK Government.
"The day concluded with a tour of the Island's Capital Grand Turk and a lunch hosted by the Governor, Mr. Peter Beckingham."
Premier Dunkley, who was accompanied to the Turks and Caicos by the Secretary to the Cabinet, Dr. Derrick Binns and Kimberley Durrant, UK Representative and Director of the London Office, returned home yesterday.

Read More About