Premier David Burt along with elected Leaders and Representatives of the Overseas Territories, this week attended the annual Pre-Joint Ministerial Council meeting in the Cayman Islands.
The Council meeting was hosted by the Cayman Islands Government and chaired by the Premier of the Cayman Islands Alden McLaughlin.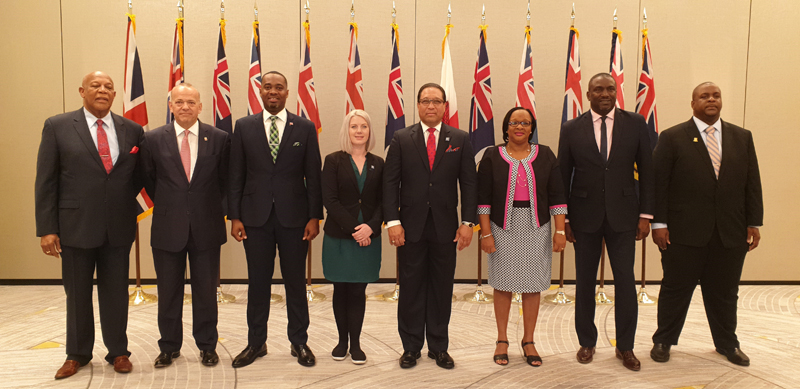 Heads of Government or their delegates from Anguilla, Bermuda, British Virgin Islands, the Falkland Islands, Gibraltar, Montserrat, St. Helena, Tristan da Cunha, and Turks and Caicos attended.
The purpose of the meeting is to allow pre discussions at the political level ahead of the annual Joint Ministerial Council [JMC] meeting with the UK Government later this year in November. The JMC in London is the highest political forum between the UK Government and Governments of the Overseas Territories.
The Premier was accompanied by Ms. Kimberley Durrant, Bermuda's UK Representative from the London Office.
Read More About