American Stephanie Choate of Florida hooked a 625-pound marlin in the Bermuda Billfish Blast yesterday, taking home a jackpot prize purse on the 4th of July.
Because Day 1 of the Bermuda Billfish Blast [July 4] coincides with the World Cup Blue Marlin Championship, Ms Choate was simultaneously competing with anglers from around the world.
Her catch yesterday was the second largest worldwide, but according to the BTA, it is the biggest in the "Optional Blue Challenge Category" so she takes home more than $340,000.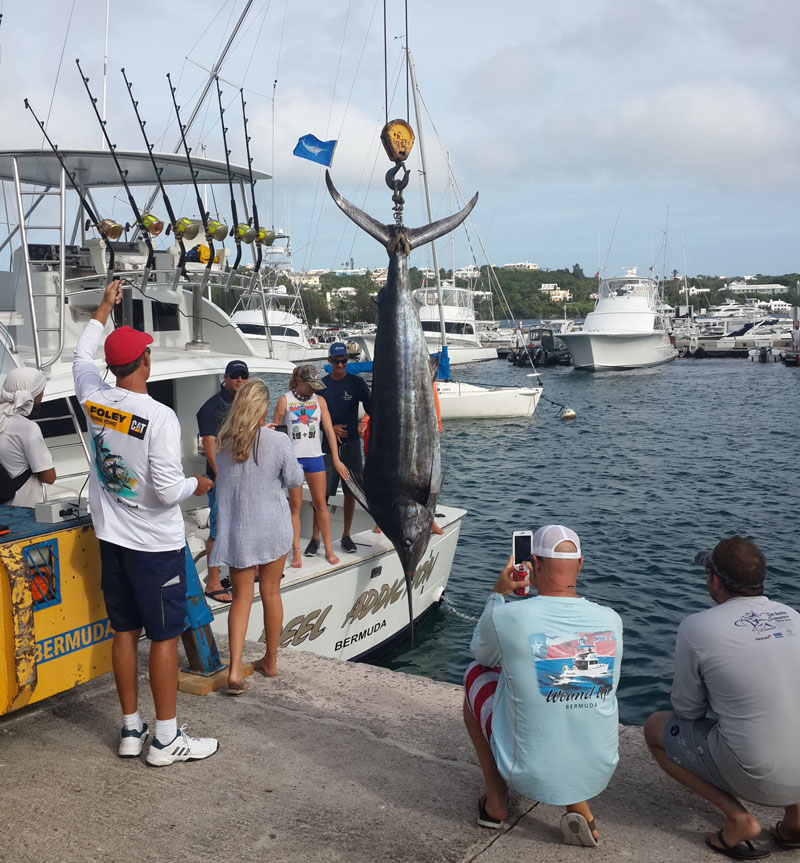 The winning fish [pictured] was taken on-board the chartered Reel Addition with Captain Cragin Curtis at the helm.
There are 30 teams fishing in the Bermuda Billfish Blast — 19 visiting game boats, three local private boats and eight charter boats with guests from the United States, United Kingdom, Canada and Russia.
The Bermuda Tourism Authority is a sponsor of the Billfish Blast and its two sister events this summer which make up the Triple Crown, and said her catch "has helped reaffirm Bermuda waters as having produced the second most winning catches in the history of the World Cup Blue Marlin Championship."

Read More About