[Written by Don Burgess]
CedarBridge Academy student Sediq Simons has shown off his culinary skills at Rosa's the past two months.
The summer intern has been impressive that the restaurant has extended his employment for a few extra weeks and wants to keep him on to help encopurage the young Bermudian to pursue his skill.
Pamela Quarterly, owner of the Bermuda Restaurant Group, which includes Rosa's and Chopstix Fusion, said: "We are so proud of him. We presented him with a beautiful chef's knife today.
Sediq Simons with Rosa's Kara Simmons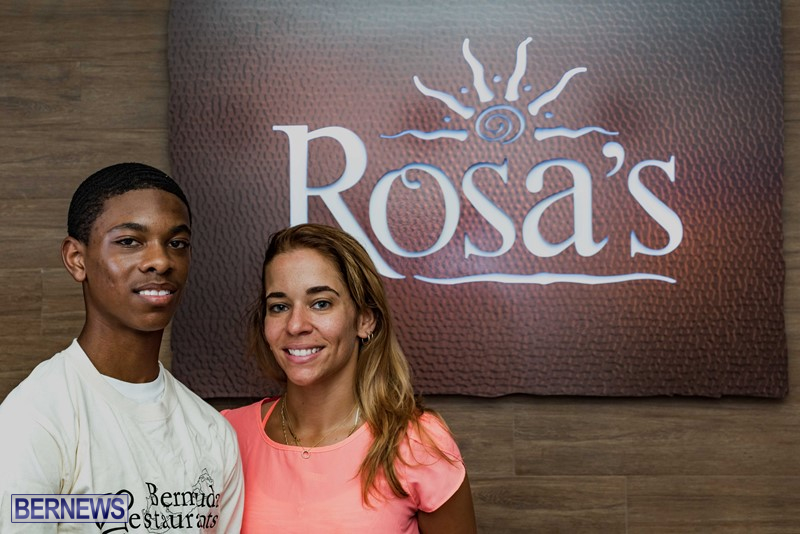 "He's a part of the summer internship programme. We were asked if we would have him and we said 'We'd be delighted to.'"
He was one of two students Rosa's employed this summer.
"We decided to keep him on because he is such a great guy… and he will come and work for us during his school breaks. He is interested in the culinary arts and an equal interest in music."

Read More About
Category: All, Entertainment, News