The Bermuda Friendly Societies Association's [BFSA] 13th Annual Sportsmanship Award Presentation was held on August 11 at Manchester Unity Hall in Hamilton, with Somerset Cricket Club player Stephen Outerbridge being named as the award recipient.
Kyle Bridgewater, Secretary to the BFSA, said, "We can now officially say that the 2016 Cup Match season is done. This whole phenomenon, which was started by the Bermuda Friendly Societies in 1902 as a celebration of the 1834 emancipation of enslaved African Bermudians in 1834, has now been capped off by the hosting of the Bermuda Friendly Societies Association's 13th Annual Sportsmanship Award Presentation.
"The Sportsmanship Award Ceremony includes the presentation of the Clarence O. Darrell Memorial Cup, the Bermuda Friendly Societies Association Shield and the Emancipation Cup along with a cash award from the BFSA. The awardee is selected each year by the trio of Cup Match umpires.
"The award is based on the character, performance and deportment of the players over the two day match as determined by the umpires."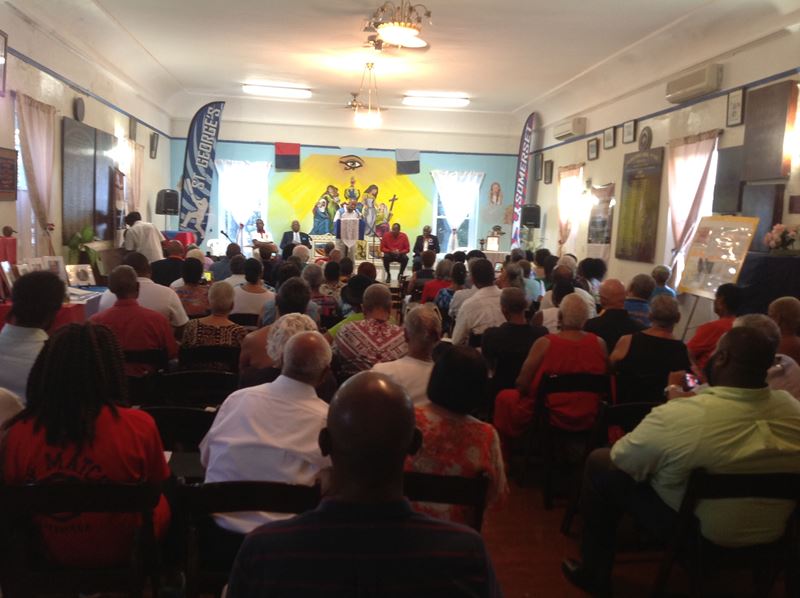 "The guest speaker this year was Mr. Lionel Cann, a member of the St. George's 2016 Cup Match team. Mr. Cann shared his passion and enthusiasm for the game as well as some amusing stories about growing up in and around St. David's Cricket Club.
"Mr. Cann also spoke of his hope that the overall standard of Bermuda's cricket will improve to the level it was when Bermuda participated in matches leading up to the ICC World Cup of Cricket.
"The Presenter for the awards was Mr. Erwyn Bean, former President of Somerset Cricket Club, with Dr. David Chapman, a fourth generation grandson of Clarence O. Darrell presenting the Darrell Cup. The Clarence O. Darrell Cup was donated by former Premier Dr. Ewart Brown, on behalf of his great, great, great grandfather, Clarence Orister Darrell.
"Mr. Darrell was a successful businessman in the late 1800s as well as a dedicated lodge member."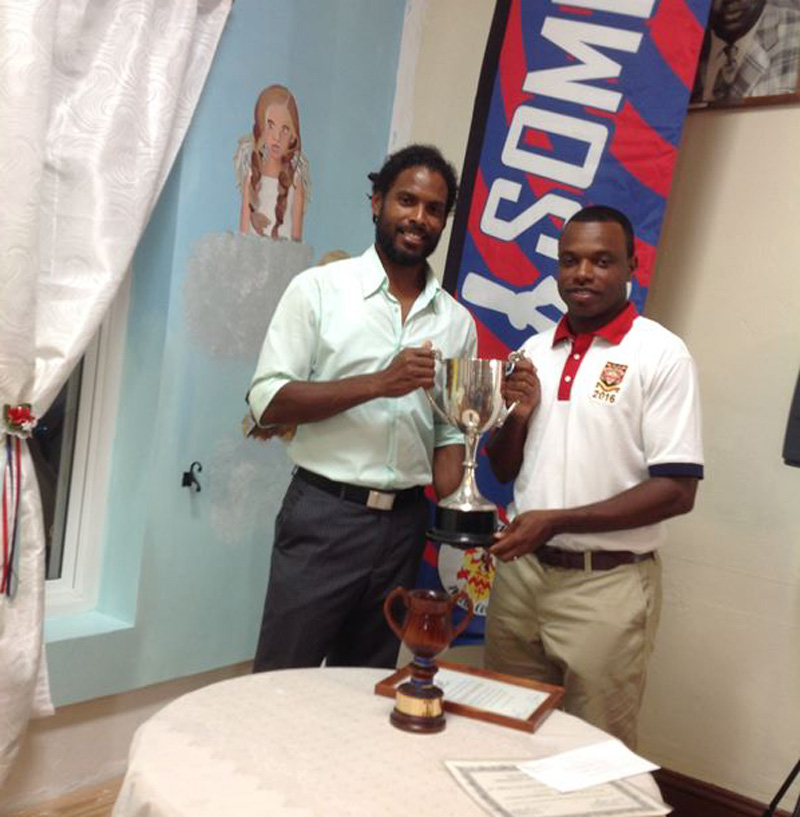 "The award this year goes to Somerset Cricket Club player, Mr. Stephen Outerbridge. Stephen, whose club team is Baileys Bay, has been a member of the Somerset Cup Match team for a number of years.
"In explaining why Mr. Outerbridge was chosen, Umpire, Mr. McCurdy, indicated that it was Mr. Outerbridge's exemplary behaviour when, in spite of being only one run away from getting his 50 runs, he was given out.
"He then tucked his bat under his arm and calmly walked off the field before the umpire formally adjudged him to be out.
"All of the Umpires were of the view that Mr. Outerbridge's behavior on that occasion exemplified the best in sportsmanship and that Mr. Outerbridge, accordingly, deserved to be recommended for the Sportmanship Award 2016."

Read More About