Bermuda Health Care Services [BHCS] and Brown Darrell Clinic presented the Cup Match Safe Hands Award for a second year in a row to St. Georges Player Allan Douglas.
"The Safe Hands Award was established 1998, with the Calvin "Bummy" Symonds plaque unveiled in 2003 to honor the outstanding cricketer who led St George's to eight victories between 1961 and 1969," the company said.
"Mr. Douglas an avid sportsman continues to make great strides around sports and this was seen during his performance at the Annual Cup Match Classic.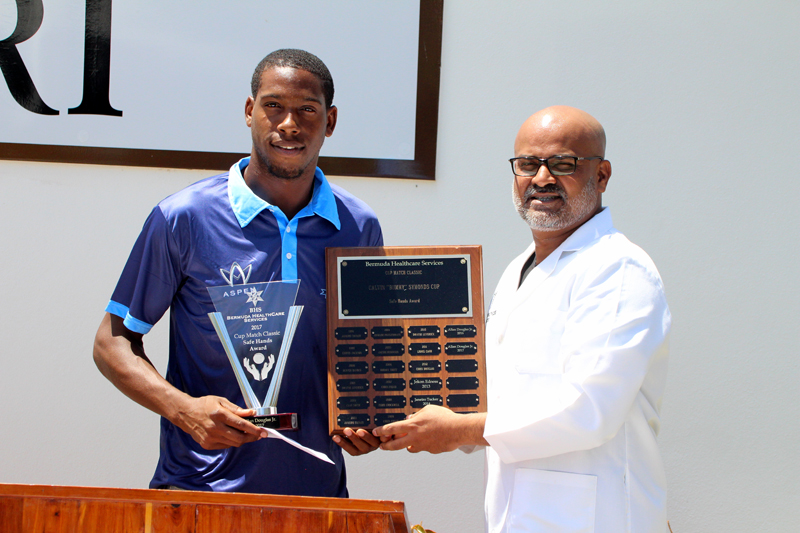 "Medical Director for BHCS, Dr. Mahesh Reddy presented Mr. Douglas with a check for $1,000, a $1,000 travel voucher and the Calvin "Bummy" Symonds plaque.
"Mr. Douglas name will join Cup Match greats as Lionel Cann, Janeiro Tucker and Dwayne "Sluggo" Leverock just to name a few.
"Bermuda HealthCare Services and Brown-Darrell Clinic are committed to supporting the community through the financial support of numerous individuals, organizations and community events including sponsoring elite athletes, Pembroke Hamilton Club and the BHCS Safe Hands Award."

Read More About