The Department of Workforce Development Summer Employment Programme concluded this week with a special luncheon for the students to meet with the Minister of Home Affairs, Patricia Gordon-Pamplin.
"The Summer Employment Programme assists participants in the development of their career goals by connecting work experiences to their academic learning," a spokesperson said.
"The programme began in May with 98 students being placed in internships based on their interest within Government, private and non-profit sectors.
Minister Gordon-Pamplin with the Summer Interns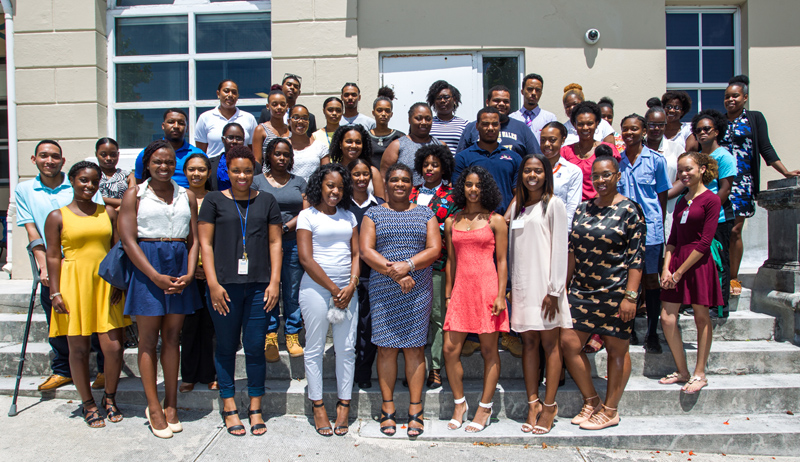 "Work assignments are professional and based on entry-level job descriptions. The students are encouraged to use the opportunity to further develop their leadership and decision making skills and career and work competency standards.
"For their efforts, the students received a $5000 stipend over the 10-week period to assist with their educational and living costs.
Minister Gordon-Pamplin stated, "This Government remains heavily vested in our young people, demonstrated by our continued commitment and support of the Summer Employment Programme.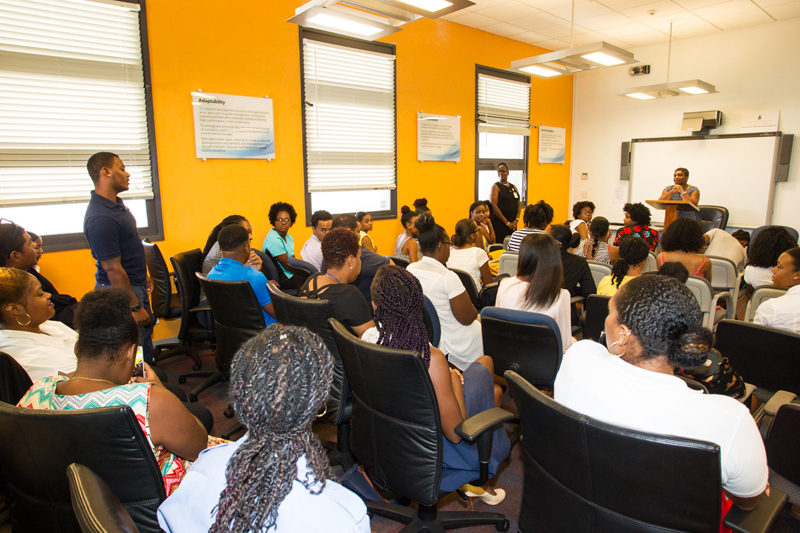 "The benefits of the work experience opportunities and participation in the Summer Employment Programme extend well beyond the 10-week commitment to influence career development over the long run."
Minister Gordon-Pamplin congratulated the students and added, "We will continue to help in any way we can in equipping you to successfully make your way in what is becoming an increasingly competitive workforce. You are Bermuda's future and I wish you success in your work experience and upcoming studies."
Anthony Bailey, summer intern and student at Heriott Watt University in the United Kingdom shared his experience at the luncheon.
Summer intern, Shamar Jabbar student at City College Southampton, Marine Engineering and Ship Construction, shared his experience working at Marine and Ports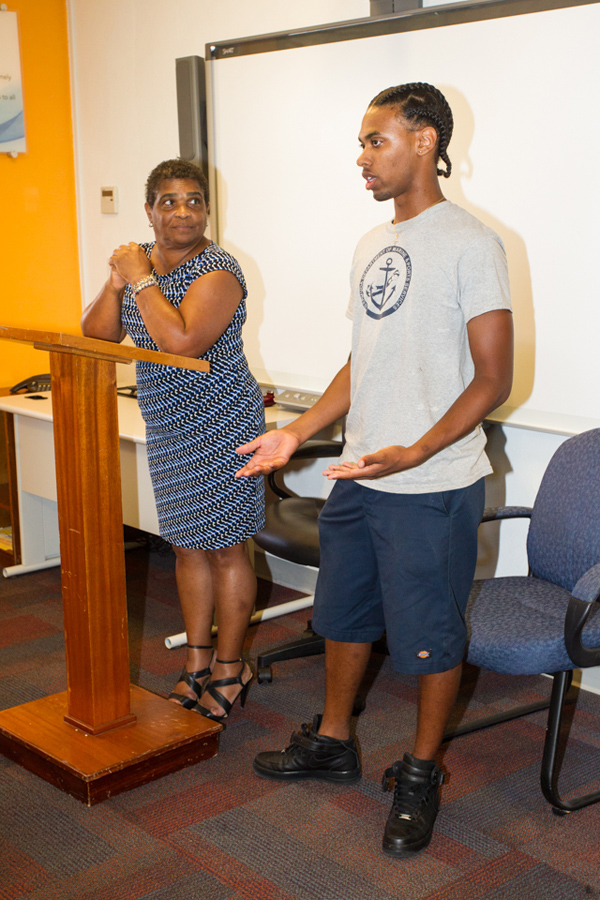 He said, "I am currently pursuing a Bachelor's degree in business with a specialty in Finance and am in my second year of studies. This summer I interned within the Ministry of Economic Development's, Business Development Unit. Throughout the summer I worked alongside the BDU team with various legislative matters.
"This is directly related to my studies in business and finance and has enabled me to gain practical experience within a business setting which has assisted me with my personal and academic growth.
"I am eternally grateful to the Department of Workforce Development, Minister Patricia Gordon-Pamplin and the Bermuda Government for the opportunities available to students like myself and those present today.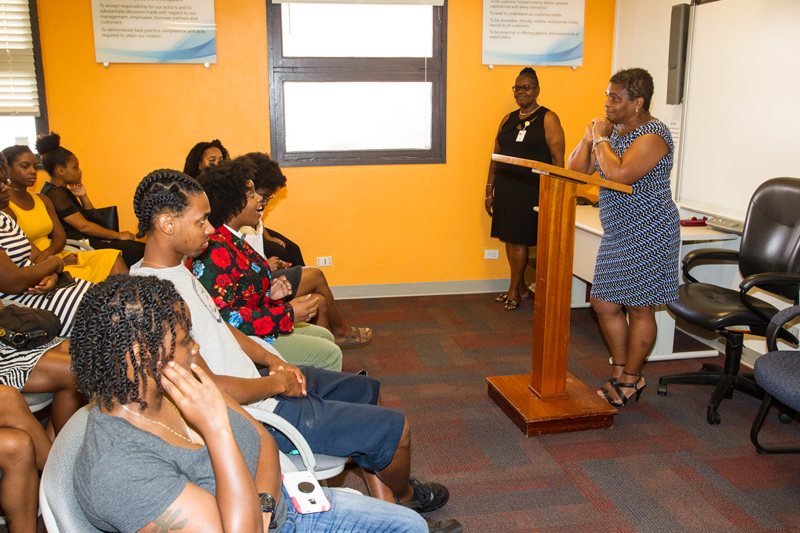 "As a result of my experience and the experiences of those present today I am sure that we have all gained crucial skills and tools that we will no doubt carry forward with us into our daily lives both socially and professionally."
Summer intern and student at Oral Roberts University in the United States, Cara Phillip shared, "While interning at the Sustainable Development Department last year, I was not only able to engage with people in the field related to my environmental sustainability degree, but I was also able to gain three credits from my university through the experience.
"I made such valuable connections with my supervisors, and they are able to connect me to other important people in my field and give me advice about graduate school programs. Also, while interning this year at Plant Protection, I gained many transferable laboratory and administrative skills that are relevant to the environmental field."
The Department of Workforce Development Summer Internship will accept applications for 2017 placement in December 2016. For more information please visit www.gov.bm

Read More About