The 'Uncorked' summer edition is set to be held on September 15 at the Royal Hamilton Amateur Dinghy Club, with Chewstick to be supported by funds raised by the event.
A spokesperson said, "Get ready for the most unique wine tasting these pink shores have ever seen. All the stops are being pulled to create an amazing and fun event that is oozing sophistication all over the place.
"Uncorked isn't just about the wine; in fact, the wine is more of a plus. Uncorked is about unwinding, mingling and having a ton of fun. Everyone knows that nothing complements fun like wine, and nothing complements wine like good food.
"That's pretty much all it takes to create a great event. Oh, and prizes; no great event is complete without a bunch of ridiculously cool prizes. Wine experts will select a bunch of affordable wines [you know, the stuff people will actually buy] along with a selection of finer wines to make you feel fancy.
"The most exciting part of the night will be the prizes! Great wine, fantastic art prints, and a lot more will be up for grabs.
"If there's one event that your company's name should be on, chances are, this is it."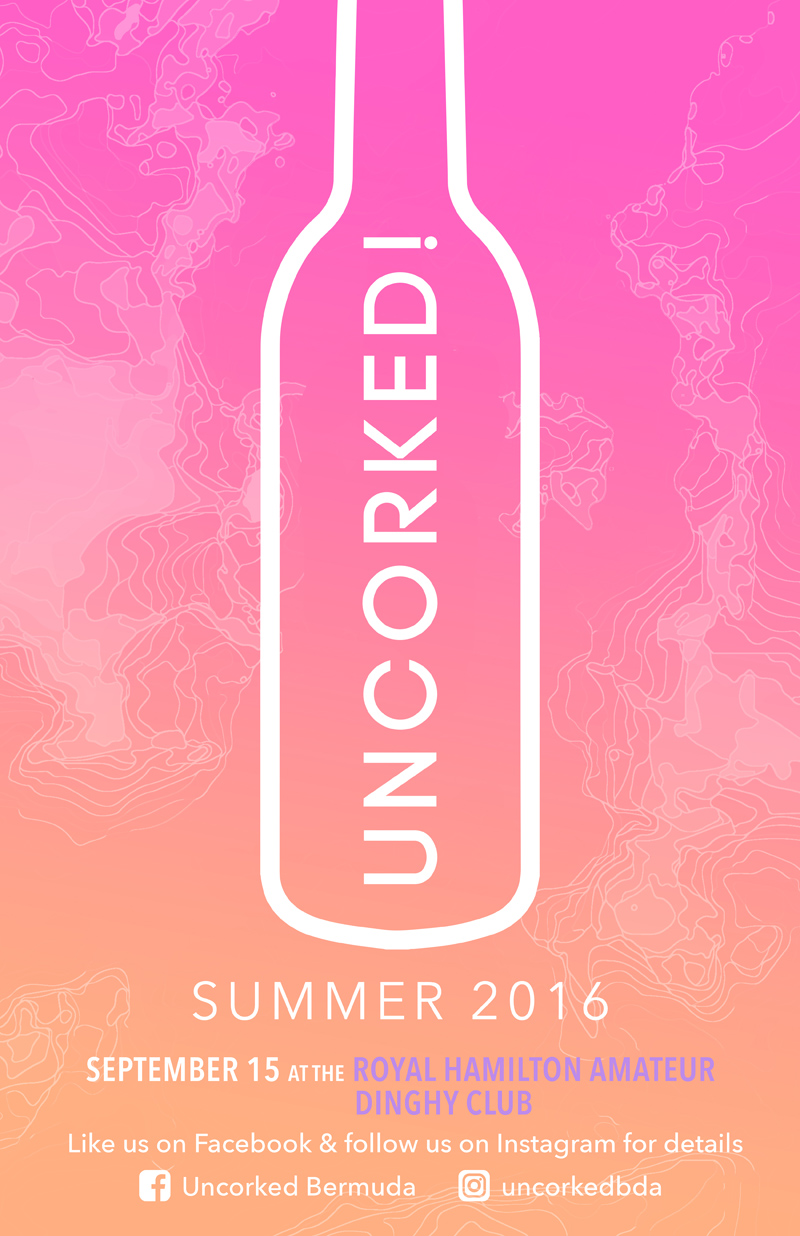 "What's the point? Sure, great events are always, well… great, but they're even better when they have a purpose. Truly great events create change. Even if it's just a little bit at a time.
"Here's our philosophy: Uncorked is really about having people who might not necessarily bump into each other, bump into each other. The thing about social change is that everyone want's it, but it seems kind of tough to make it happen. Who's got time to work, raise kids and change the world, right? Who even knows where to start?
"Wine is so much easier. Wine has always been paired with fun, laughter and communication. Common interests break down social barriers, and everyone loves wine. I guess you could say that Uncorked is changing the world one glass at a time! We really just wanna put all the people into one place and let 'em love each other.
"Uncorked also supports charities by donating a part of the proceeds to local charities. In case you didn't know, giving back is cool. This summer, Chewstick will be the receiving charity, and for good reason.
"The Chewstick Foundation is a leading non-profit cultural arts movement born out of Bermuda in 2003. Dedicated to breaking down social barriers, providing opportunities for storytellers of every medium and committed to being a part of the solution.
"They use creative programmes, events and initiatives to empower the individual and enrich the community. Chewstick is the frontline of change, attracting the most diverse, inclusive and exciting audience and participants to be found.
"Learn more about Chewstick at their website. Uncorked donates all profits from games and 10% of ticket sales to the selected charity."
Read More About
Category: All, Entertainment