The Bermuda Weather Service is today [August 29] monitoring and providing updates on three weather systems including Hurricane Gaston, and two tropical depressions, saying they are "not a threat to Bermuda at this time".
The BWS said, "Hurricane Gaston, to the distant east, has begun to move northeasterly away from the area. Tropical Depression Eight, to the west, is being closely monitored as it moves away to the west."
Graphic courtesy of the NHC: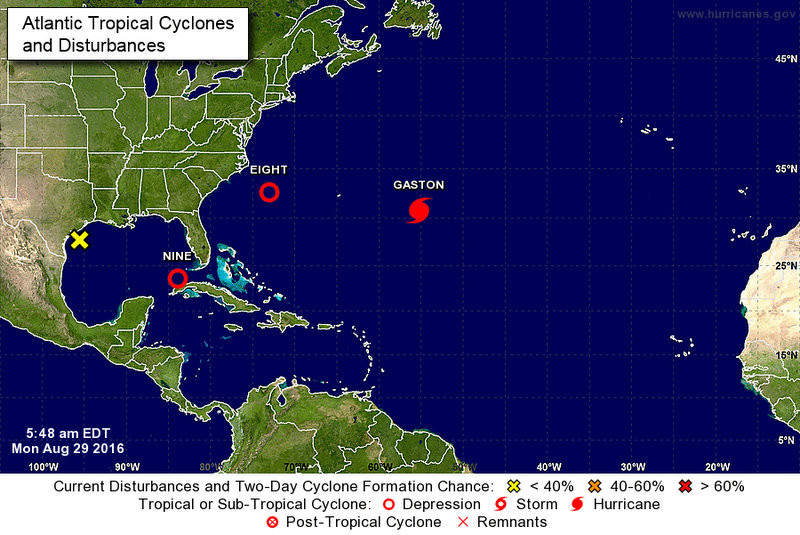 Hurricane Gaston — which was upgraded yesterday becoming the first major hurricane of the 2016 hurricane season — has passed its closest point of approach to Bermuda within 72 hrs. At 6.00am Gaston's position was approximately 499 nm east of Bermuda moving north at 1 kt.
Tropical Depression Eight was approximately 415 nm west of Bermuda moving WNW at 9 kt and its "closest point of approach to Bermuda within 72 hrs [3 days] has passed."
Tropical Depression Nine was approximately 1140 nm WSW of Bermuda moving west at 8 kt and its "closest point of approach to Bermuda within 72 hrs [3 days] is forecast to be 1063 nm to the WSW, 6.00am Thursday, Sep 1, 2016."

Read More About