This weekend was Bart's Bash — the annual celebration of the life of Andrew 'Bart' Simpson — with America's Cup sailors having mini race series in their AC45S training boats on Bermuda's Great Sound.
Each year, tens of thousands take to the water to celebrate the memory of Bart and raise money for the Andrew Simpson Sailing Foundation which uses sailing to promote health and wellbeing, and develop personal skills that will improve a young person's ability to succeed in life and work.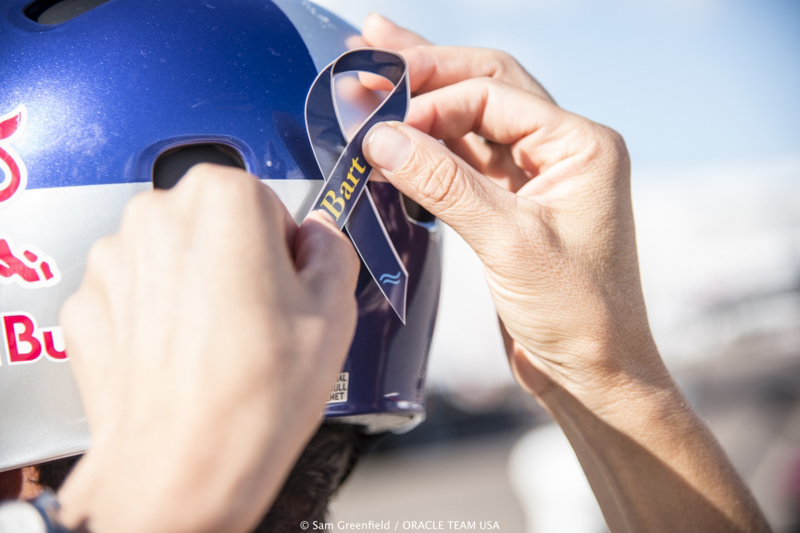 Andrew Simpson was a sailor with Artemis Racing, who tragically lost his life in a training accident in the lead up to the America's Cup in 2013.
His family, along with his best friends, Artemis Racing's Iain Percy and Land Rover BAR's Ben Ainslie, started the Andrew Simpson Sailing Foundation in his memory and the young organization has gone from strength to strength, supported in part by Bart's Bash.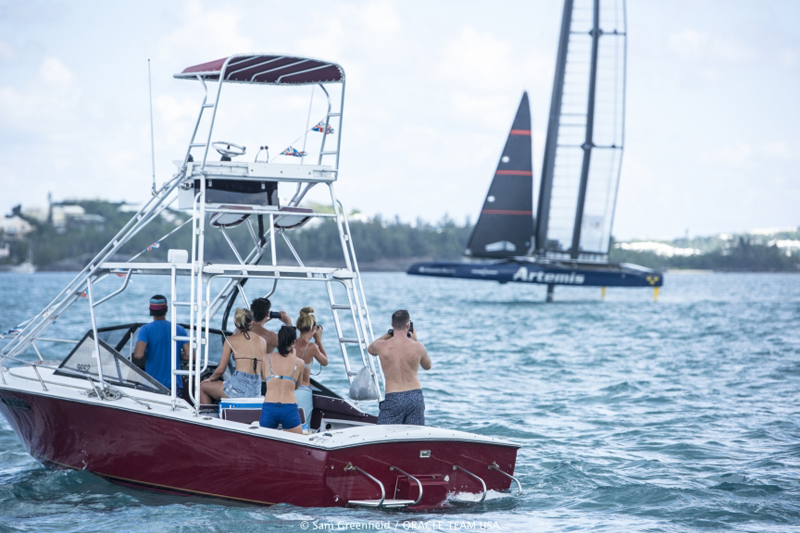 "Bart's Bash is an amazing event," said Iain Percy "Every year, tens of thousands of people come together worldwide to remember Bart and this weekend we managed to do it by racing in these amazing boats in Bermuda with a lot of his old friends."
On Saturday, Artemis Racing, Oracle Team USA and SoftBank Team Japan had a mini race series in their AC45S training boats on the Great Sound in Bermuda.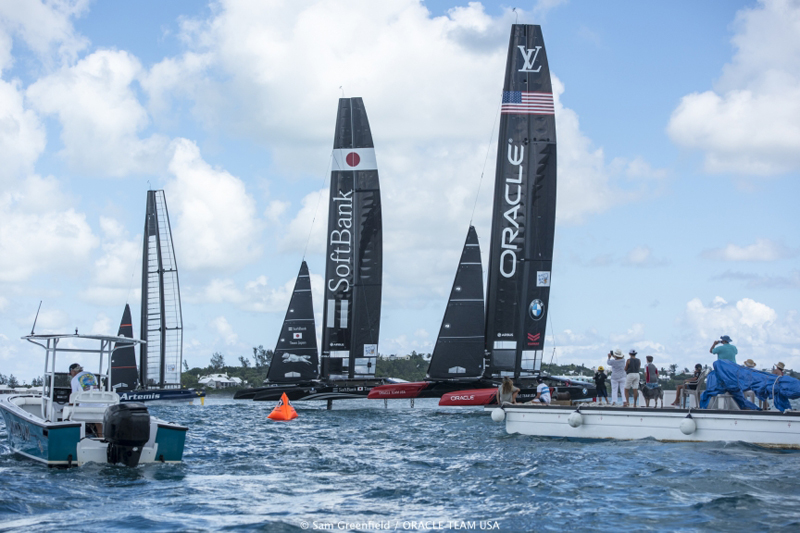 "Bart loved technology and that aspect of sailing and really this is the ultimate expression of that – designing and building and sailing boats that hit speeds near 50 knots. He would have loved pushing the boundaries," Percy said.
The day is bittersweet for Percy, who is remembering his best friend and a sailing companion with whom he won a Gold and Silver medal at two Olympic Games.
"Bari is still with me every day. Literally daily I think of what he would have said in a certain situation. That's inspiring. It's sad too, because I miss having him around on a personal and professional level. But it is inspiring for me, for us as a team and I think for the entire sailing community.
.@IainPercy explains just what @BartsBash is, why it's special and what an amazing job @AndrewSimpsonSa are doing. pic.twitter.com/GlKY9ydqX5

— America's Cup (@americascup) September 18, 2016
"Out of Bart's Bash and some of the other things the foundation does, we have been able to get thousands of children onto the water," Percy said.
"Andrew, who loved his family and loved his kids, absolutely loved getting them out on the water, and through this, he's still managing to do that, so It's something very special to all of us."
Immediately after sailing in Bermuda on Saturday, Percy was jumping on a plane to the UK, where he was to meet up with Ben Ainslie for more Bart's Bash sailing on Sunday at Hayling Island, Bart's home club.
And in Bermuda, America's Cup sailors and their families, from all three Bermuda based teams were taking to the water again to celebrate Bart's Bash with sailing out of the local clubs.

Read More About