"The negotiating parties are near an agreement to provide Bermuda what it needs to bring our airport facility into the 21st century, without compromising the Government's ability to meet its other responsibilities to the people of Bermuda," the Ministry of Finance said, adding that "in the absence of any viable alternative, we need to vigorously pursue this transaction as the only suitable solution that accomplishes our aims."
Video animation showing the planned design for the new airport
"As a matter of urgency, the Ministry of Finance continues to work toward a contract with our international partners to replace the airport terminal building that is well past the end of its useful life," a spokesperson said.
"The negotiating parties are near an agreement to provide Bermuda what it needs to bring our airport facility into the 21st century, without compromising the Government's ability to meet its other responsibilities to the people of Bermuda.
Scale model of proposed airport redevelopment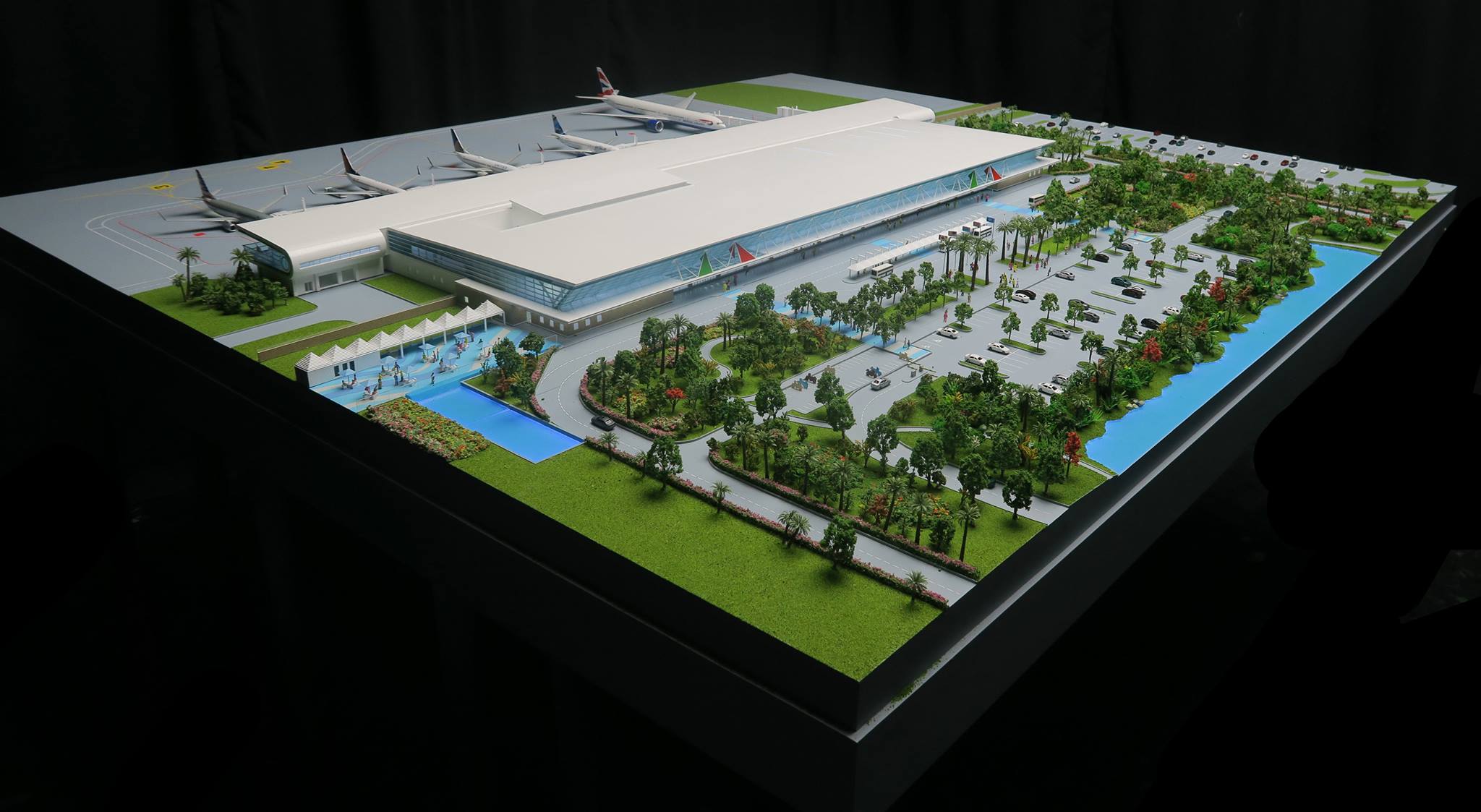 "In the absence of any viable alternative, we need to vigorously pursue this transaction as the only suitable solution that accomplishes our aims," the Ministry added.

Read More About