PlayList Management recently presented "Kidd vs. the People", a fundraising event for local musician Jahroy "Kidd Clazzic" Richards, as he prepares to release his new album overseas next month.
Part proceeds were donated to the Chewstick Foundation, as Kidd has received encouragement from the organization throughout his musical journey.
Gavin Smith from Chewstick [left] with several well-wishers and Kidd Clazzic [center]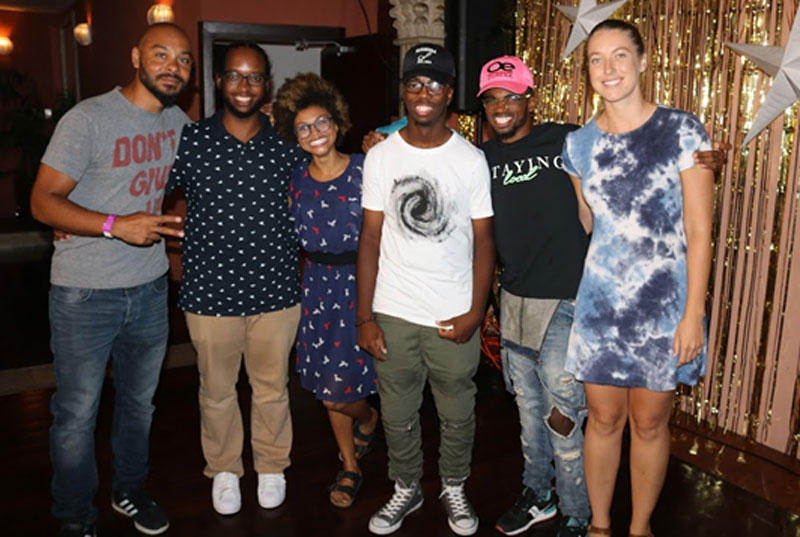 The event was held at Bootsie's at the Grand and featured performances from Roddy Piper, King Cami Cam, Haz the Human, J Silva, Jessica Frias, McKenzie Hassell, Kiana Madeiros and Joy T Barnum.
Kidd Clazzic also performed and provided insight into his new album with snippets from tracks "Mind of a Killer" and "Truth and Lies."
Kidd stated, "I am proud to provide this donation to Chewstick as they are so important to the community. We, as artists, need safe, creative environments to express our talents. We need more spaces like Chewstick."
Read More About
Category: All, Entertainment, Music, News