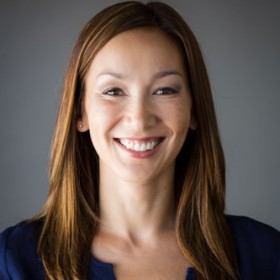 Leading industry experts will discuss key trends and policies impacting the long-term [re]insurance sector at the Bermuda International Life & Annuity Conference on September 27 at the Fairmont Southampton hotel in Bermuda.
This event will focus on the long-term reinsurance sector in Bermuda, a growing segment of the island's international insurance industry, and attracts both local and overseas attendees.
The Keynote speaker, Evelyn Gosnell [pictured], Lead Researcher at Irrational Labs, will open the Conference with a session on Behavioral Economics – a cutting-edge field of research that can help risk practitioners better understand human behavior and financial decision-making.
The conference is expected to have over 200 attendees and will cover other key topics currently impacting the long-term sector, including: Capital Markets and Interest Rate Volatility, Cyber-Security, and Predictive Analytics.
The Conference is organized by the Bermuda International Long Term Insurers and Reinsurers [BILTIR], an association of companies that serves as an advocate for the long-term insurance industry in Bermuda.
Wendy Outerbridge, the Corporate Secretary of BILTIR stated, "This is our third year hosting the Bermuda International Life & Annuity Conference and our attendance is increasing each year as this industry continues to grow in Bermuda.
"The event provides an opportunity for members of the long-term [re]insurance sector to network with their local and overseas peers and hear from industry leaders on topics impacting their businesses.
"We wish to thank our sponsors for this year's conference: Global Atlantic Re, LOGiQ3, TAI, PWC, EY, Bermuda Business Development Agency and the Society of Actuaries."
Registration for the conference can be found here.
Read More About