Thirteen years after tragedy struck the island, Minister of National Security Jeffrey Baron reflected on Hurricane Fabian's tragic impact on Bermuda in 2003.
On September 5th 2003, Hurricane Fabian claimed four lives when it made a direct hit on Bermuda, with Constable Stephen Symons, Constable Nicole O'Connor, Station Duty Officer Gladys Saunders and Corporation of Hamilton employee Manuel Pacheco swept from the Causeway.
File photo of the Memorial Bench on Kindley Field Road: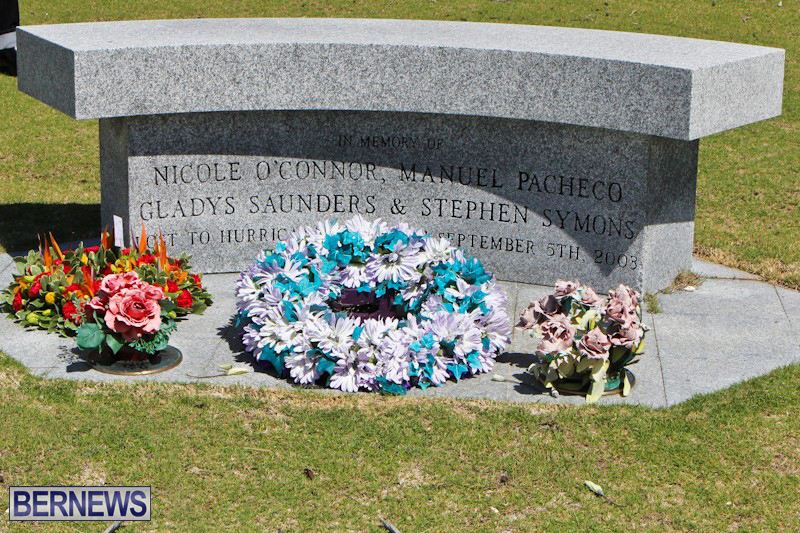 Minister Baron said today,  "Little did we know that September day what that storm would bring. More than the wind, storm surge and damage to homes, we lost four individuals in the prime of life. Two of them were former colleagues of mine who served Bermuda in uniform.
"Although thirteen years have passed I remember them fondly and I know that Bermudians continue to remember the families of all those we lost that day."
Read More About