Lombard International announced the appointment of Phil Trussell as Senior Managing Director, saying that he will "lead the expansion of its life insurance operations in Bermuda."
"As we continue to implement our strategy to serve the global high net worth market, our organization in Bermuda is ideally positioned to bring our platform of new private placement life and annuity products to the market," said Ken Kilbane, Head of Global Distribution at Lombard International.
"Bermuda has an excellent global reputation, strong regulatory environment and robust insurance legislation, which makes it a key strategic business center.
"We are pleased to have Phil, who has significant experience in the high-net worth insurance field, join us and direct our Bermuda activities."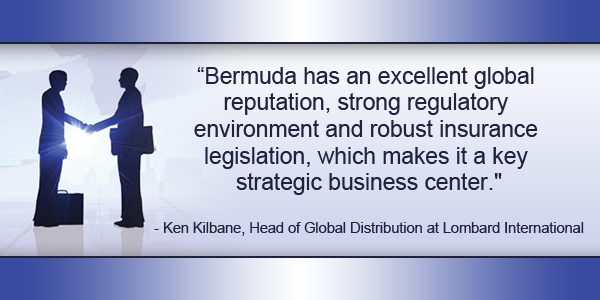 The expansion of the Bermuda based life business follows a string of recent developments by Lombard International including the opening of its brokerage office in Hong Kong to serve the Asia market and the firm's recent opening of a representative office in Paris.
"I'm delighted to join Lombard International during this exciting expansionary time," said Mr. Trussell. "Together with my colleagues, I look forward to delivering an industry-leading range of products and services for our business partners."
Phil Trussell brings over 20 years of experience as an insurance professional. He joins Lombard International from The Argus Group in Bermuda where he most recently served as VP & Managing Director, International Life, specializing in private placement universal life insurance and annuities for the global marketplace.
Read More About