The Nike Golf PGA Team Championship of Canada touches down next week in Bermuda. For the second straight year, one of the world's most iconic golf courses—the Mid Ocean Club—plays host to nearly 50 two-person teams of PGA of Canada professionals. The championship, which takes place Oct. 24-27, features different team formats for each day—fourball, foursomes and scramble.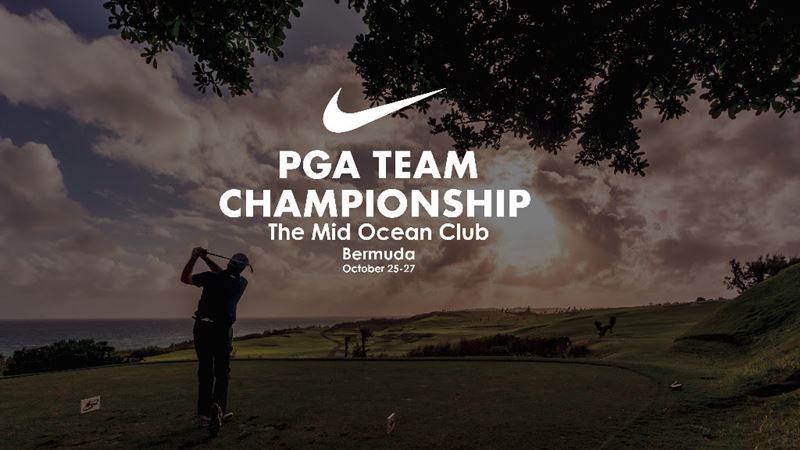 "The Nike Golf PGA Team Championship has quickly become a can't miss event for PGA of Canada members," said PGA of Canada president Steve Wood.
"When you add up everything from the unique team format, the phenomenal golf course, the hotel and all the amazing dinners and parties, you really have a winning recipe for success."
In addition to the 54-holes of championship golf, PGA of Canada members will be treated to a number of off-course events as well, including: a players reception on the Fairmont Southampton's private beach; dinner at the world famous Waterlot Inn; and a second reception inside the Fairmont Southampton.
"Launching the Nike Golf PGA Team Championship of Canada in Bermuda was an unbelievable experience for the athletes, PGA of Canada, Bermuda and our brand," said Tyler Keenan, marketing director of Nike Golf Canada. "We are excited to return to Bermuda and deliver another memorable event."
The Bermuda Tourism Authority and the Fairmont Southampton will once again partner in the championship.
"In Bermuda we're excited to welcome back the Nike Golf PGA Team Championship of Canada," said Bermuda Tourism Authority CEO Bill Hanbury.
"The Mid Ocean Golf Club, with challenging holes and breath taking South Shore vistas, is a fitting reward for the zone qualifiers who competed across Canada this summer. We can't wait to celebrate your success with an exciting tournament format at a truly unique venue."
In 2015, Billy Walsh and Danny King—the PGA of Canada's No. 2 and No. 3-ranked players—put together a three-day total of 21 under par, besting the teams of Luc Boisvert and Louis-Pierre Godin and; Gordon Burns and Keir Smith.
Walsh and King are set to defend their title this year and are both looking forward to the island experience.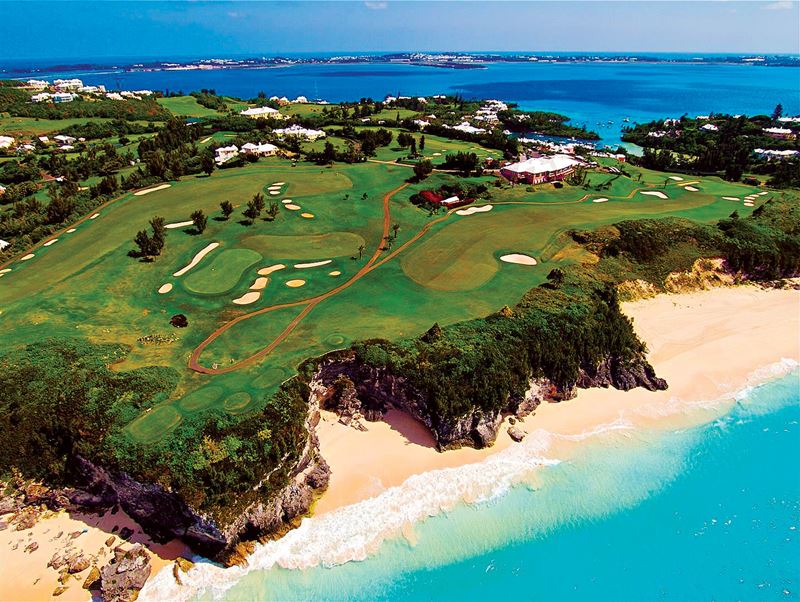 "This could be one of the best events of the year playing the Mid Ocean Club and enjoying the warm hospitality of the Fairmount Southampton during the evenings," King said.
"Danny and I have been playing golf together for a very long time. We're both great ball strikers, both have won lots of tournaments and both of us play better when the pressure is on," Walsh said. "We're looking forward to the challenge of defending our national championship."
The pair from Ontario will face still competition from a number of impressive teams from across the country, including:
The PGA of Canada's No. 1-ranked player Dave Levesque and Marc-Etienne Bussieres, who captured this year's PGA Championship of Canada
This year's PGA Assistants' Championship of Canada winner Dustin Risdon and his partner Terry Carter
Last year's runners-up, Smith and Burns; and Boisvert and Godin
The PGA of Canada's No. 8-ranked player Lee Curry and No. 12-ranked player Chris Barber
Three-time PGA Assistants' winner Mike Belbin and Blair Buttar of Alberta
Former PGA Championship of Canada winner Eric Laporte and Philippe Mongeau
Dean Brown and Pat Marcia of Saskatchewan
Manitoba's Andrew Steep and Walter Keating
All nine PGA of Canada zones will be represented in Bermuda. For the full list of teams, click here. The winning squad of the Nike Golf PGA Team Championship of Canada will take home $12,000 of the $90,000 purse.

Read More About