The PHC Foundation held its ninth annual Scholarship Awards Presentation at Chubb Bermuda Limited recently, with a total of $32,500 awarded to five young men and women to assist in their studies at the college and university level.
The PHC Foundation has awarded over $250,000 since it was founded in 2005.
Mikal Simmons [Thomas College]; Wendell Tre Ming [Thomas College]; Sideya Dill [University of Tampa]; Omari Tucker [University of Derby]; Raeesah Shakir [University of Reading]: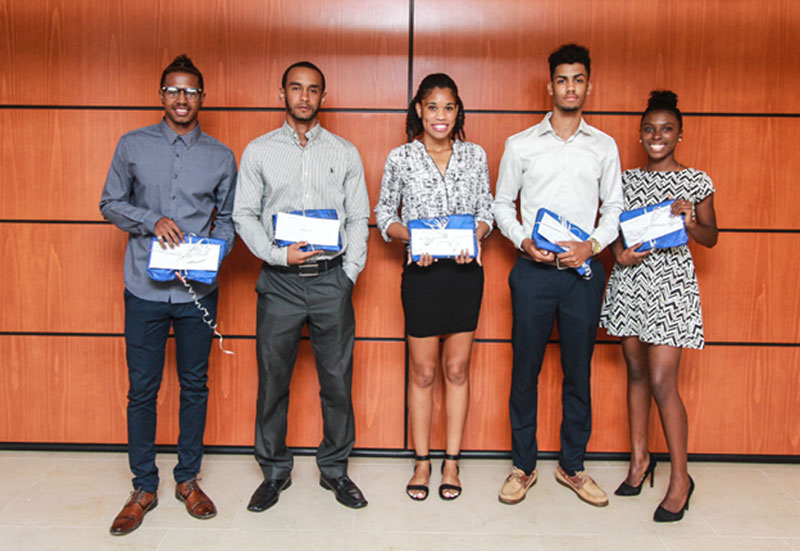 A spokesperson said, "The guest speaker for the event was Kristin White, who encouraged the awardees to live out all of their desires and make the best of every situation presented to them.
"The awards presentation was also attended by PHC sponsors, family, friends, and guests as they celebrated their positive accomplishments. The PHC Foundation's primary objective is to assist young people at the club to pursue higher education."
For more information, visit the website.
Read More About