The Argus Group announced that it will once again sponsor the Crime Stoppers 5K Road Race and Walk on Sunday, October 16. The event is organised in association with Swan's Running Club.
The annual event serves to raise funds and awareness for Crime Stoppers Bermuda, a registered charity and civilian community service that allows the public to share tips or details of criminal activity through a free mobile smart phone app, a 24-hour hotline [800-TIPS] and online at www.crimestoppers.bm.
All communications are confidential and those who contact Crime Stoppers Bermuda are protected from exposure or retribution. To further ensure anonymity, the hotline is operated from Miami.
David Carruthers, Chairman of Crime Stoppers Bermuda, says: "This year Crime Stoppers Bermuda is celebrating 20 years of community service in which our volunteers worked alongside the Bermuda public to help make our community safer for everyone.
"We could not achieve our goals without the generous support of Argus, a company that consistently supports this important fundraiser for Crime Stoppers Bermuda.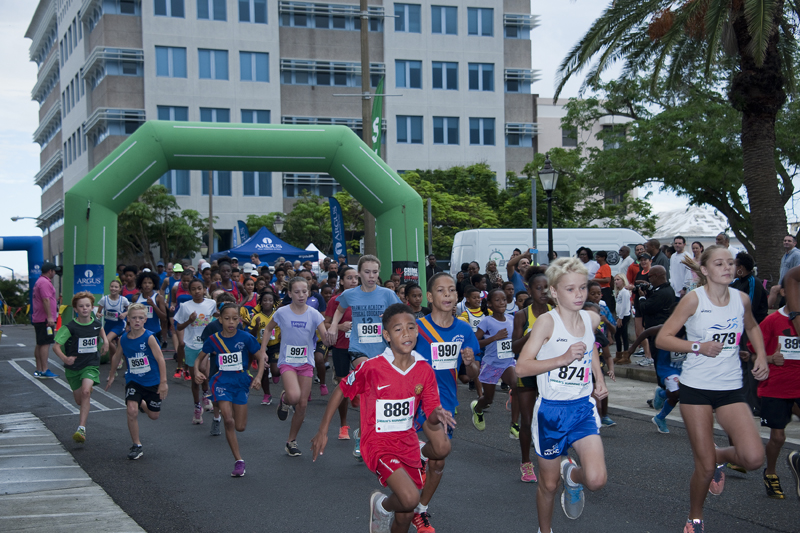 Argus said, "The second quarter 2016 saw a decrease in all crime offences, from 940 to 877, when compared to the same quarter in 2015. This includes 10 less incidences of crimes against the person and 27 less crimes against property offences.
"As a direct result of more than 3,800 tips, Crime Stoppers Bermuda has recovered more than $1.6 million of stolen property and removed more than $24 million of drugs off the streets."
Michelle Jackson, Executive Vice President, Group Insurance of the Argus Group, says: "Prevention is at the core of everything we do.
"In sponsoring this event, we hope to spread awareness of Crime Stoppers Bermuda as a resource available to help keep our streets safe. If you see something that looks suspicious, do not be afraid to step up and speak out to Crime Stoppers Bermuda. All tips are confidential and we must all play a role in preventing crime."
The event begins at 8:30am with the Junior 8-11 year olds and 12-15 year olds 1.5 mile run, as well as all 5K walkers. The 5K runners will begin at 9:00am. The route starts in front of the Argus Building at 14 Wesley Street, looping through Hamilton to finish in front of the Argus Building.
Trophies will be awarded to first, second and third place male and female winners in each category.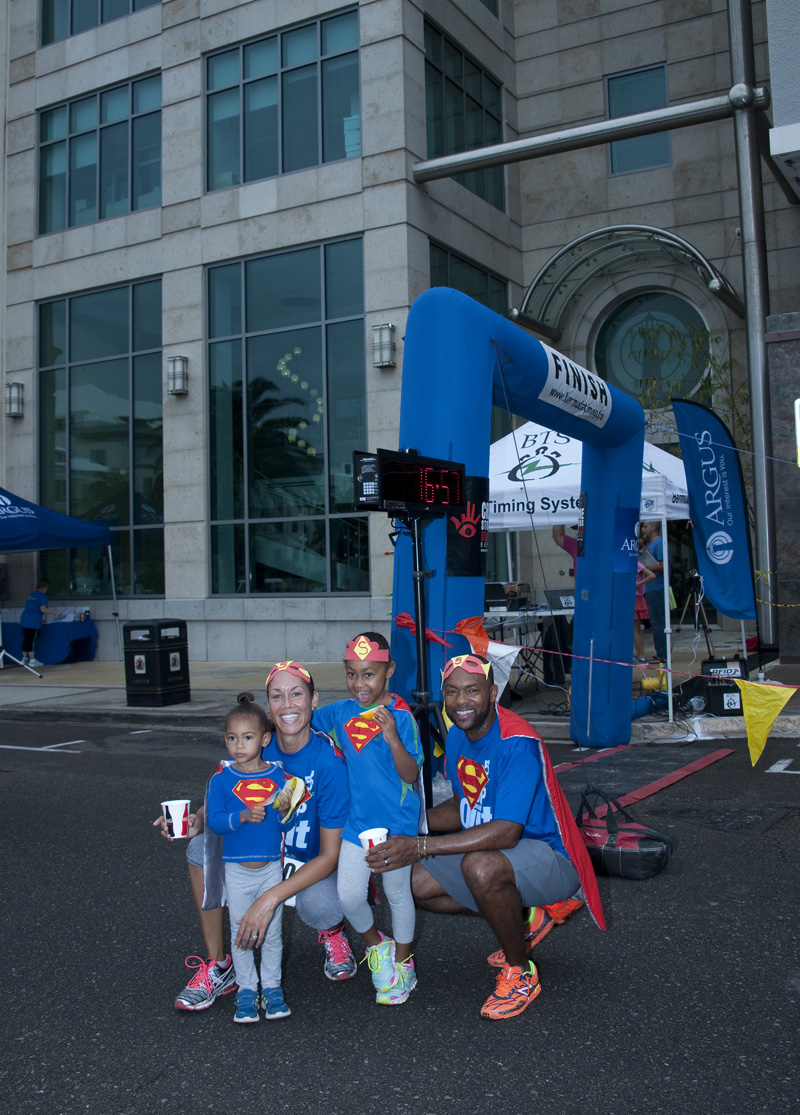 The first 500 registrants will receive a goodie bag with t-shirt and all registrants will be eligible to win a $500 travel voucher. In addition, the school with the largest number of entrants in the junior category will be awarded $1,000. All runners are encouraged to dress as crime fighters and a prize will be given to the best male and female costume.
For more information about Crime Stoppers Bermuda, visit www.crimestoppers.bm. To register for Argus Crime Stoppers 5K Road Race and Walk, visit here.
Read More About