[Updated with video] Berkeley Institute's Oracle and Vikings team beat out 19 other teams from 7 high schools to win first and second place in the Cardboard Boat Challenge held this afternoon at the Bermuda National Aquatics Centre.
Teams of two to five students had two hours to build a boat, which could float two people, out of only the supplied materials, including cardboard boxes donated by the Bermuda Bread Company, duct tape and a box cutter.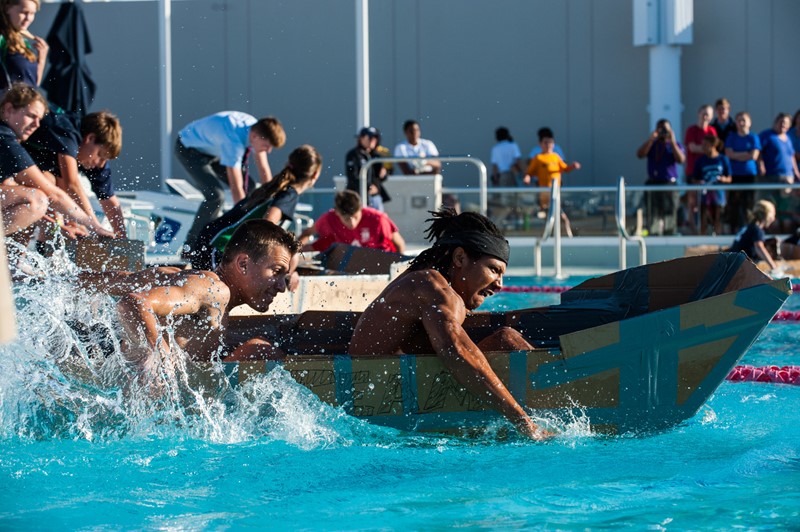 The Challenge, organised by the Institute of Bermuda Architects [IBA] and the Bermuda Association of Professional Engineers [BAPE], aims to encourage students to consider careers in architecture and engineering.
Team Oracle, from the Berkeley Institute, comprised of Jahkaya Douglas, Camerin Pickering, Jecoa Thomas and Eduardo Vieira, were the fastest team to complete a 50-metre lap of the pool in a time of 56 seconds.
The Vikings team, also from the Berkeley Institute, comprising of Hemijah Bean, Jayorie Fox, Keon Hamilton and Tre Maxwell, were second fastest down the pool in 60 seconds.
Third place was taken by Pier Pressure from BHS, comprising of Max Johnson, Eveyja Kermode and Arran McLeod, in 1 minute and 9 seconds.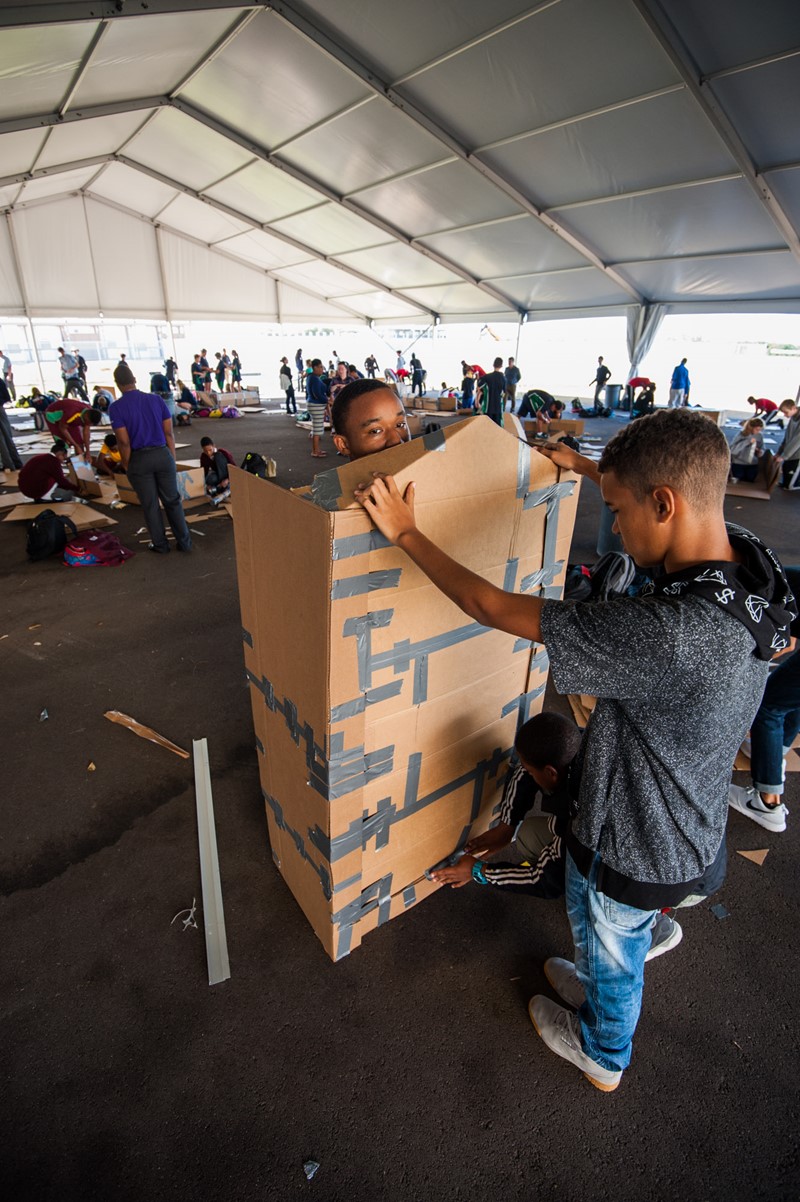 The America's Cup Endeavor Programme donated prizes for the event, with the second and third place teams winning water America's Cup water bottles and first place receiving a blowboat experience at Morgan's Point.
Duncan Simons, Vice President, IBA, says: "There is nothing more exciting than when a team of designers have to tackle a hands-on design problem with limited time. Decisions have to be made, pride is on the line, and they literally sink or swim. That's what makes it so exciting.
"Creativity, communication, research and planning are rewarded. As architects and engineers that is what we do. We hope that these students get it and consider our professions when they continue their education."
Stephanie Simons, BAPE President and co-organiser, says: "The BAPE is pleased to continue its partnership with the IBA in the second year of the Cardboard Boat Challenge. 'The competition is an exciting way for students to work together on a hands-on application using design and problem solving skills.'
Click to enlarge photos:
Read More About