Minister of Social Development & Sports Sylvan Richards and MP Jeff Sousa welcomed home Bermudian triathlete Flora Duffy as she arrived at L.F. Wade International Airport last night.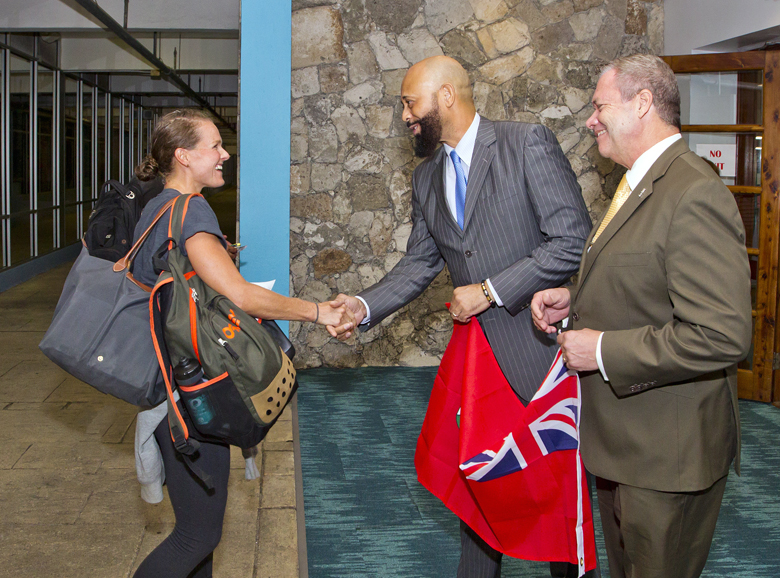 Duffy returns home following her October 23rd win at the Xterra World Championships in Maui, Hawaii where she was the two-time defending champion, having won the Xterra World Championships in both 2015 and 2014.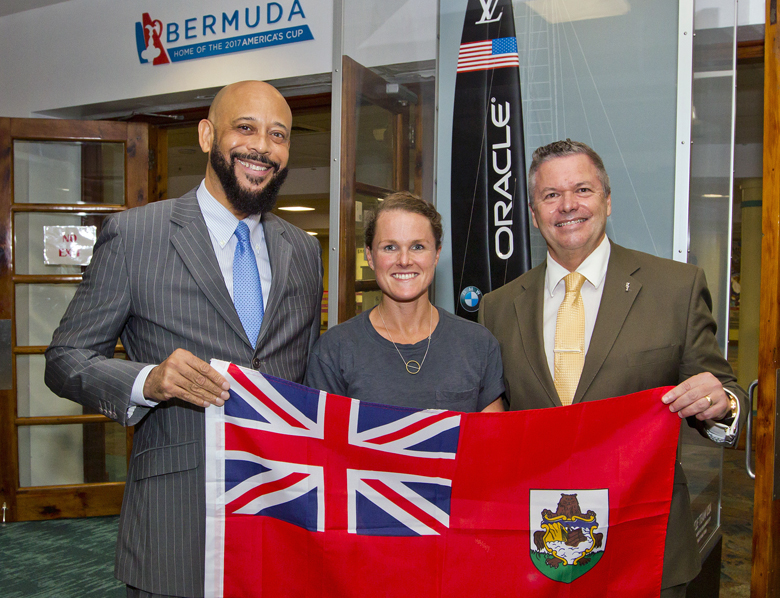 She also won the 2016 World Triathlon Series title in September where she claimed two titles at one time; winning the World Triathlon Grand Final race in Mexico which gave her enough points to also win the overall series to become the 2016 ITU World Champion.
Duffy then capped this off by finishing 2nd overall in the Island House Triathlon, in Bahamas.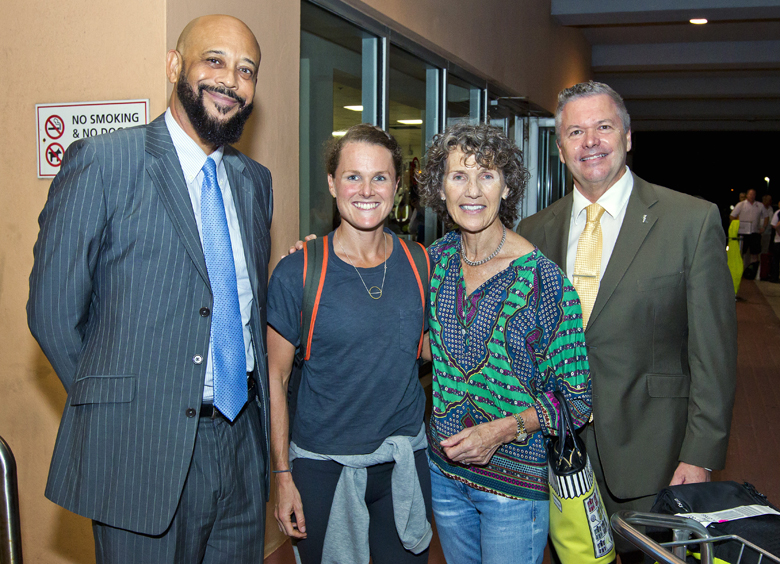 Minister Richards said, "As the Minister responsible for Sports, I wanted to personally congratulate Flora for her many sporting achievements and thank her for being a positive and inspiring role model for all of our athletes and especially our young female athletes.
"She makes Bermuda proud. It seems as if she never stops; every time you blink Flora is taking part in another grueling competition, propelling her way to the front of the pack time and time again."

Read More About