The Guardians of the Reef hosted the first annual Bermuda Fall Lionfish Safari recently, with the culling also marking the island's first 'REEF.org Sanctioned Derby,' which follows a specific format that requires all participants to be part of a 2-4 person team lead by a team captain.
Each team captain attended a captains meeting in advance, and divers had three days and two nights to get in the water to remove as many lionfish as possible. Some teams were able to dive once, while other teams hunted many times, covering long distances.
Five teams took part, with 18 participants, including both freedivers and divers on SCUBA. The weather turned out to be very favorable for south shore exploration over most of the weekend.
The weigh in was held at BUEI on Sunday afternoon and counts were confirmed, paperwork handed in, science done and cash prizes awarded. In total 185 lionfish were caught, the highest number of lionfish removed from any other local lionfish culling event to date.
"Altogether, 185 lionfish in three days might not seem like a lot when you consider that thousands are caught in a typical Florida derby, but this a huge and largely unexpected number for a similar event in Bermuda," said Dr. Corey Eddy, Guardians of the Reef's Chief Scientist.
"It's seems that Bermuda hasn't experienced the explosive population growth common to invasive species, but instead is stuck in an extended lag period characterized by relatively slow growth; I worry that big bang moment is still coming though."
"We typically see many more lionfish in shallow waters beginning in the fall and lasting through much of spring, but even these numbers were surprising.
"Fortunately, we've got a dedicated core group of lionfish hunters, both free-divers and scuba divers, who are very active through these months and will make a pretty big dent in the population."
"One team caught 36 lionfish between Mid-Ocean and Frick's Point in one morning, the same group caught 12 on a small reef fifteen feet deep off John Smith's in one dive, and one guy is catching 12 every weekend at Elbow.
"That's a pretty big increase compared to anything we've seen previously at this time of year and could signal a substantial increase in the population. It's hard to say with any confidence though without conducting controlled underwater surveys."
Weldon Wade, Guardians of the Reef Founder, adds "Looking to next year, we are launching the 2017 Guardians of the Reef Derby Series. Our Winter Derby happens in January, Spring Derby takes place in March, the Fall Derby in November.
"With the annual Groundswell's Tournament in the Summer this means that Bermuda now has a lionfish specific culling event happening each season. We want to thank everyone who participated as well as the event sponsors and supporters. The next derby is happening soon so get ready."
The event results follow below:
BRUT Force [15] – James Self [cpt], Peter Ramm, Paul Hardtman, Neville Vanderpool
BSAC Trappers [3] – Ted Gosling [cpt], Gil Nolan
Four Horsemen [46] – Mark Outerbridge [cpt], James Adderley, Chris Cabral, Alex Davidson
Lionfish Mafia The Reapers [77] – William Gillett [cpt], Jon Pedro, Andrew Conyers, Tre Correia
Lionfish Mafia The Punishers [44] – Andrew de Melo [cpt], Adrienne Smatt, Adrian Kawaley-Lathan, Joshua Stephens
Most Lionfish 1st Place – Lionfish Mafia The Reapers with 77
Most Lionfish 2nd Place – Four Horsemen with 46
Smallest Lionfish 1st Place – Adrian Kawaley-Lathan at 138mm
Smallest Lionfish 2nd Place – William Gillett at 240mm
Largest Lionfish 1st Place – Chris Cabral at 434mm
Largest Lionfish 2nd Place – Jon Pedro at 433mm
For more information, visit the Facebook page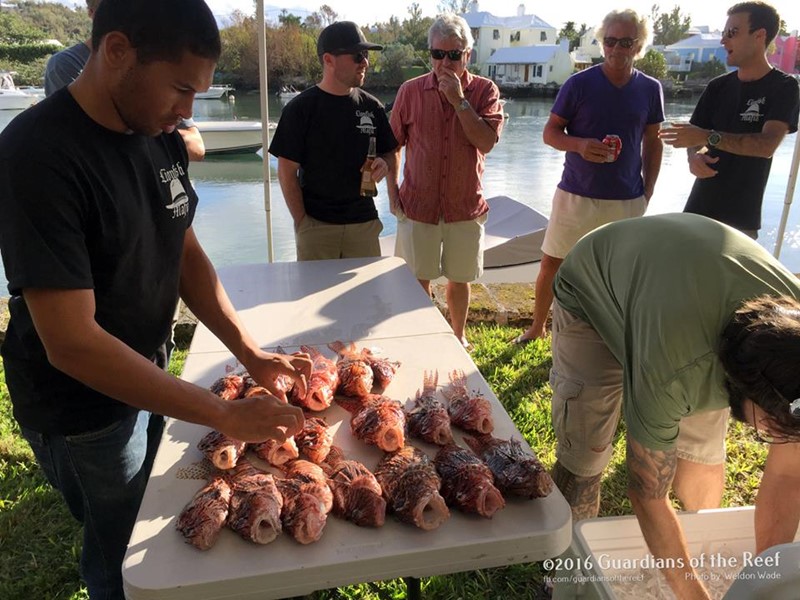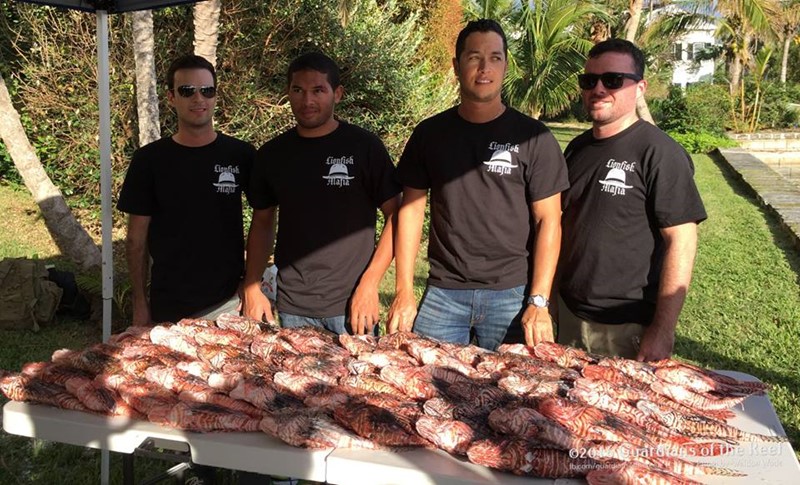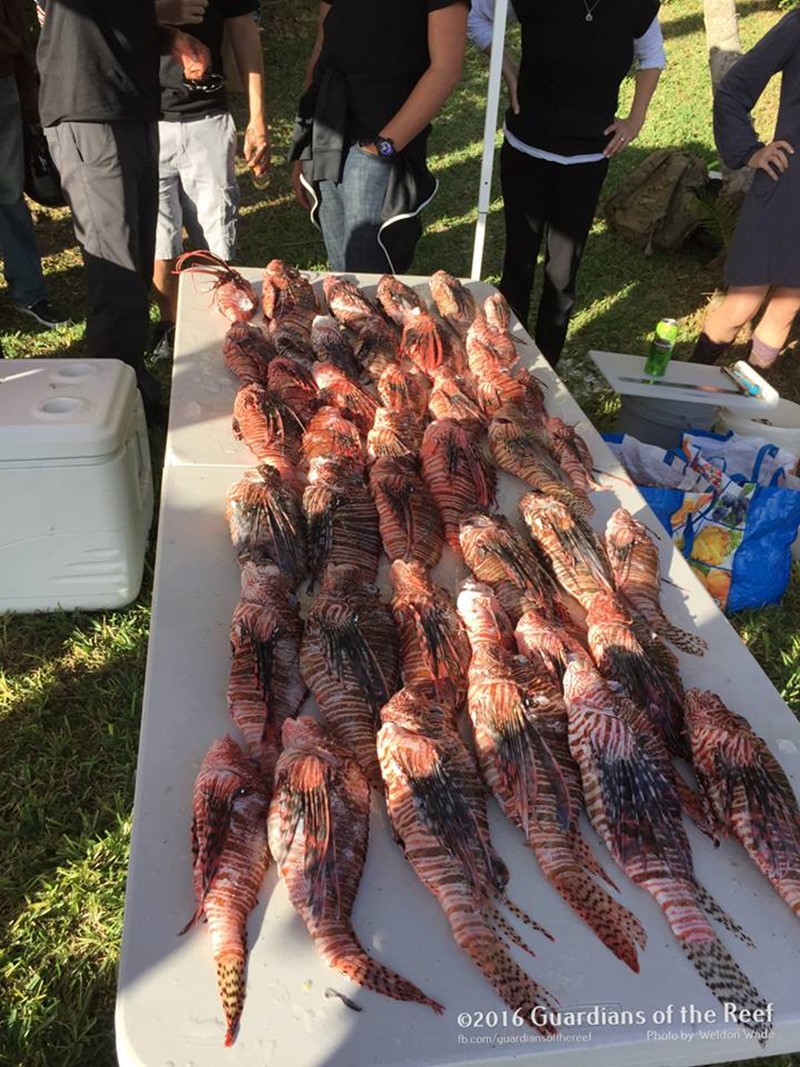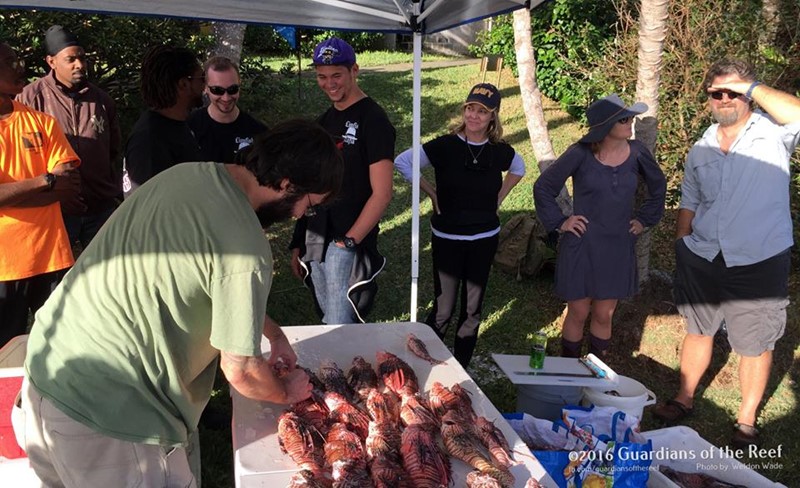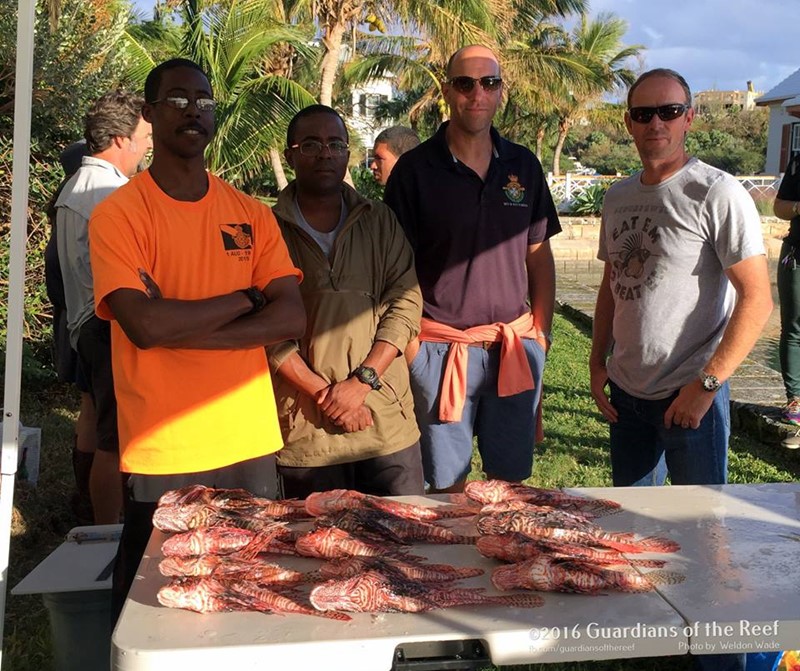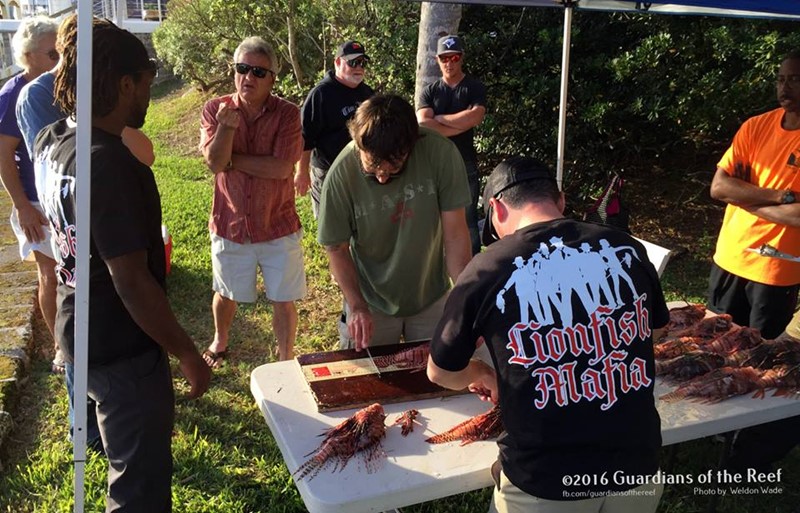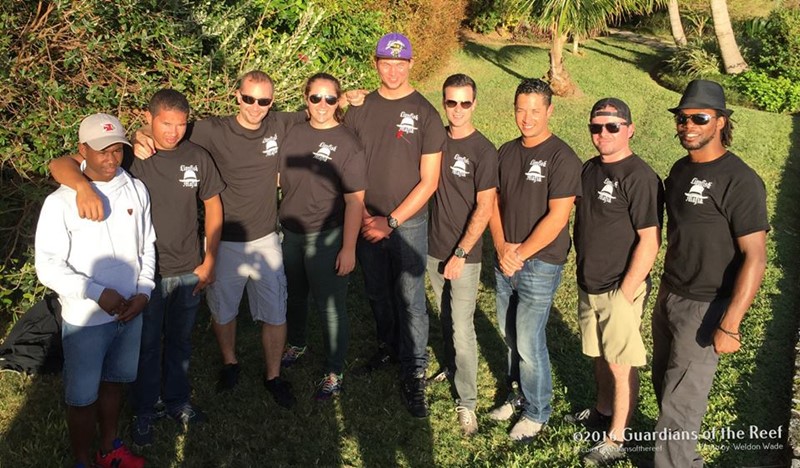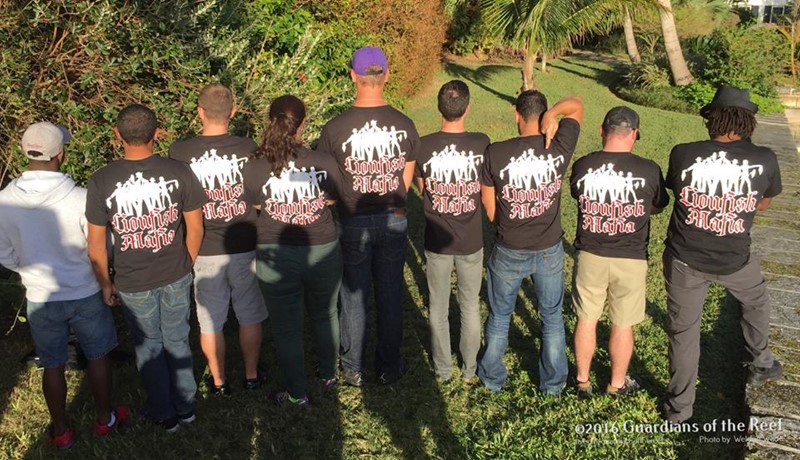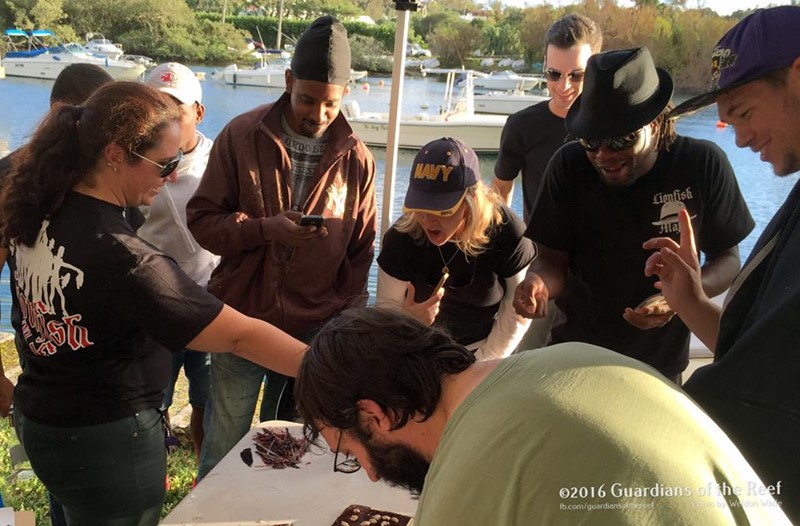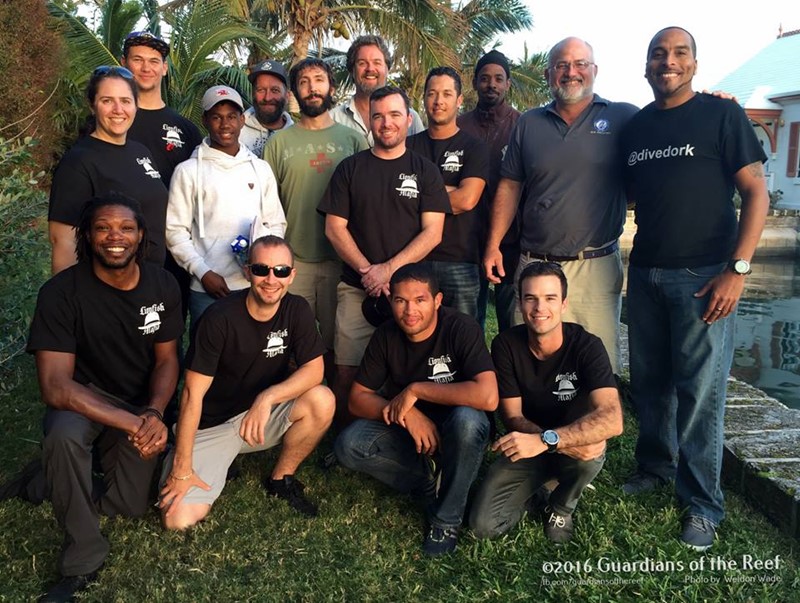 Read More About
Category: All, Environment, News, Photos