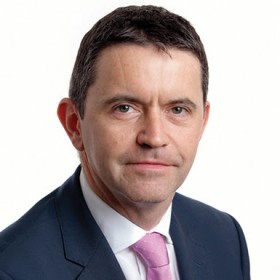 Appleby Bermuda Partner Keith Robinson is a guest speaker at the International Trusts and Commercial Litigation Conference being hosted in New York today [Nov 14] by Serle Court, one of the largest sets of commercial / chancery barristers in London.
This international conference, which is to be chaired by Dominic Dowley QC of Serle Court, features many speakers from amongst the membership of Serle Court in addition to a number of speakers from leading onshore and offshore law firms. The panels and breakout sessions will appeal to those involved in international trust and commercial litigation.
Mr Robinson will be speaking on the 'Challenging Firewalls' panel discussing how effective firewall legislation is in practice in protecting offshore trusts from attack, both in the local jurisdiction and overseas. It will consider the position from the perspective of a number of offshore and onshore jurisdictions.
Mr Robinson's practice focuses on high value trust disputes and restructurings often with a multi-jurisdictional element. He has advised and represented trustees, beneficiaries and other fiduciaries. He has been involved in many of the major trust cases in Bermuda over the last number of years and has written extensively and spoken widely in Bermuda and internationally on Bermuda trust law.
Mr Robinson was recently elected Chairman of STEP Bermuda and is an elected member of the International Academy of Estate and Trust Law [TIAETL]. He further serves on the Trust Focus Group and the Trust Law Reform Committee of the Bermuda Business Development Agency [BDA].
Mr Robinson said, "I am pleased to be able to represent Appleby at the Serle Court International Trusts and Commercial Litigation Conference hosted by such a highly regarded London Chambers. I look forward to discussing the effectiveness of 'Firewall' legislation with eminent professionals in the legal profession from England and Wales and the offshore world."
Serle Court is one of the largest commercial/chancery chambers in London offering genuine expertise across a broad range of both chancery and commercial disciplines covering the whole range of 'business' law, from offshore litigation about the world's largest companies to domestic advice on probate matters, servicing a similarly disparate lay and professional client base both in the UK and abroad.
Read More About