Residents will see the photo of their child or a friend's child featured on the back of public buses from this week as America's Cup Bermuda launches a public promotion that celebrates locals.
The 'America's Cup is Our Cup' bus back promotion features eight America's Cup Endeavour graduates who represent the hundreds of 10 to 12-year-olds who have graduated the programme. The promotion will soon include business people who are also working to enjoy the benefits of Bermuda hosting the America's Cup.

The promotion highlights the children's success with photos and interviews that can be read online.
The eight featured students are Christopher Raymond, Ruth Mello Cann, Sven Curley, Chelsea Minors, Ocean Archeval, Zico Smith, Will [Russell] Rossiter and Shayna Patterson.

A spokesperson said, "Many had never sailed before joining AC Endeavour and recently Christopher Raymond was the proud winner of the Silver Fleet in the New Zealand O'Pen Bic National Championships.
"Some of the highlights include Zico James Smith, the great nephew of Bermudian Olympian Peter Bromby; Chelsea Minors' determination for sailing through adversity, William Rossiter, who gained the nickname 'Russell", and Shayna Patterson who saved a capsized sailor during the National Opti Regatta in Dockyard."

"Many of the children want more sail training in addition to their weekly schedule. Christopher Raymond now trains four times a week."
"Just six months ago, I had no idea how to sail and now I'm in New Zealand sailing Open Bics," he said. "That's had a big impact on me. I am so grateful for the AC Endeavour Programme."

"The stories also feature parent's comments on how their children have become more responsible, how their level or preparedness has transferred into other parts of their lives and how their love of sailing has taken them off the couch and into the wide blue ocean.
"Each of the children have spoken to 'Why the America's Cup is their Cup.'"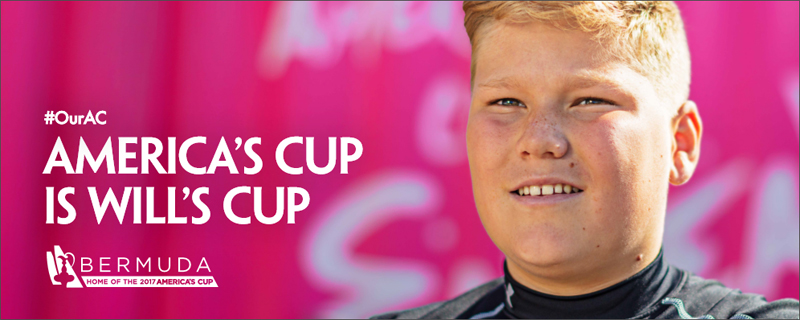 William Rossiter says, "Because the children are the future of the Cup and I am a child," and Ruth Mello Cann believes that if she trains hard enough she could one day participate in the America's Cup.
"Christopher's mother, Kim Raymond, had never considered sailing as an extracurricular activity for him, but she said that the AC Endeavour Program has changed her opinion."

"I now see that sailing has many benefits and opportunities for our youth, both personally and academically. My son's confidence and independence have really grown through this programme. It's been an eye-opening experience for us all."
"While Chelsea Minor's mother, Christie, admitted that the programme had opened her eyes to sailing. Her daughter is excelling and her son Shaun wants to join as soon as he can."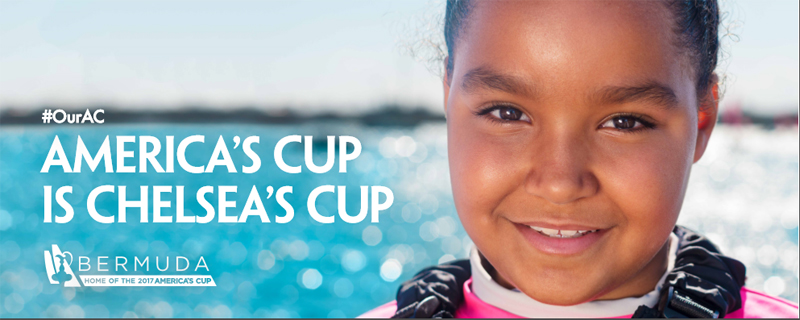 "To see these kids having the opportunity to have fun while still learning is great. Everyone thinks about dance, karate, tennis, but who thinks about sailing. It's a good idea and it's great for the kids."

The student's stories can be seen by visiting the website.

Read More About
Category: All