Coldwell Banker Bermuda helped collect over 2,000 toys as part of its holiday charity campaign to ensure that all children, regardless of circumstance, have the opportunity to receive presents over the holidays.
The toys were delivered to the Coalition for the Protection of Children's office aboard two large trucks which were decked out with red bows for the festive season.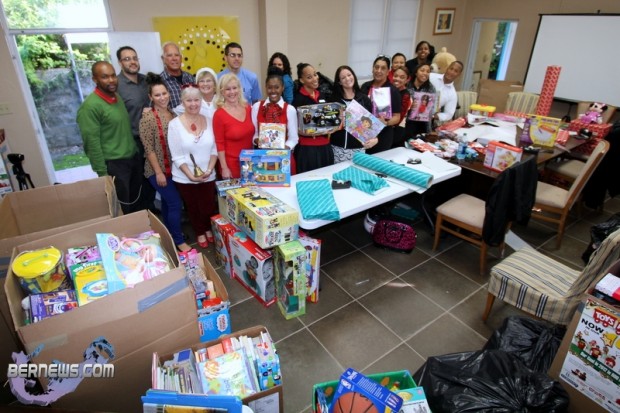 Toys for Tots is an annual campaign that has run in support of the Coalition for the Protection of Children since 2002. During the past ten years, the entire team at Coldwell Banker Bermuda Realty has been involved in the project.
The gifts were collected for all age ranges — from babies up to teenagers — and included a wide variety of items including dolls, gift certificates, iTunes cards, movie tickets, DVD players, art sets, stuffed animals, bikes, board games, balls, baby items and much more.
Sheelagh Cooper from the Coalition for the Protection of Children said: "Coldwell Banker has done a phenomenal job again this year, they have collected more than 2,000 toys. And they are wonderful toys as well, we will make a lot of children happy."
"We have more and more children who have fallen below the poverty line, and this Christmas would be pretty sparse without these wonderful toys and without Coldwell Banker and the many volunteers that are coming to help wrap the presents," Ms Cooper explained.
In addition to Coldwell Banker staff, Digicel staff could also be seen at the Coalition's office, volunteering their time to help wrap presents for the upcoming children's Christmas party. The company decided to donate both time and money to the community to celebrate their 7th anniversary.
Click to enlarge photos:
Read More About