Olympic gold medalists visiting the island for training have praised facilities in Bermuda and said they would recommend them to other overseas teams for training.
About 70 swimmers from Indiana University and 30 from Germantown Academy, in the US, have been holding a winter training camp at the National Sports Centre [NSC]. They finish today [Jan 5] after arriving on the island last week.
The facilities, along with the island itself, got the thumbs up from Rio Olympic gold medalists Lilly King and Cody Miller, who are part of the Indiana team and who both said they would recommend them to other teams.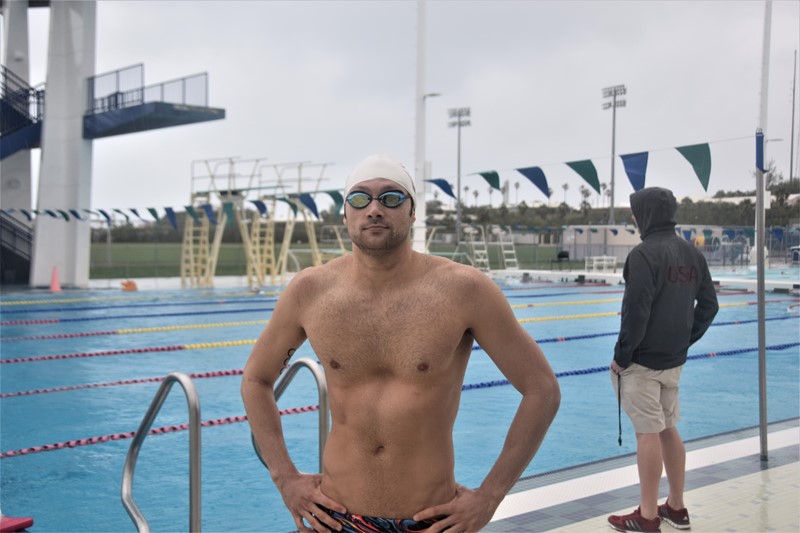 Mr. Miller, who is here with his fiancé and who plans to go jet skiing and see some of the caves, said, "We are enjoying it here. I like outdoor swimming which we cannot always do back home."
Ms. King said, "It's warm for us. I like the facilities here and would recommend them to others."
According to Indiana University Swim Coach Mike Westphal, international rules mean that Indiana can only train overseas once every four years.
"The centre is great, I have absolutely no complaints. At home it is 20 degrees right now so we can get better training here. We would consider coming back and I'd recommend it to other teams," he said.
The trip was arranged with the Bermuda Tourism Authority [BTA] as part of its drive to promote sports tourism and follows a visit by the Dutch national swimming team as they prepared for the Rio Olympics. Bermudian Roy Allen-Burch's team, SwimMac, also used the facilities for training.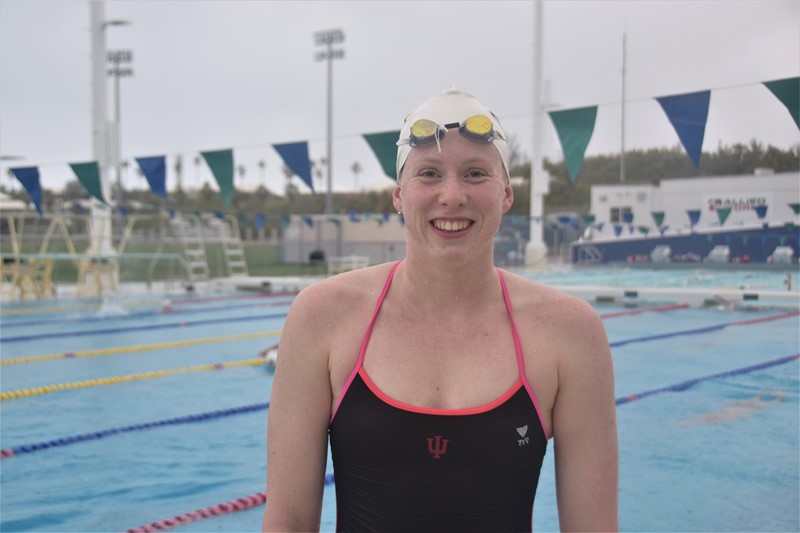 The agreement between the BTA and the NSC allows visiting teams to use the training facilities at little or no cost because tourism officials pick up the tab if the team provides an adequate economic impact for the island.
Daniel Johnson, assistant product development manager with the BTA, said, "Sports training, particularly in the winter, gives Bermuda a proven tool for attracting visitor volume into the tourism economy when it is needed the most.
"Time and again, high school, collegiate and even professional athletes tell us the NSC facilities and Bermuda's climate exceed their expectations.
"With the momentum of these strong endorsements, we continue to pursue this area of sports tourism and we're optimistic about more progress on this front in 2017."
NSC Chairman Sean Tucker said, "We are always excited to welcome visitors to our facility, and take great pride in showcasing what the National Sports Centre can offer.
"The National Sports Centre continues to shine as the centre for health and wellness in Bermuda and on behalf of the Board and staff I am pleased to welcome Coach Mike Westphal and his Indiana swimmers, as well as those from Germantown Academy to Bermuda and to our National Sports Centre.
"We hope this is the first of many visits to come."

Read More About