Registration for the free Tokio Millennium Re Pee Wee 'Have-a-go' Cricket Program for children aged 5 – 7 is now open.
The program takes place at Berkeley Institute Gym Saturday 25 February and runs every Saturday finishing on 18 March.
During the sessions, the players will be introduced to the basics of cricket with the main aim of having fun. Utilising the "Have-a-go" Cricket equipment, coaches will work with the players on learning the basics skills of catching, bowling and batting with the aim of playing a game in the last session against the parents.
On March 4, the BCB is offering an additional session for the parents to learn fun skills and drills which they play with their children at home. On the last day parents and their children will participate in a parent/child game followed by a short prize presentation.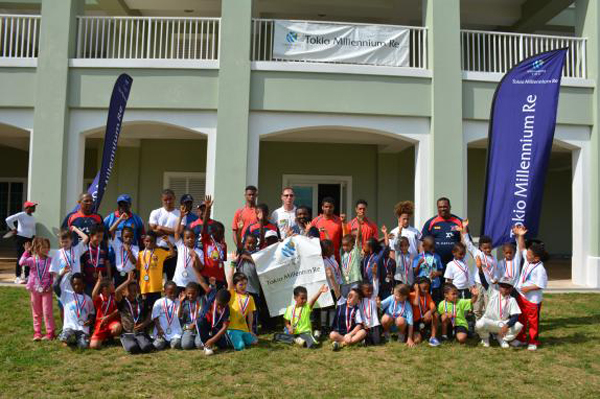 Mr. Lloyd Fray, President of the BCB stated, On behalf of the BCB I am very pleased that the BCB's popular Pee Wee Program will once again be offered free thanks to the continued support of Tokio Millennium Re who share our strong focus of bettering the lives of Bermuda's youth through sports.
"The emphasis of "Have-a-go" Cricket is on participation and enjoyment. I would like to encourage all our young players to register soon to ensure a space in this popular program!"
The sessions run as follows:
5 Year Olds – 1.00 – 2.00pm
6-7 Year Olds – 2.15 – 3.30pm
To register for this free program: please see the form below and return by fax: 292 8959, email: info@cricket.bm or deliver to the BCB office at Charities House on Point Finger Road in Paget. For more information please contact the BCB on 292 8958 or email info@cricket.bm
The Pee Wee Registration Form follow below [PDF here]

Read More About