In spring 2016, Arete Academy commenced the development of a "purpose-driven proposal to increase literacy engagement and achievement beyond the classroom," including a mural commissioned from artist Alshante Foggo, the creative director of Designs by Alshante.
The project was undertaken with the support of Tina Duke and Todd Fox, the principal and deputy principal, respectively, of Dellwood Middle School.
Ms. Foggo said, "Not only do I want to move people by the relationship of colours but more so by the message it evokes," says about her mural commissioned by Arete Academy for the Dellwood Middle School library.
Tina Duke; Zina Malcolm & Nikita Fagan of The Brand Lion; Heather Stafford, Dellwood Middle School librarian; Todd Fox; and Tamika Todd of Arete Academy: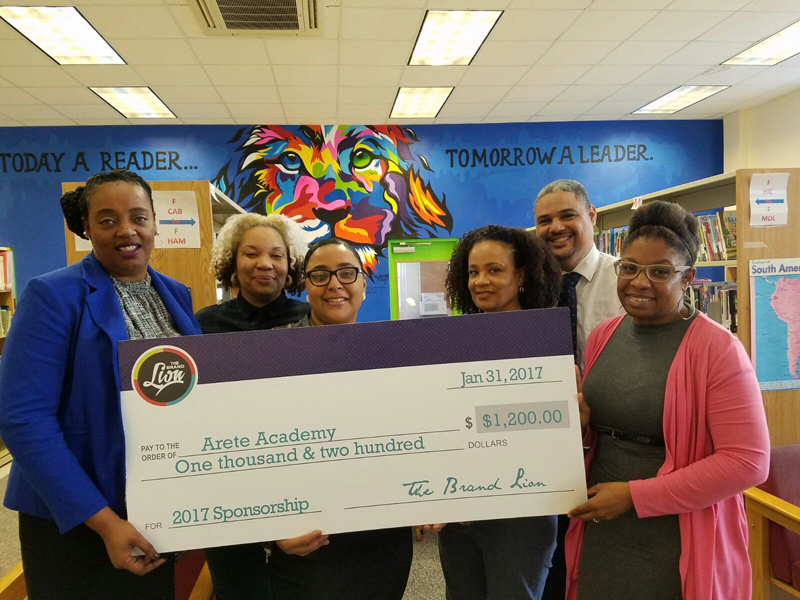 "I decided to do this project not only to give back to our community in ways that I can but to also show children the importance of dedication, purpose, and passion."
"Dellwood Middle School already has valuable literacy resources – its main library and the librarian, Heather Stafford," states Arete Academy's founder and director, Tamika Todd.
"Using these existing resources plus the invaluable input of the students, the teachers, and other staff members, Arete Academy simply developed an initiative designed to increase the number of students actively engaging in reading.
"By effectuating creative on-going strategies to encourage more students to read, achieving auxiliary goals in various subjects becomes more realistic.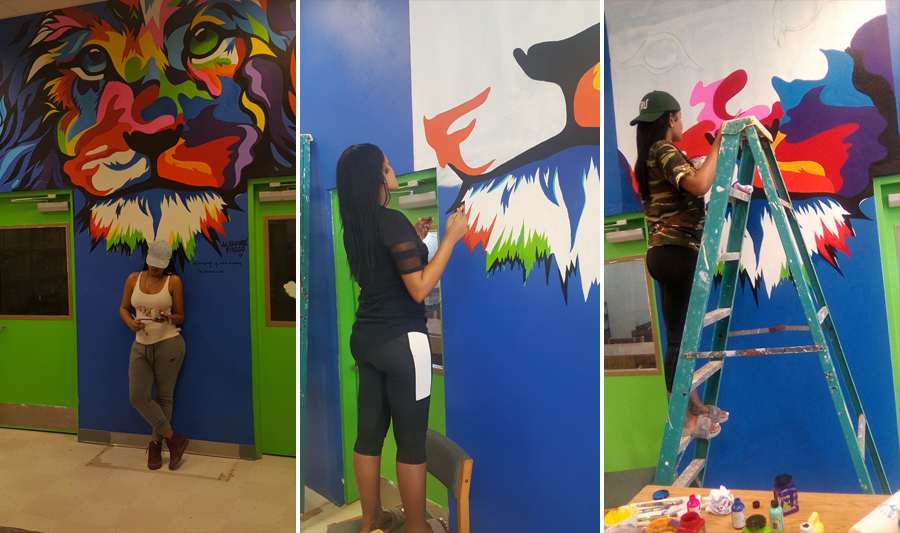 "It is truly humbling and exciting to watch students transform as they gain knowledge and understanding; they grow into a more confident person right before your eyes – it's a beautiful experience!
"We only have a few strategies remaining to be implemented and are awaiting the arrival of the remaining books and other resource."
"Ms. Stafford has been instrumental during the entire process and will be the on-campus overseer of this initiative; she is already active in her on-going role.
"I would like to give a huge thank you to the staff and [present and recently graduated] students at the Dellwood Middle School, BELCo, The Brand Lion, Platinum Realty, Alshante Foggo, Ashley Smith, Brown & Co., KPMG, Works & Engineering, Antoine Furbert, Anslie's Interior Decor Ltd., and the donors and volunteers who wish to remain anonymous. Thank you."
Some of the enrollees in Arete Academy's Pink Paper Pupils program at Dellwood Middle School: Emre Leader, Stevontae Young, Dequan Trott, Davita Githinji, Owenea Roberts, Jasmine Codrington & Domonique Douglas: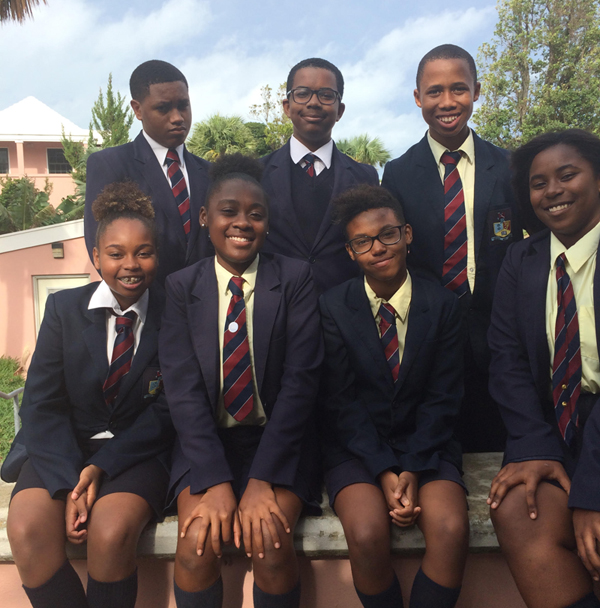 "Language and the audio-visual medium are at the heart of how we build client brands, tell stories, and become independent job creators in Bermuda's economy," said Zina Malcolm of The Brand Lion."
"That's why the Arete Academy initiative supporting literacy and the love of books is a perfect fit to be the beneficiary of our first charitable initiative."
"How could The Brand Lion say 'no' to helping to build the Lion Cave, " adds Nikki Fagan of The Brand Lion. "We salute Arete Academy's founder, Tamika Todd, and her corps of volunteers for this invaluable initiative at the Dellwood Middle School."

Read More About
Category: All, Entertainment, News