Today [Feb 14] Design and Jewelry shop &Partners will host actress Kate Mansi — former Days Of Our Lives star  – in a Valentine's Day themed Instagram meetup.
Ms Mansi, who portrayed Abigail Deveraux on the long running daytime soap opera, is currently on island filming the Bermudian film production "Babymoon" [working title].
&Partners, located at 46 Par-la-Ville Road, Hamilton in the Vallis Building, will be hosting Ms Mansi from 12pm to 2pm to celebrate Valentines Day by discussing one of her favorite topics with you: love.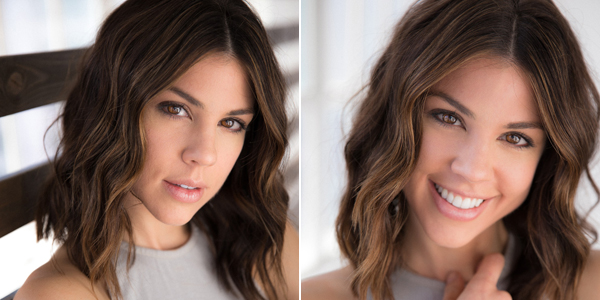 When asked about the topic Ms. Mansi said,"I've always been in love with love and fascinated by its powerful impact.
"While I'm out of my country and far from my own loved ones this year, I decided to create a meaningful Valentine's Day by holding space for people to come share their perspectives on love, share their unique stories, or even give a shout out to their someone special. So drop by on your lunch hour and tell me what 'love' has got to do with your life!"
The company said, "So stop by &Partners to share your unique love story, give a personal shout out to the one[s] you love, or simply share your thoughts on this special topic of the day.
"Select stories will be featured on &Partners social media and Kate Mansi will also select one lucky story to be featured on her Instagram account: @katemansi. There will also be a draw for those in attendance for a Valentines Day Gift at 2pm!"
Read More About
Category: All, Entertainment