Impact Mentoring Academy [IMA] announced its 2017 Annual Impact Campaign, which is a 90-day pledge where members of the public can sign up to become a partner or patron of the school starting today [Feb 13] and finishing May 13, 2017.
All monies raised will go towards the School Improvement Plan, which this year focuses on purchasing equipment for IMA's Science Department, various trades and athletics.
"IMA is a Bermuda registered charity #835 and an all-boys school with predominantly male teachers, mentors and staff, who provides mentorship and life coaching for parents and students. Their first event is an Open House to be held on February 22-24, 2017 from 9-10.30am. Please email info@imabda.bm to sign up," a spokesperson said.
"IMA operates with the belief that every student is created with Unique Potential and has a Designed Destiny. Their approach to education is based upon these two beliefs. They work to see that each student who passes through the doors discovers his core identity and gifts so that he can make a valuable contribution to the world in which we live and become a responsible citizen in our country and beyond.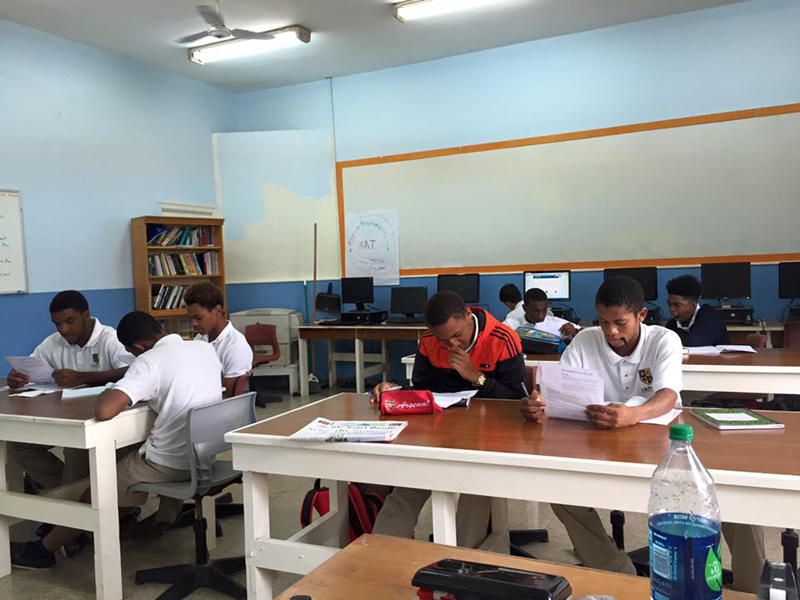 "The Impact Campaign will offer two sponsorship options. You can become an IMPACT patron for an annual contribution/pledge of $100, or an IMPACT partner as a local company/organization for an annual contribution/pledge of $500- $1000.
"For your generous donation you will be listed on IMA's patron list on their campaign website. Supporters will also will receive a free ticket to the school's Spoken Word Night as a token of appreciation. Partners of $1,000 or more will also have their logo uploaded on the school's website."
"Now is the time to join the IMPACT team and support education," explained Chris Crumpler, the school's Executive Director. "Through your contributions/participation you will be helping us change the world, one boy at a time. We believe we are the best choice for boys' education in Bermuda and have the programme and data to back it up. Come see for yourself," he added.
For more information, or to make your contribution/pledge, call 747-4621; email info@imabda.bm or visit our website.

Read More About
Category: All