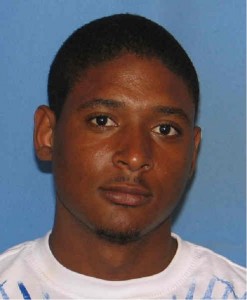 "The sentence of 35 years sends a clear and unambiguous message that these heinous, cold blooded crimes will not be tolerated by our society," Acting Assistant Commissioner of Police Sean Field-Lament said in response to the sentence handed down to Shantoine Prinston Burrows following his conviction for the murder of Rickai Swan.
"Members of the public should take solace that perpetrators of these crimes will be held accountable and face the consequences of their actions," Mr Field-Lament said.
"Our thoughts are with the Swan family and it is our sincere hope that this sentencing will bring closure and allow them to move on, in some respect, with their normal lives.
"We recognize the professionalism of the police personnel who worked to bring this case to fruition, which included the case detectives, forensic officers, intelligence analysts and support units.
"Similarly, the prosecutors in the Office of the Department of Public Prosecutions worked tirelessly to bring all the evidence together for a successful prosecution.
"We also take this opportunity to thank all members of the public who had the courage to come forward and give evidence.
"The result should reinforce public confidence in the police, DPP and the criminal justice system and encourage citizens to comeforward with information to assist detectives in these challenging investigations.
"Anyone with any information regarding a past or current gun murder should contact the Serious Crime Unit on 247-1739 or alternatively, the independent and confidential Crime Stoppers hotline 800-8477."

Read More About
Category: All, Court Reports, Crime, News