The Bermuda Cricket Board [BCB] announced player registration for the 2017 BCB Youth Leagues is now open.
BCB President  Lloyd Fray stated, "Once again I am very excited to launch the BCB Youth Leagues. Thanks to the generous sponsorship of Tokio Millennium Re, Hiscox and The Bank of Bermuda Foundation, their support enables us to offer registration for the leagues at a financially subsidized rate of only $20, which also includes providing a free shirt to each registered player.
"The aims of the BCB youth programs are to provide a clear pathway for players to progress from the age of 5 through to the senior level keeping Bermuda's kids active and involved in sport. All three organizations share the BCB's strong focus of bettering the lives of Bermuda's youth through sport."
Age Groups
The age groups are as follows: 8&Under [born on or after 1st Sept 2008], 11&Under [born on or after 1st September 2005], 14&Under [born on or after 1st September 2002] and the Player Development League [PDL] caters for U17 players and 2nd team players [no age limit].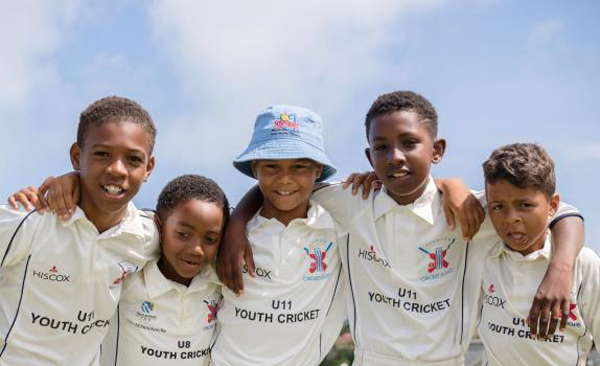 Registration
The BCB said, "Please click for Player Registration Form and Club Contact List. Player Registration Forms can be downloaded from www.cricket.bm under FORMS. Players should register with a club or school near them. If you have any questions or need assistance finding a team, please email info@cricket.bm or call 292 8958.
"The BCB fee per player is $20 each*. Girls play for free. The BCB prefer the club or school to collect the fee and registration forms from players and return to the BCB office. Players have to be registered in order to play.
"*Please note some clubs charge additional fees to subsidize the cost of coaches, training uniforms etc. so please enquire when you register with your club.
"Once registered, players receive a white cricket shirt. Parents are responsible for providing white cricket pants, which can be purchased from various local sports stores – International Sports Shop, Sidekicks, Sports R Us etc.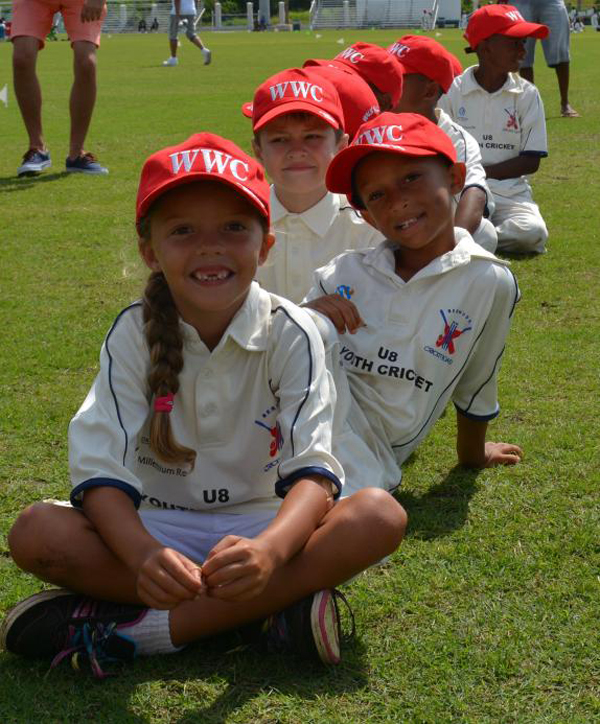 League Schedule
"Tokio Millennium Re 8&Under – Saturday 9.30am-11.30am National Sports Centre [played with a soft ball - no pads and helmets required] [First game Saturday 8 April]
"Hiscox 11&Under – Wednesdays and/OR Fridays 5.15pm – 7.30pm [15 overs] [First game Wednesday 12 April. RAIN DATE: Friday 14 April]. All games will be scheduled on a Wednesday night, however, teams are welcome to reschedule their games with the opposition for the Friday night.
"Bank of Bermuda Foundation 14&Under – Saturday 9.00pm – 1.20pm [35 overs] [First game Saturday 15 April]
"U17 Development League – Saturday 2:30pm-6:50pm [T20 overs] [First game TBC] To assist those clubs that do not have enough players for the competition the BCB will facilitate additional regional teams to provide playing opportunities for this age-group.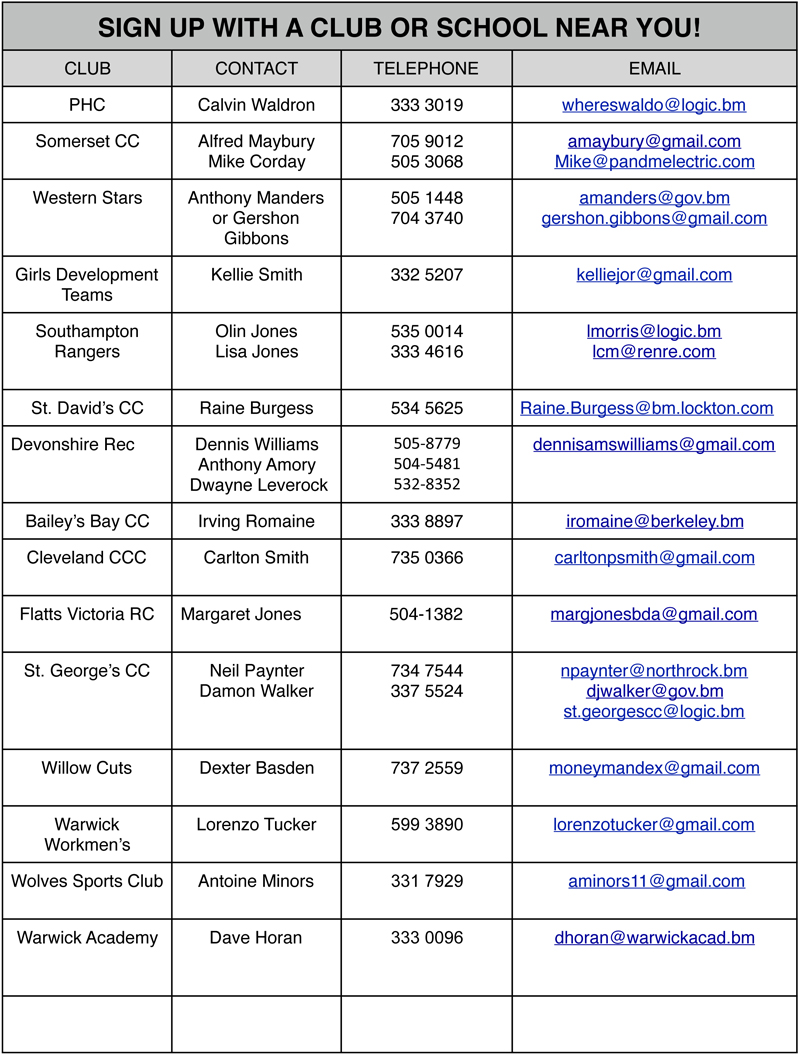 BCB Super Summer Leagues
Digicel & BTC U12 League – Wednesday nights starting July 5 [no training, just games]
XL Foundation U15 League – Monday nights starting July 3 [no training just games]
All Star Games & Tournament Dates at the National Sports Centre, North Field are as follows:
Hiscox 11&U Skills and Drills Competition – Saturday 15 July, National Sports Centre
Hiscox 11&U Celebrity Cricket Festival – Saturday 15 July, National Sports Centre
Tokio Re 8&U last round of league matches and Prize Presentation – Saturday 24 June
Hiscox U11 League All Star Game – Saturday 10 June
Bank of Bermuda Foundation 14&U League All-Star game – Saturday 10 June
Player Registration deadline is before the first game. Players must be registered with the BCB in order to get a league shirt. For Clubs and Schools only – Team Registration deadline is Friday 24 March, 2017
The full Youth Registration Forms follow below [PDF here]

Read More About