Bermuda's Flora Duffy won the Elite Women's race in MTO Champions Race in Stellenbosch, South Africa.
"Starting on the Kayamandi Sports Fields the MTO Champions race got underway with a lap of the bumpy grass rugby field before heading up the embankment towards the songo.info clubhouse, from there the route twisted into an urban XCO route cutting through the dusty streets of Kayamandi – either climbing or descending as the suburb is situated on the steep slopes of Pappagaaiberg," the race report said.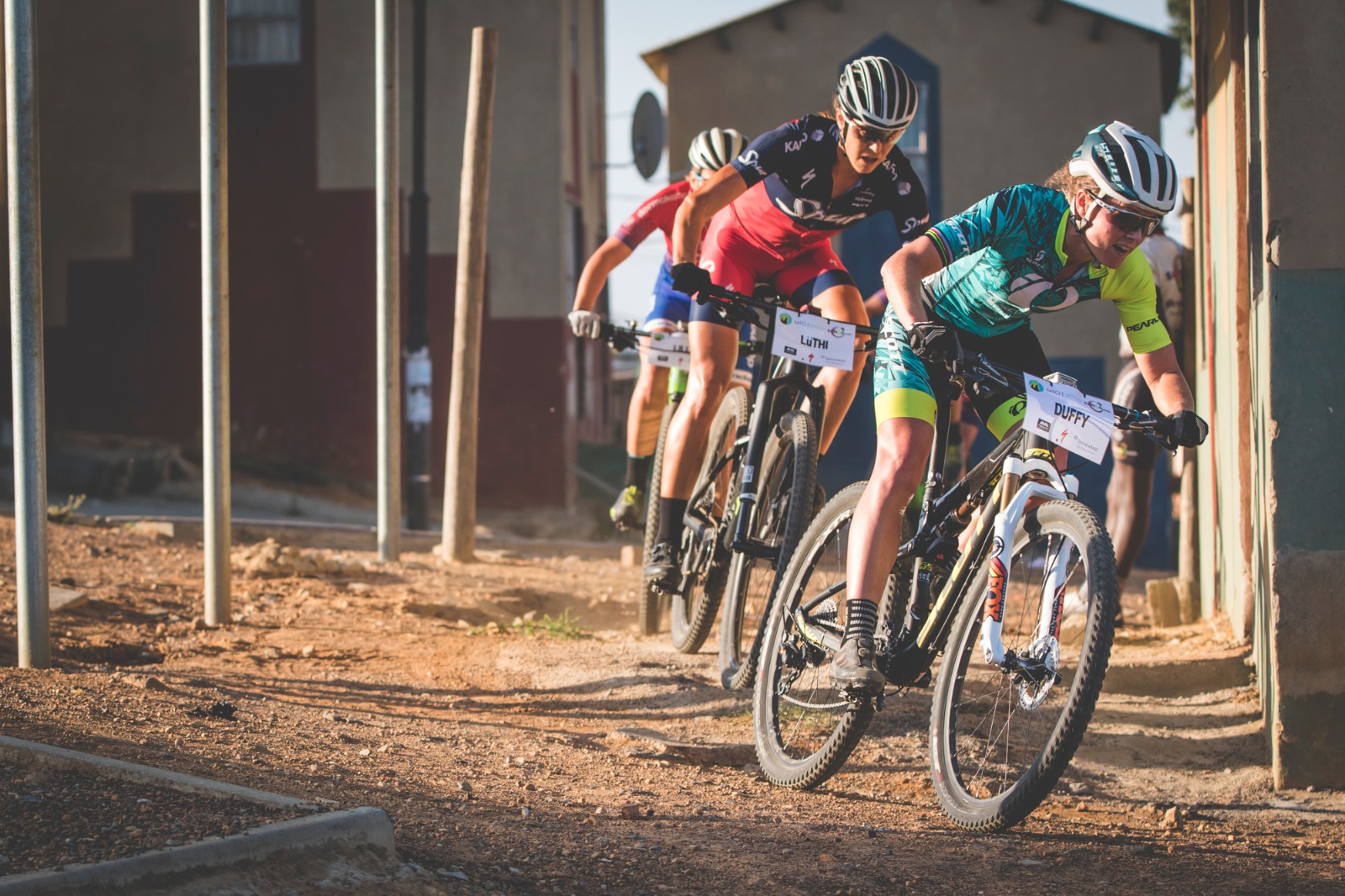 "The final descent took the riders back down onto the sports fields before a series of u-turns, cordoned off by event fences, forced them to reduce speed and then accelerate again for the sprint down the start/finish straight.
"The women's field was led out by Adelheid Morath, of Germany, before, part-time Stellenbosch resident, Bermudian Flora Duffy took to the front. Morath's Absa Cape Epic and Team Spur partner Ariane Lüthi was the only rider to match Duffy's relentless pace when the Xterra star started to accelerate in earnest.
"Lüthi had outmanoeuvred Duffy in the 2016 MTO Champions Race, but the Swiss XCM Champion could not repeat that trick this year. Having finished third and second in the previous two editions Duffy was eager to finally reach the top step of the podium.
"Without the stress of the Cape Epic looming ahead of her next week Duffy could afford to push a little harder than her rivals and in so doing could distance Lüthi leading into the final lap. Luthi crossed the line in second, happy with her final pre-Epic work-out, while Candice Lill was third – but not without drama as a dog wondered out into the route ahead of her on a descent, forcing her to take evasive action. Fortunately she avoided the collision and both rider and canine escaped without injury."
Read More About