Dame Flora Duffy has earned yet another accolade, being named in this year's Sports Illustrated 'Fittest 50,' which "ranks the best-conditioned athletes in the world."
The Bermudian is the only triathlete to make the prestigious list, where she is named alongside other world class athletes including gymnast Simone Biles, basketball player LeBron James, tennis player Naomi Osaka, runner Sifan Hassan, sprinter Allyson Felix, baseball player Shohei Ohtani, American football player Patrick Mahomes, tennis player Rafael Nadal, and footballer Cristiano Ronaldo.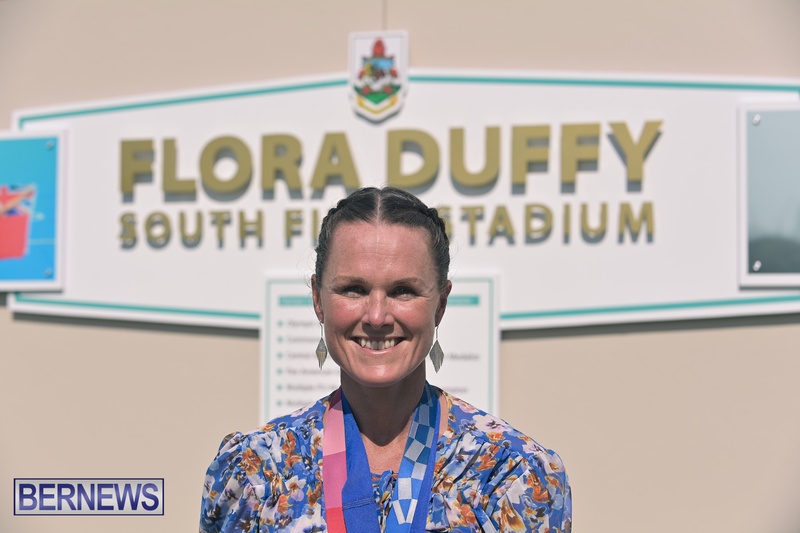 The publication said, "There's no denying it: all athletes' bodies are built to meet the unique demands of each sport and withstand the rigors of the game. At the elite level, physical fitness and conditioning is ever present. But what happens when you level the playing field and compare athletes of all shapes and sizes in disparate sports?
"Each year Sports Illustrated accepts the challenge and ranks the best-conditioned athletes in the world, consulting the expertise of trainers, exercise physiologists and performance experts with experience across the college, pro and Olympic levels of sports. The panel evaluates athletes on the following criteria: performances over the last 12+ months; demands and risks of their respective sports; durability; training regimens; and other physical benchmarks including power, speed, strength, agility, endurance, flexibility and more."
As it pertains to Dame Flora, the Sports Illustrated website said, "Duffy earned several new titles in the last few months, most notably becoming the first Olympic gold medalist for Bermuda.
"The 34-year-old finished the triathlon event in Tokyo in 1:56:18, winning by a record-setting 1:51 margin in a multisport race that includes a 1.5K [0.9 mile] swim, 40K [24.9 mile] bike and 10K [6.2 mile] run.
"A month later, she won a record-tying third world championship in Edmonton and capped off her year with a sixth Xterra world title in Maui. The four-time Olympian started 2022 off with yet another accolade when she was made a Dame of the Order of the British Empire."
Dame Flora is widely cited as one of the greatest triathletes of all time, having won an Olympic gold medal and more than ten world titles across multiple federations, and she stands in history as the only triathlete in the world to win six Xterra world titles and the only person to win three triathlon world titles in the same year, which she did back in 2016, claiming the WTS, ITU Cross Triathlon, and Xterra titles.

Read More About