The 2017 Legends of Squash event featuring seven former World Champions will also showcase Bermuda National Squash Champion Micah Franklin.
Franklin, who has had a stellar season reaching his first PSA Tour final and retaining his National title for the third time, was thrilled at the prospect.
"I can quite believe the names on the draw sheet next to my own! These players are quite literally, idols to me and all the other young players coming through and it's an honor to be asked to be part of the event," he said.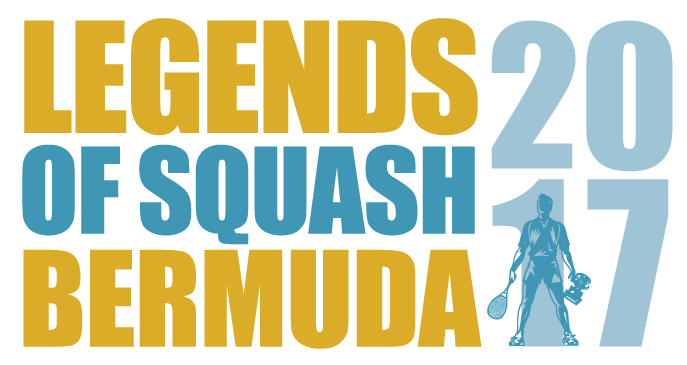 Asked about the lineup for the week and possible results Franklin had this to say, "It's a really interesting situation where I'm obviously a few years younger and training full time to perform at the best level I can.
"I'm fit and improving all the time so hoping to be able to pull off some major wins. It is a daunting prospect though; each of my opponents is actually a World Champion in Palmers case a double World Champion! I'm just gonna go for it and hope the crowd can boost me to a big win."
The Legends of Squash event is now in its fourth year and stands as the pinnacle Legends event in the world attracting the largest field of former World Champions and providing a tantalizing week of Squash for local enthusiasts.
BSRA Director and Legends organizer Patrick Foster detailed the schedule for the event, saying:"On top of 4 amazing matches every night from 6pm on April 18-21 we have a number of opportunities for young players to get on court with the Legends both at the BSRA and at official tournament hotel Coral Beach Club.
"We will be hosting clinics and lessons at the BSRA through the week and each evening the players will be accessible to all spectators wishing to meet their squash heroes and chat about squash."
The full lineup of Legends includes the iconic rivals of squash Jonathon Power of Canada and Peter Nicol of England. Double World Champion David Palmer of Australia returns as defending Legends champion.
Fellow Englishmen Simon Parke and Lee Beachill are confirmed for 2017 as is new Legend and Squash megastar Peter Marshall the double handed player who famously reached World number 2 before chronic fatigue syndrome ended his quest for the top spot.
The Legends of Squash will be held entirely at the BSRA in Devonshire with matches starting each night from 6pm.
The 8-man draw will see 4 matches per night over April 18-21. The final matches will be played on Friday April 21 and will be followed by the presentations and Legends of Squash after party.
Tickets are available only at the BSRA. Visit the official Legends of Squash for all event information at bermudasquash.com.

Read More About