As practically everyone on the island has noticed, it is rather cold today, and the Bermuda Weather Service has confirmed that we did set a new record low for the date of March 5th.
The BWS said the previous record low for the 5th of March was 52.0F/11.1C, with the Weather Service explaining that with a shower the temperature went down to 48.5F/9.3C today.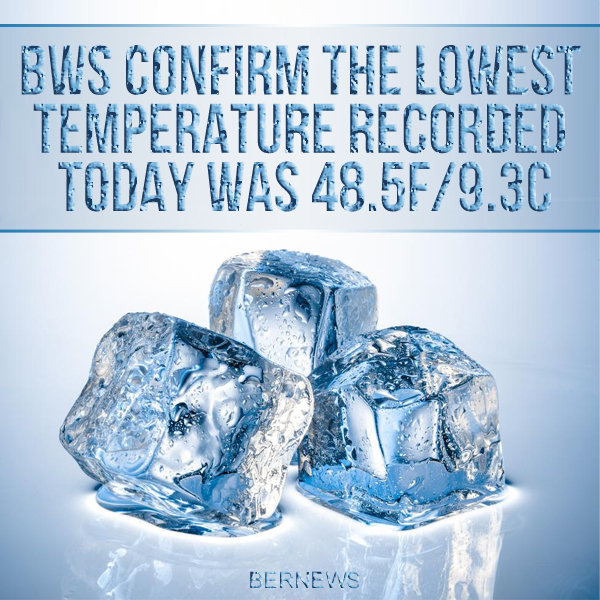 The weather forecast indicates the chilly weather will continue, with the BWS forecast for this evening saying, "Cold tonight as temperatures remain below seasonal with showery weather and strong winds & gusts. Gale force gusts are expected in showers through the evening then decreasing overnight. Low near 9°C/49°F."
While cold by Bermuda standards, it is not our coldest day ever, with the island once recording a temperature of 44F/6.7C back in 1950.
Read More About