In the first in a series of profiles of vendors who will be taking part in the St. George's Marine Expo on Sunday, April 23rd, we spotlight Antwan Albuoy, the CEO of Kinezumi Water Sports.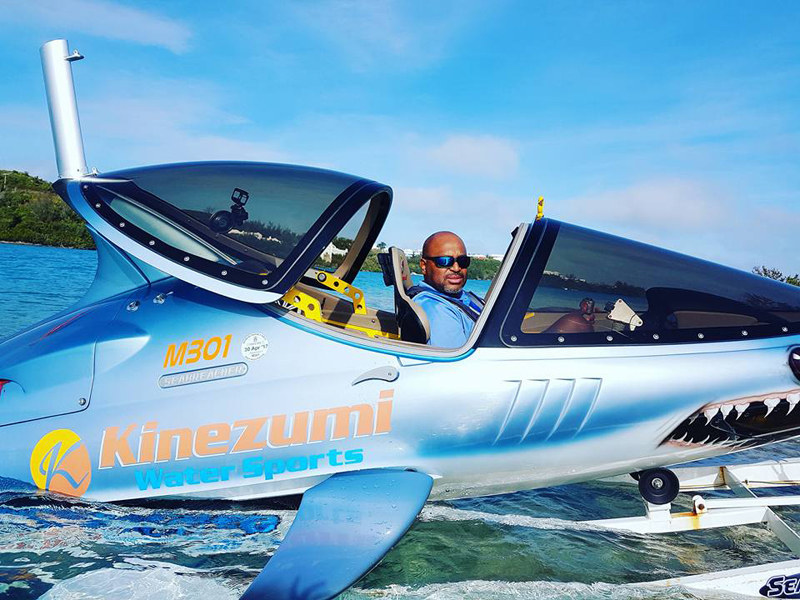 1. What is the name of your company?
Kinezumi Water Sports
2. What does your company specialize in?
Our company specializes in thrill seeking adventurous water sports. Our main water sport activity is the Seabreacher aka 'the shark boat'
3. How long have you been in the Marine Industry?
I have only been involved with the marine industry [business] for about 1 year.
4. How has your company benefited from the Americas Cup?
Our company hasn't benefitted from AC35 as yet. However, I have no doubt that once AC35 is here, we will be extremely busy for the entire 6 weeks.
5. What advice would you give you an aspiring young entrepreneur?
My advice to any young aspiring young entrepreneur is 'Fortune favours the bold'. There's a fine line between fighting for what you believe in and digging a hole – know the difference.
6. Why are you participating in the Marine Expo?
Being involved with the Marine Expo is great exposure for Kinezumi Water Sports.
7. Why is the Marine Expo a good thing for Bermuda?
I believe the Marine Expo is a good thing for Bermuda because it allows vendors involved in the marine industry to showcase their business/products to hundreds of interested and potential clients at one time.

The Bermuda Economic Development Corporation [BEDC], along with title sponsor RUBIS Energy Bermuda, will host the second annual St. George's Marine Expo on Sunday, April 23 from 11.00am to 6.00pm.
Read More About