In the fifth in a series of profiles of vendors who will be taking part in the St. George's Marine Expo on Sunday, April 23rd, we spotlight Ocean Sails Custom Canvas & Upholstery/Doyle Sailmakers Bermuda.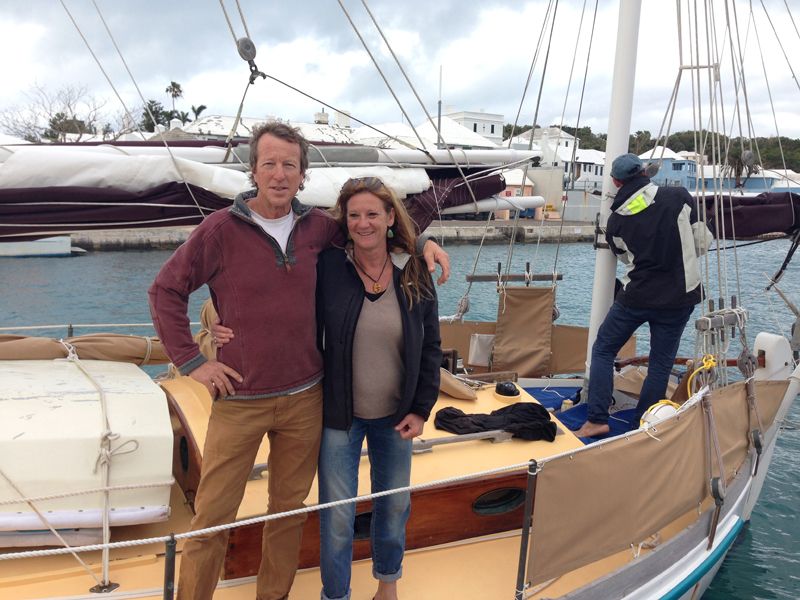 1. What is the name of your company?
Ocean Sails Custom Canvas & Upholstery/Doyle Sailmakers Bermuda
2. What does your company specialize in?
Specializing in sails, rigging, custom canvas fabrication, marine upholstery, awnings and fabric architecture
3. How long have you been in the Marine Industry?
Since 1980
4. How has your company benefited from the Americas Cup?
The yachting industry has always been an important industry for Bermuda, in particular for St. George's. Visiting yachts utilize local businesses such as sailmakers, riggers, electricians, mechanics, boatyards, grocery stores, restaurants, cycle rentals, retailers etc.
The AC is drawing a considerable increase in yacht traffic with a range of small family cruisers to the largest super yachts from around the world. It is a unique opportunity for us as Ocean Sails' customers and reputation is both local and international and both are being brought together here in Bermuda for the America's Cup.
5. What advice would you give you an aspiring young entrepreneur?
There are tremendous opportunities in the yachting industry that pass unaware of the majority of Bermuda's population. You learn instrumental skills in professionalism, team work, social skills, hospitality, planning; the list goes on.
The marine industry is inter connected throughout the world, the main hubs being the Mediterranean, Caribbean, the east coast of the states, New Zealand and Australia. The yachting industry offers transferable skills that can lead to land or sea based careers in or outside the yachting industry.
6. Why are you participating in the Marine Expo?
Ocean Sails is participating in the Expo to gain exposure and to interact with other marine businesses in the industry.
7. Why is the Marine Expo a good thing for Bermuda?
The marine expo is a venue for marine related business to gain exposure to the general public. As a marine business it's important to take part in any venue that enhances and promotes boating in Bermuda.

The Bermuda Economic Development Corporation [BEDC], along with title sponsor RUBIS Energy Bermuda, will host the second annual St. George's Marine Expo on Sunday, April 23 from 11.00am to 6.00pm.
Read More About