In 2011, the United Nations Educational, Scientific and Cultural Organization [UNESCO] officially designated April 30 as International Jazz Day in order to highlight jazz and its diplomatic role of uniting people in all corners of the globe.
This year, International Jazz Day will be celebrated in 195 countries, covering all seven continents around the world, with the main attraction taking place in Havana, Cuba. Bermuda has celebrated International Jazz Day with annual Proclamations on the steps of City Hall and Jazz evenings to follow for the past 4 years.
Organizer and well known local musicians, Wendell "Shine" Hayward states, "Over the past years, we celebrated and brought to the forefront, the impact of Jazz throughout history, by offering Jazz Events in various venues across the island.
"Much of the music we listen to today is influenced by Jazz, the artists and the musicians. Hence, our objective is not to convert the listening ears but to raise their level of appreciation for this revered art form.
"During the Jazz Events, we showcased all local musicians; students, amateurs and the seasoned professionals. We ended the evenings with a Legends of Jazz video hosted by Ramsey Lewis.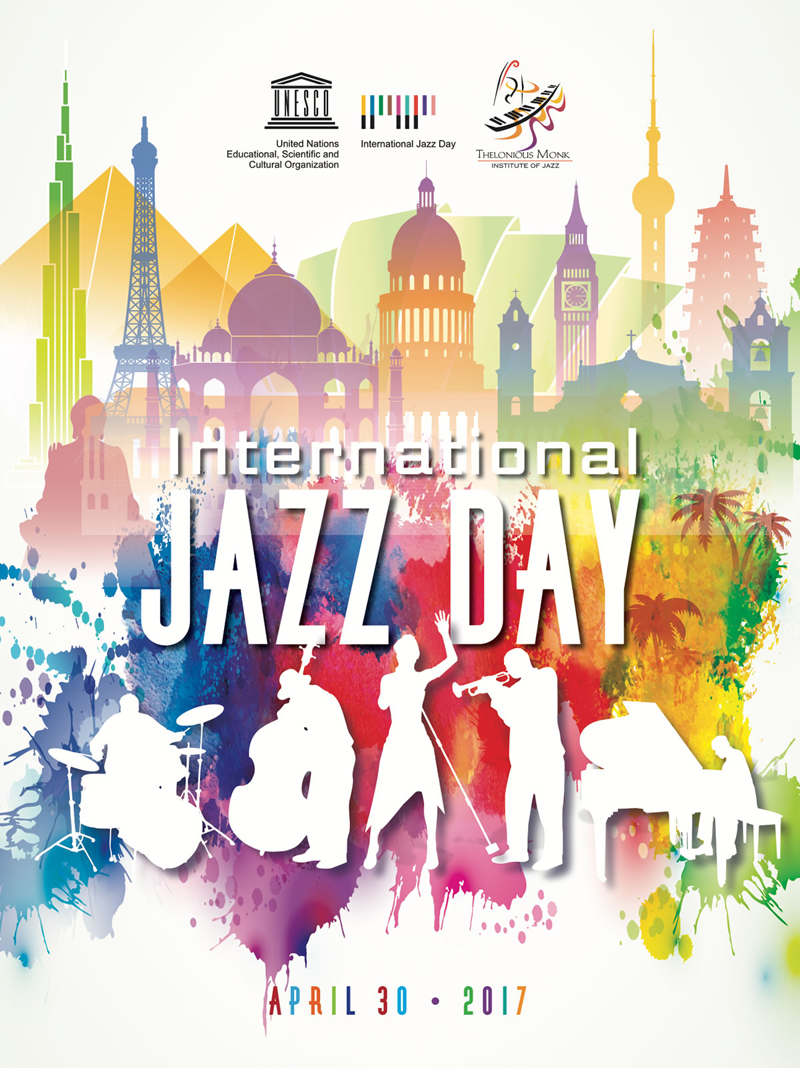 Mr Hayward said, "This year Bermuda will, once again, be joining the rest of the world in the celebration of International Jazz Day, April 30, 2017, with three main components.
1. "As International Jazz Day falls on a Sunday this year, we have extended invitations to our churches to recognize the day with us in any manner they might see fit. This is perfect as most churches already have musicians who at some point in their lives were influenced by Jazz.
2. "We have extended an invitation to various restaurants across the island that already serve brunch, to convert those brunches into Jazz Brunches.
3. "For the first time, we will show the International Jazz Day Global Concert Live from Havana, Cuba on the big screen at Liberty Theatre. This concert will feature a stellar collection of the world's finest Jazz Musicians.
"Viewing of the live Global Concert is priced at $30 with tickets available online at www.bdatix.bm. This is preceded by a cocktail reception featuring "Dos Amigos" Time is scheduled [to be confirmed] for 5pm.."
Everyone is invited to support one or all of the planned events across the island.
If your church, restaurant or other organization would like to join in the celebration by hosting an event, please feel free to contact Wendell "Shine" Hayward by email: shinehayward@yahoo.com [use IJD as the subject] or cell 703-9092.

Read More About
Category: All, Entertainment, Music