On May 12 and 13, Bermuda Cancer and Health Centre invite the entire Bermuda community to honour a loved one at this year's Relay For Life of Bermuda, while also helping to raise money to assist a worthy cause.
The Luminaria Ceremony, which is sponsored by PricewaterhouseCoopers Ltd. for the third year in a row, will be held at dusk on Friday, May 12 [9:30pm]. The Luminaria bags, which have been individually decorated, are placed around the track with candles lit up inside. As the ceremony begins, participants walk the silent lap by the illumination of the bags only.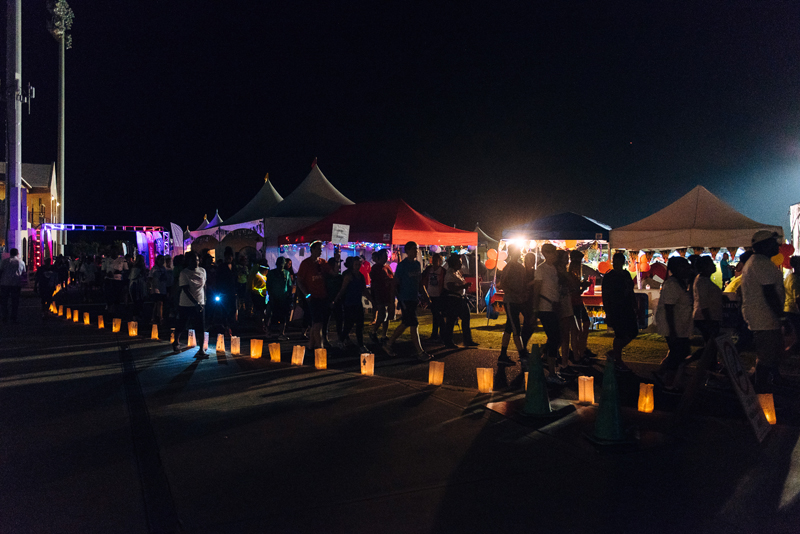 "PwC is pleased to again serve as the Luminaria Sales & Display Hosts for Relay for Life," PwC Bermuda partner Scott Watson-Brown said. "
This is the third year we will be fielding a large team of our people to volunteer to manage the luminaria and participate in Relay. Cancer impacts the lives of many people, and our firm and employees feel very strongly about supporting Relay For Life and helping to raise funds to support the Bermuda Cancer and Health Centre and the island's first radiation therapy initiative."
The Luminaria bags honour the memory of the loved ones we've lost, those currently in treatment, and those who've overcome cancer. Buying and decorating a Luminaria, supports Bermuda Cancer and Health Centre's radiation therapy initiative which will see the Centre offering radiation therapy on island by this summer.
Luminarias may be purchased for $10 at PricewaterhouseCoopers Ltd., 7 Church Street West or at Bermuda Cancer and Health Centre, 46 Point Finger Road, Paget. For more information about the Relay For Life of Bermuda's luminaria ceremony or about Relay For Life, visit bermudarelay.com.
Read More About
Category: All