The community is being urged to support the Relay For Life event to help "protect access to Bermuda Cancer and Health Centre's vital services."
A spokesperson said, "Earlier this week, the Relay For Life of Bermuda volunteer event committee announced that the 8th annual event scheduled for May 14-15, 2021, would not be a traditional 24-hour event but a hybrid virtual and drive-thru experience. The community is still urged to support this event to protect access to Bermuda Cancer and Health Centre's vital services."
Steve Horton. President of Liberty Specialty Market, said, "Liberty is proud to be the lead sponsor of this event since its inception in Bermuda 8 yrs ago. The Relay For Life event, with the support of the community has successfully opened a radiation facility in Bermuda.
"The impact of this is huge, allowing residents to be treated on island as well as treating those who are uninsured or underinsured who previously would simply not have been treated. One of Liberty's values is to "Put People First" this is more important now than ever before as we come together to support our community."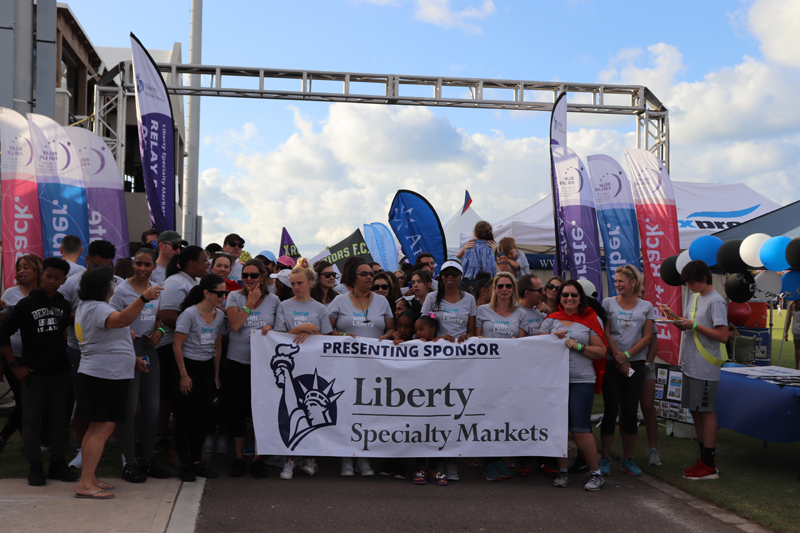 "Relay For Life is the Centre's largest fundraising initiative, and these donations are critical to the Centre's ability to offer diagnostic imaging and radiation therapy without having to change a co-pay or having uninsured persons pay for their appointments out of pocket," states Lynne Woolridge, Chief Executive Officer.
"Due to Covid-19, the 2020 event raised $300,000 less than prior years, and without a traditional event in 2021, an additional shortfall in funds will negatively impact the Centre".
"Unfortunately, during these extraordinary times, unemployment continues to rise, and people are struggling. With 300+ people being diagnosed with cancer every year in Bermuda, the not-for-profit Centre aims to reduce the worry around how to pay for cancer services so that people are not forced to make choices that may put their health at further risk. However, with more people in need, the Centre is struggling to provide access to all.
"In prior years, due in large part to our community's generous support, the Centre has subsidised approximately $2 million in services, annually," states Ms Woolridge. "We help about 860 patients a year to receive a range of potentially life-saving services that they might not otherwise have afforded".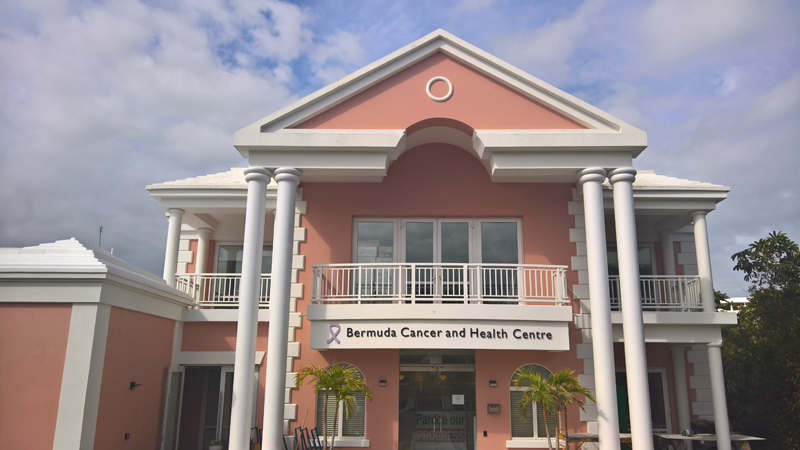 "Except for major medical health insurance, which can cover up to 100% of the cost for most clinical services, all other health insurance options fall short. This leaves the patient with potentially significant out of pocket expenses. Funds raised by Relay For Life help ensure that the Centre can continue to provide life-saving services without having to charge co-pays [out of pocket payments]," a spokesperson added.
"The majority of us do not have a rainy day fund of $80,000+ just in case we need cancer treatment," stresses Deborah Titterton Narraway, event co-chair. "And no-one should have to choose to put off a diagnostic imaging appointment that could find cancer early when most treatable because they chose to feed their children that month instead."
"The power of Relay For Life is that it is a community event. We are asking Relay teams, cancer survivors, sponsors and the community to support this year by registering, fundraising, sponsoring or donating," continues Ms Narraway. "Cancer doesn't sleep, nor does it discriminate who will be affected."
"Bermuda Cancer and Health Centre has served the Island for 76 years and needs your help to continue. Visit www.bermudarelay.com for more information," the organisation added.

Read More About
Category: All