On Sunday, March 26, 2017, senior residents of Bermuda Housing Trust attended a high tea celebration at St. John's Church Hall, in Pembroke, amid live entertainment and a spirit of building community among the Housing Trust's five properties.
Sheila Ming, Inez Williams and Astrid Moniz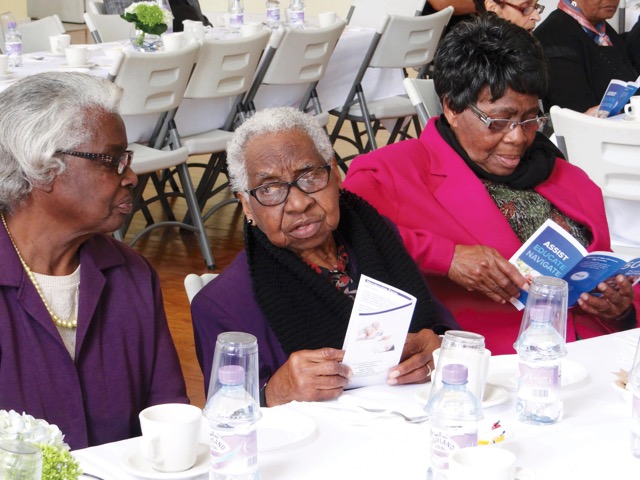 "Bermuda Housing Trust manages 180 residential units, housing 194 of Bermuda's seniors. Five residential communities are designed for independent, active, healthy seniors who are able to live on their own," the organisation said.
"The Housing Trust is committed to providing Bermuda's seniors with financial needs, access to quality, safe, affordable housing and they are passionate about this. Affordable housing offers the most positive impact on our seniors' quality of life and eases the burden placed on families who are supporting senior family members."
Alreta Martin & Edna Davis
Chairman of Bermuda Housing Trust John Barritt said, 'We are extremely grateful to our lead sponsor of the event, Bank of Bermuda Foundation, as well as sponsors, XL Catlin, Hannover Re and Validus Re. We do not receive nor do we rely on any direct funding from Government
"We are self-funding and meet our expenses through rents and, where possible, through donations to cover our expenses, maintenance and operational costs, so the support of these sponsors is extremely important to us.' The Bank of Bermuda Foundation also funded the Housing Trust's new website: www.housingtrust.bm.
Mr. Alpheus Santucci & Mr. John Barritt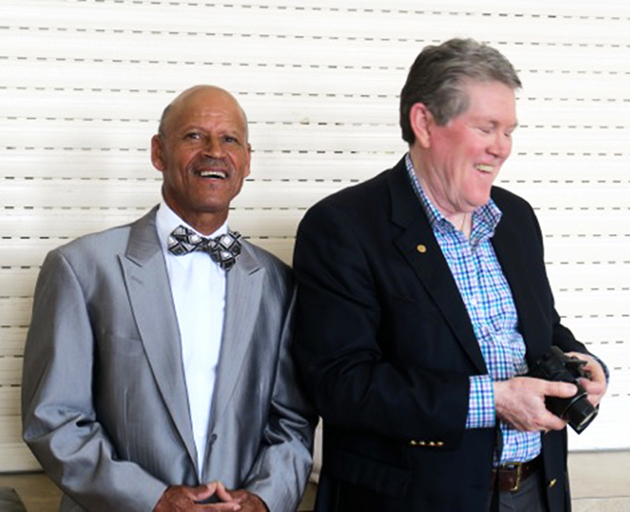 The fun-filled afternoon saw entertainers, Mr. Gene Steede, Mr. Alpheus Santucci, Mr. Henry Hughes and Mr. Wendell 'Shine' Hayward, who also managed all technical stage matters, bring the seniors together in song, fun, food and fellowship.
Gene Steede & Wendell 'Shine' Hayward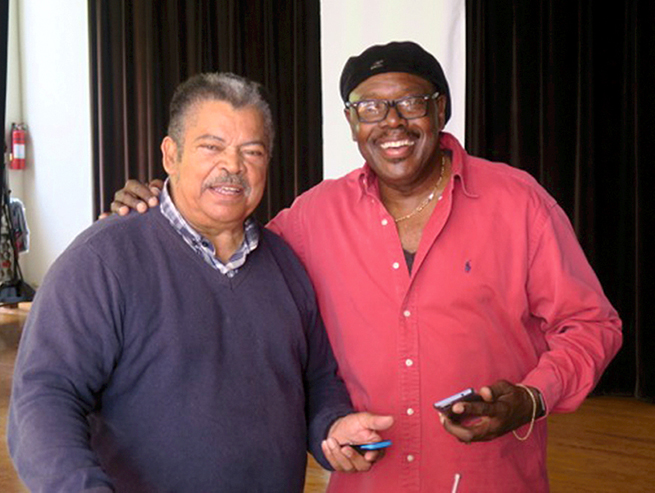 Housing Trust organisers of the event, trustees Rochelle Simons and Geraldine Smith, former trustee Gordon Johnson and staff, Sharon Smith and Judy Knight, who organised the event, were delighted with the many volunteers and sponsors who came forward to assist and ensure the seniors had a great afternoon: Mr. Charles Jeffers, Emcee for the afternoon, Student servers from Cedarbridge, Berkeley, Whitney and Dellwood, Kenny's Kitchen and Butterfield & Vallis, florists Gimi, St. John's Church Hall Committee, Bus drivers and Taxi drivers all provided their services with warmth and appreciation of the seniors.
Olive Dill, Patricia Brunn, Judy Knight & Sylvia Nelmes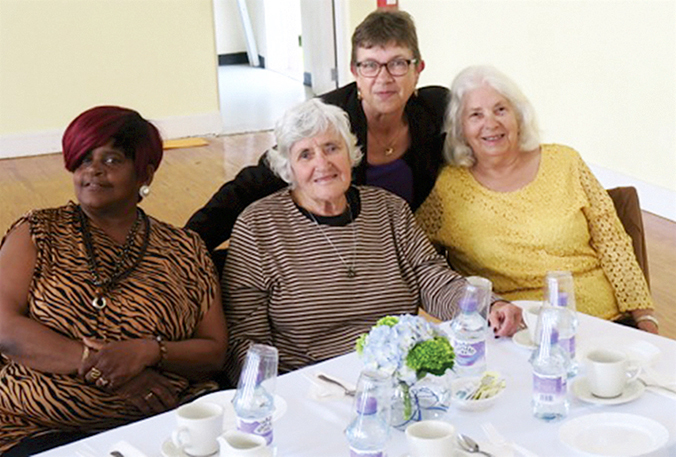 Guest, Minister Jeanne Atherden said, 'The Ministry is very grateful for the role the BHT plays. We should also commend the founding philanthropist, Mr. William Purvis, and also Mr. Rod Ferguson, for their roles in recognising and funding a need so many years ago, that has done so much for seniors over the years.".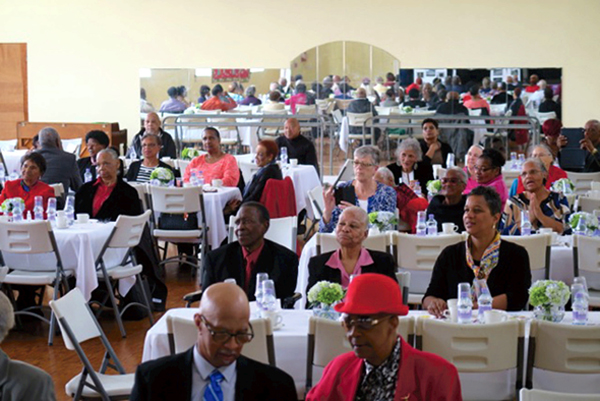 The Minister also shared Government's vision for a Long Term Action Care Plan and spoke of the opportunity this presents for Government to work with the Bermuda Housing Trust and its tenants to make it possible to extend personal home care to Housing Trust's properties.
In closing John Barritt, Chairman added, 'Seniors are a growing demographic in Bermuda, if not the fastest, and it is imperative to do all we can to ensure that seniors can maintain a quality of life that engenders dignity and respect.'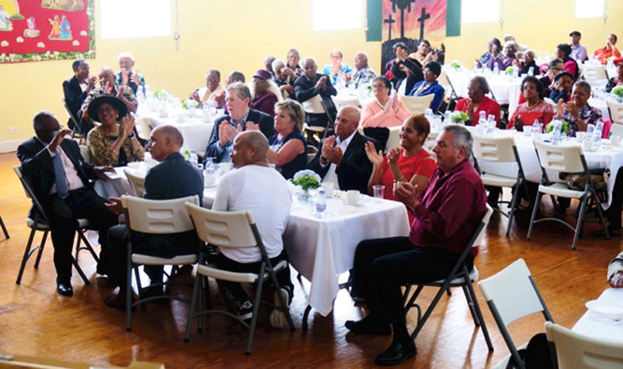 Read More About
Category: All, Entertainment