[Updated] A Qatar Airways cargo plane landed at Bermuda's airport this morning [April 6], and a number of boxes are being unloaded from the plane.
According to an online tracker, the Boeing 777-200LR/F arrived on the island this morning from Hamad International Airport in Doha, Qatar.
The boxes being unloaded are all covered in black material, and what exactly the cargo is not confirmed at this time, however we are asking relevant entities and will update as able.
Update 1.59pm: A Skyport spokesperson confirmed that the cargo was "materials to support the America's Cup."
"At 7:35am this morning, a Qatar Cargo plane from Doha landed at L.F. Wade International Airport to offload cargo before leaving at approximately 9:40am. This cargo contained materials to support the America's Cup," the spokesperson said.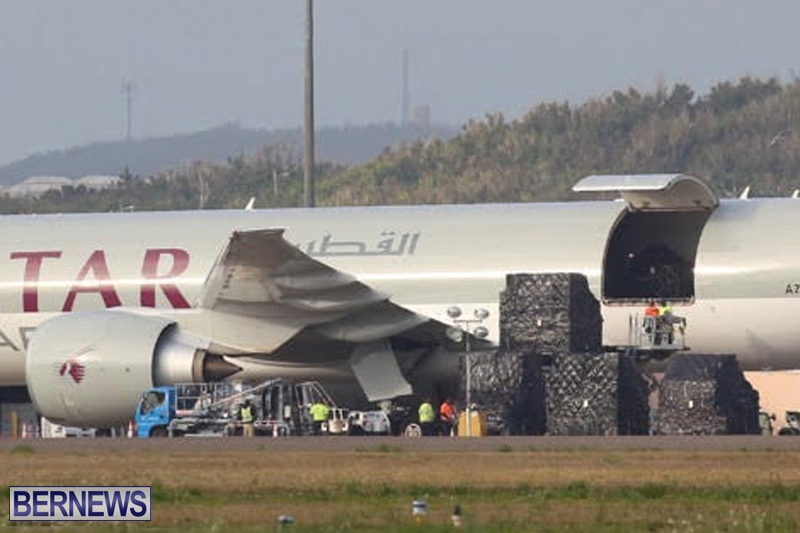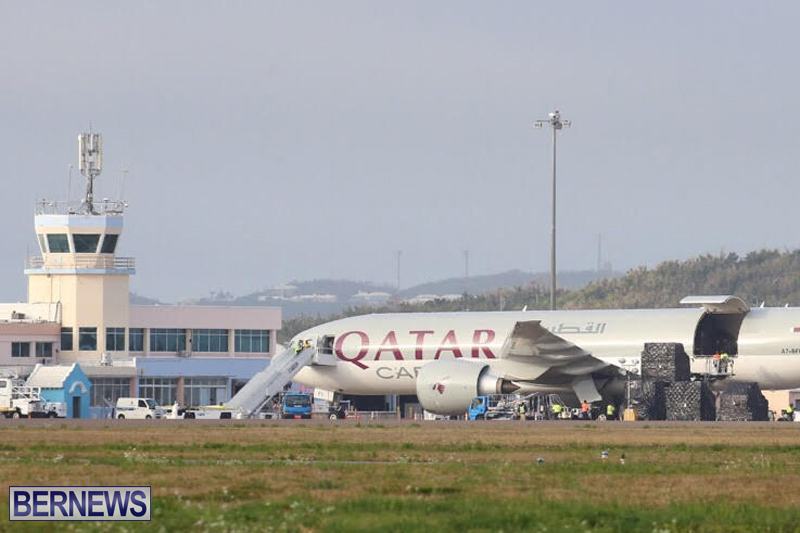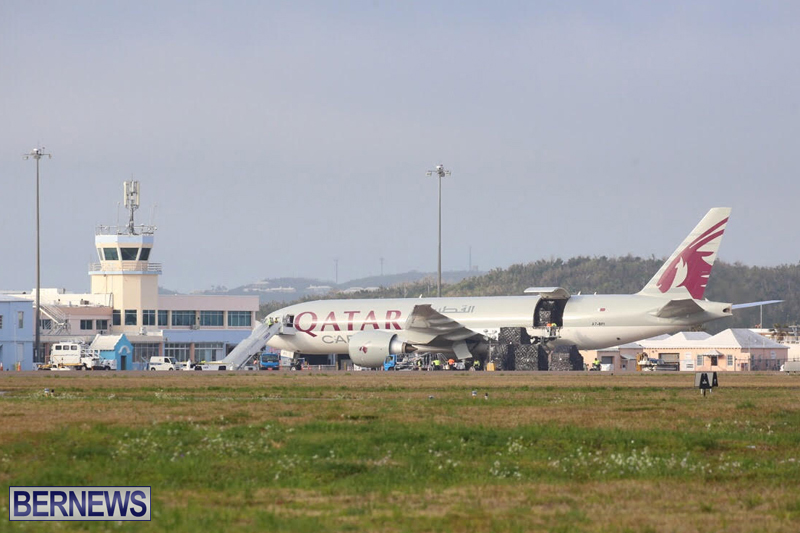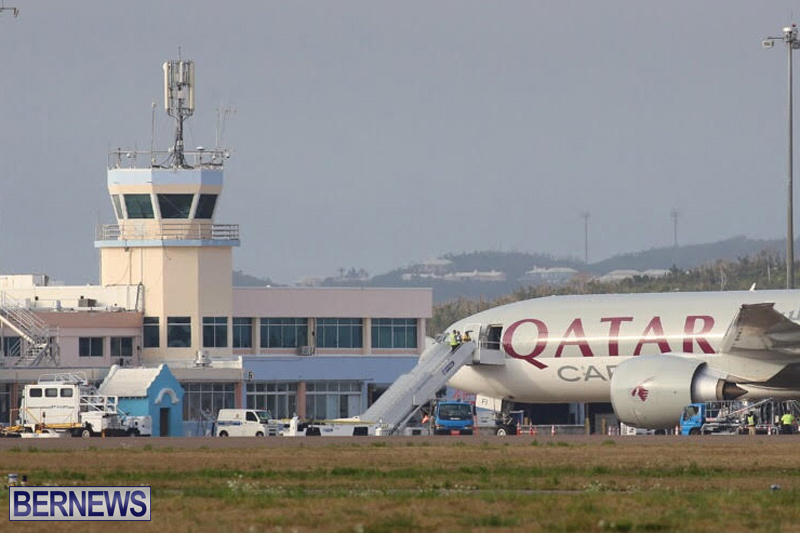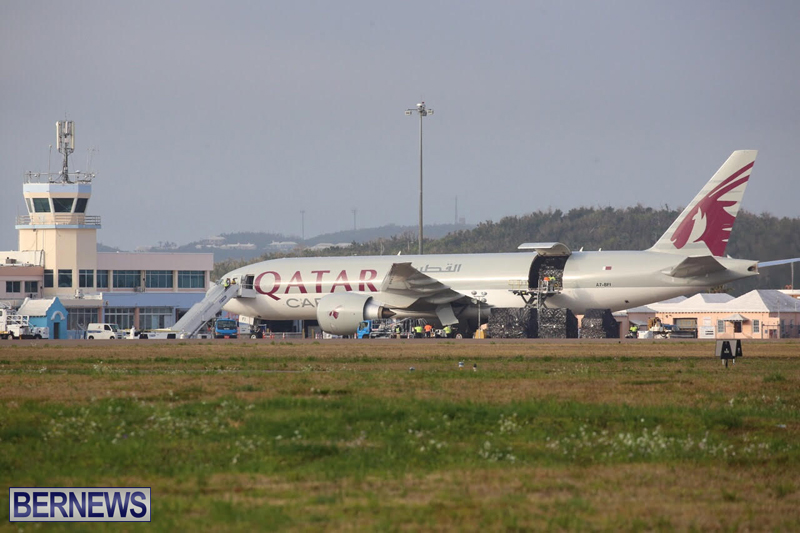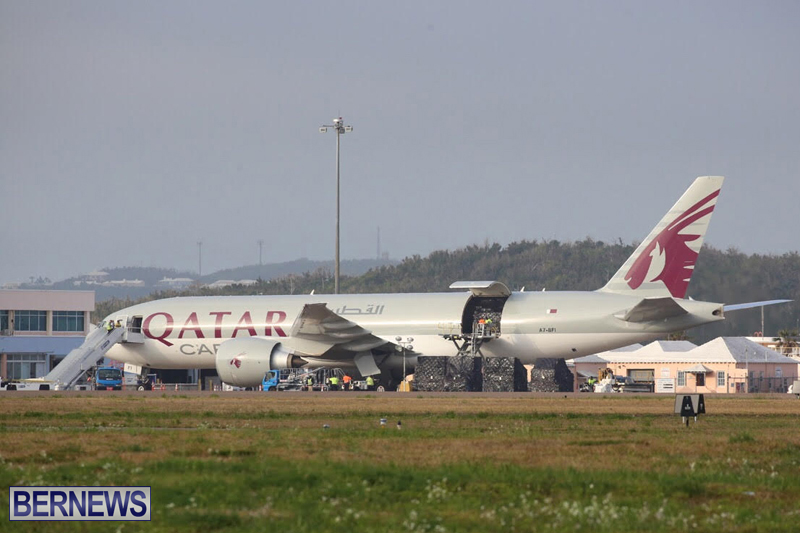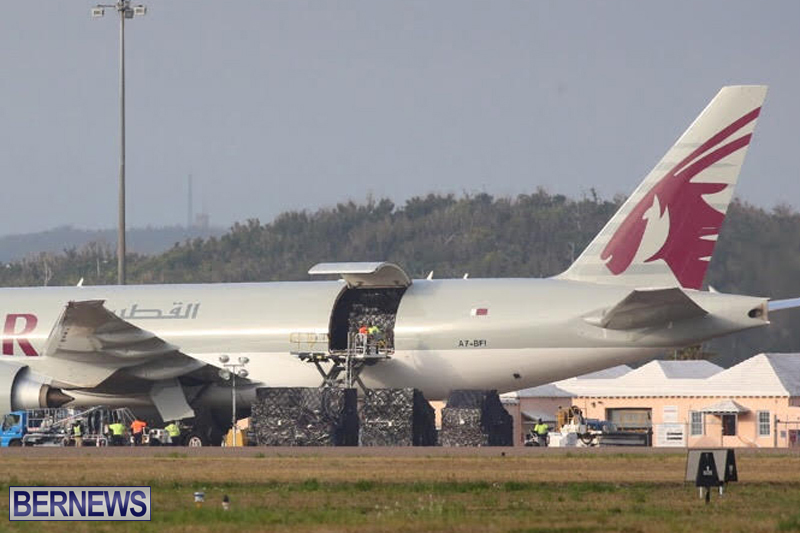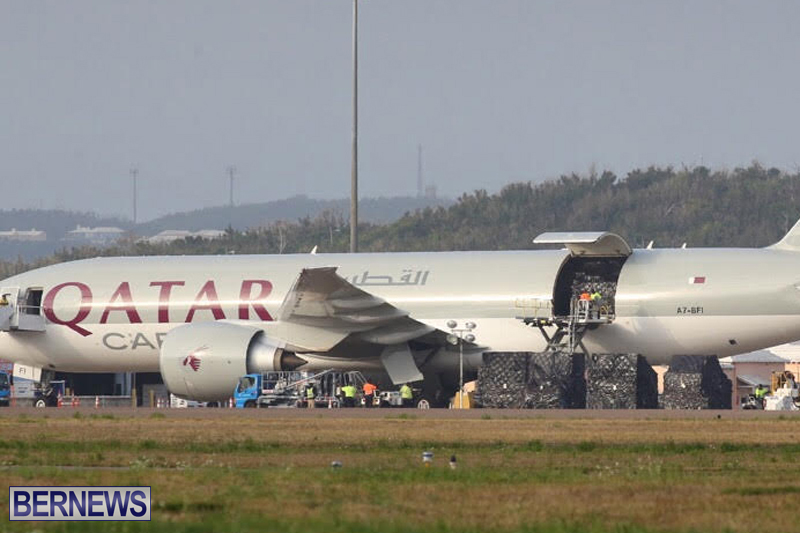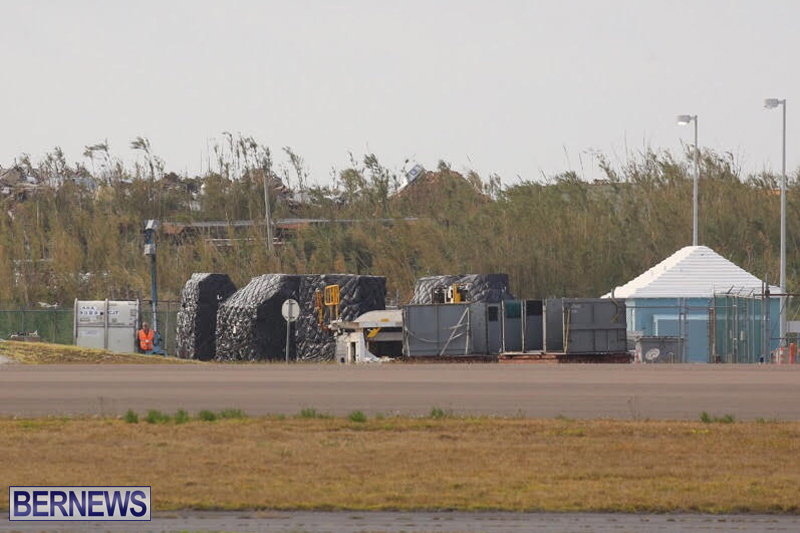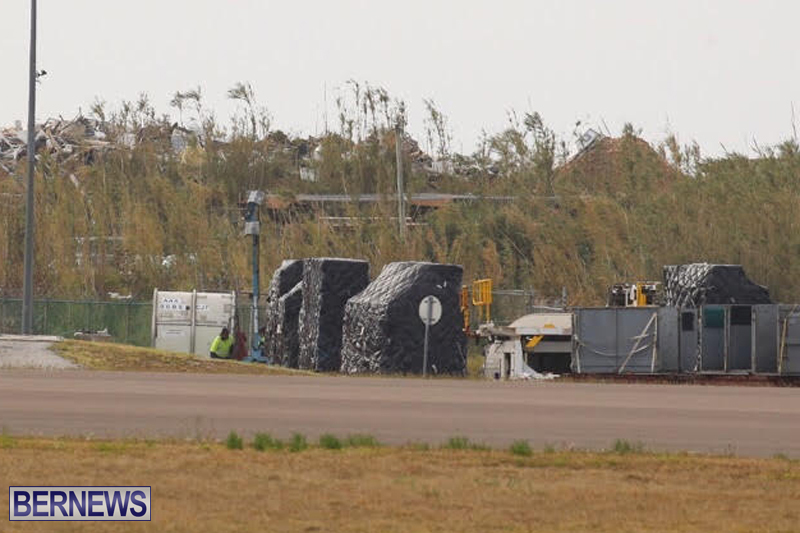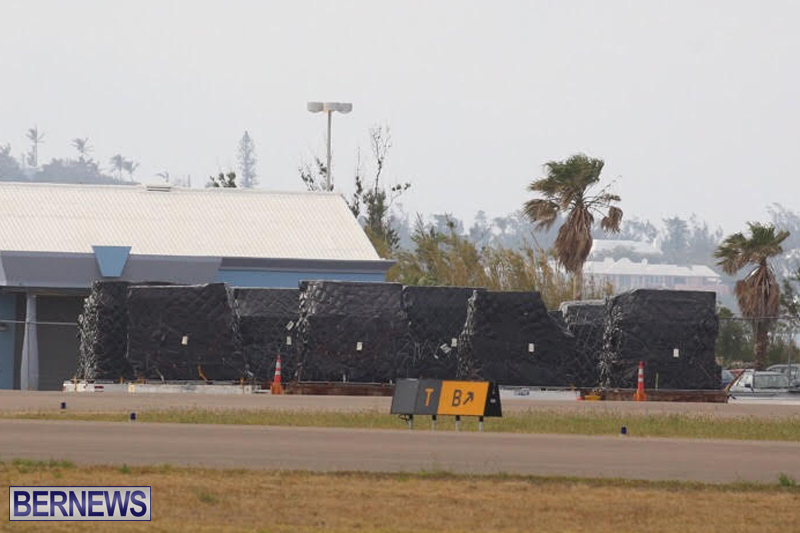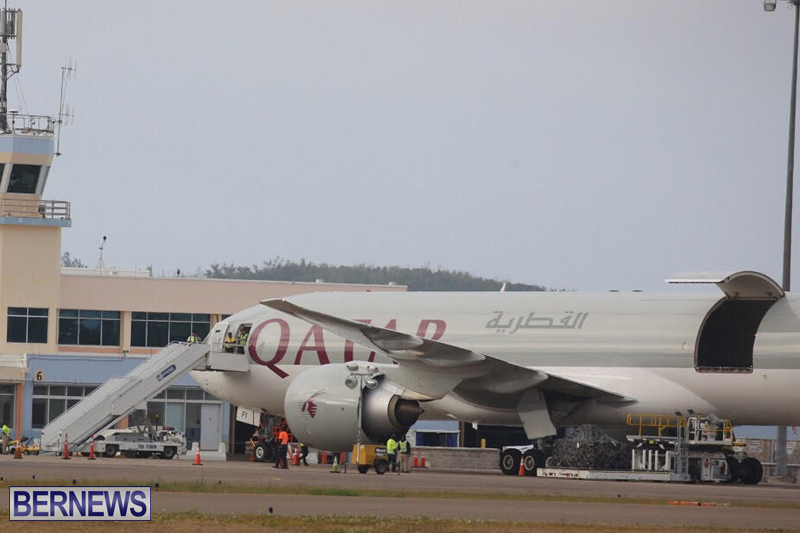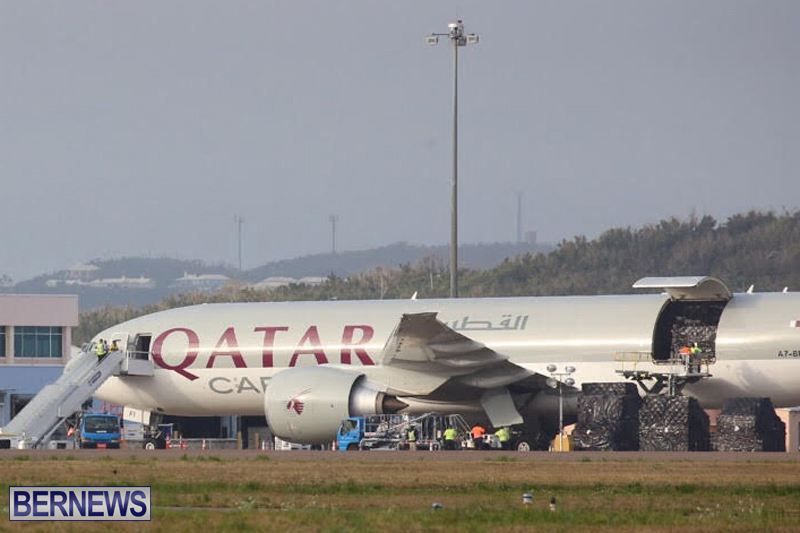 Read More About
Category: Airport/Planes, All, News, Photos