With seven weeks to go until Bermuda hosts the 35th America's Cup, Premier Michael Dunkley conducted a site visit to the Event Village in Dockyard and the surrounding area to get an update on the progress and preparation.
The visit took place on Friday [April 7], and the Premier was joined by the Minister of Health and Seniors Jeanne Atherden and the Minister of Social Development and Sports Nandi Outerbridge.
Premier Dunkley, Minister Atherden, Minister Outerbridge, Andres Dias and Ray Charlton.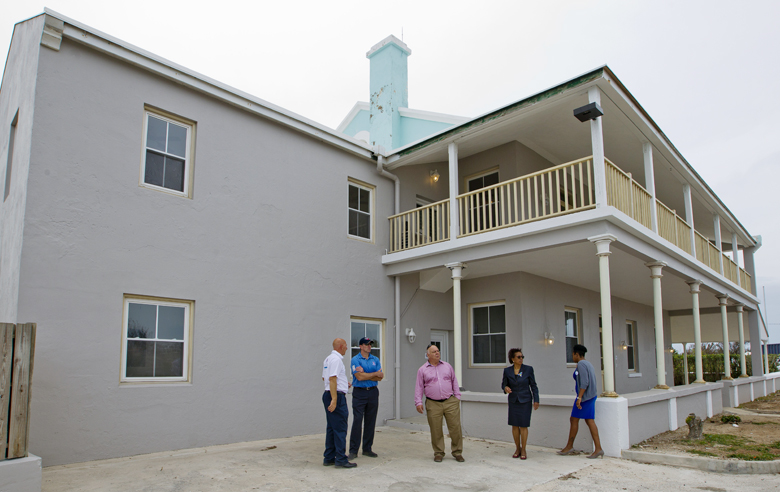 Dockyard continues to be a hub of activity with final works being done in preparation for the America's Cup, which kicks off on May 26.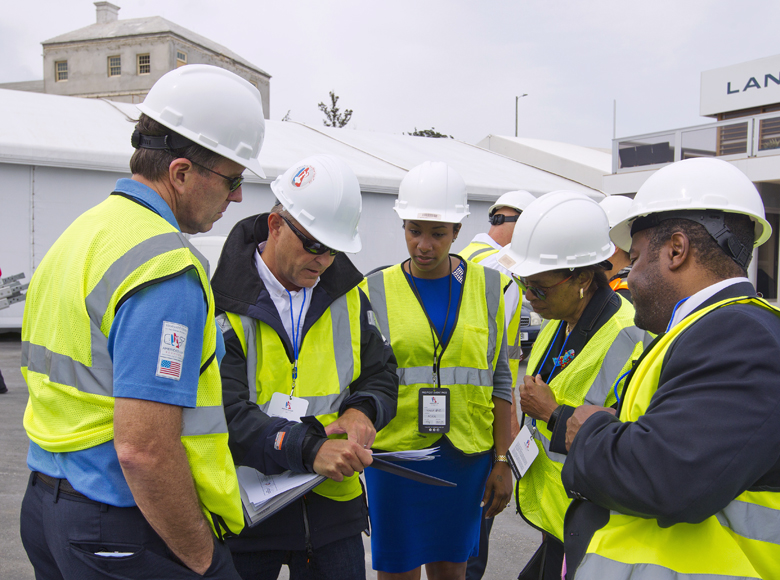 Areas visited by the Premier and Ministers last Friday included the South Basin Event Village, the historic Moresby House – which has undergone a complete refurbishment – and various buildings that have undergone renovation and transformation.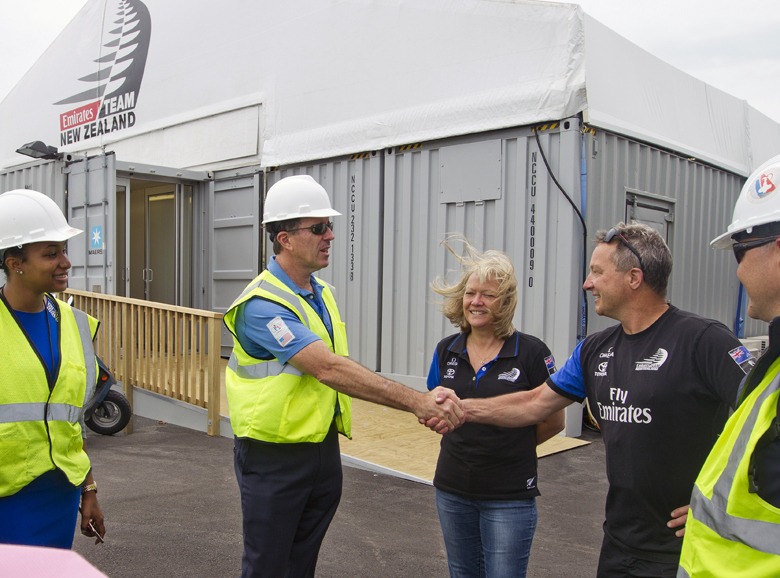 Following the visit, Premier Dunkley said, "It's incredible to believe that in just over a month, we will be welcoming tens of thousands of people to Bermuda for the 35th America's Cup.
"Dockyard will be the focal point for so many activities, both on land and water, so it was important for us to view the progress and preparation taking place in the AC Event Village and Dockyard.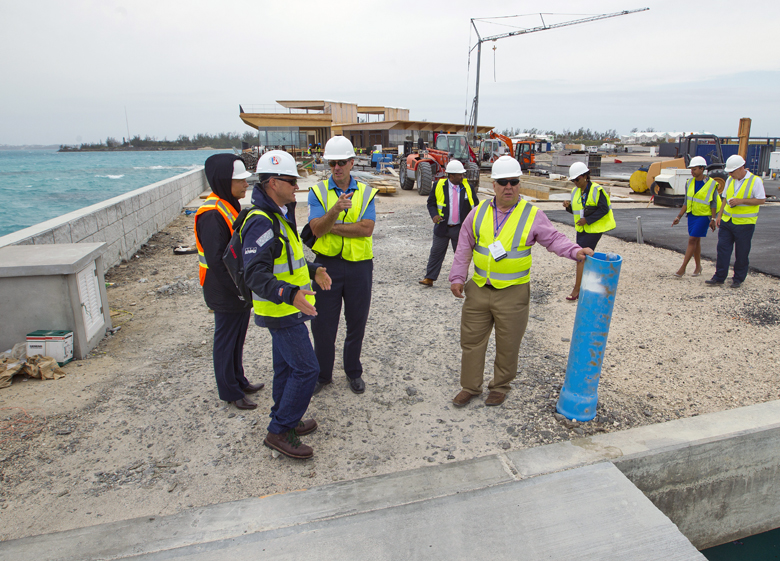 "Government, with the support of many partners, has worked very hard to ensure that Bermudian construction companies, contractors and workers were involved in bringing the Event Village and Dockyard to life.
"So it was impressive to see all aspects of this area taking shape – from the Moresby House refurbishments to the transformation of Cross Island.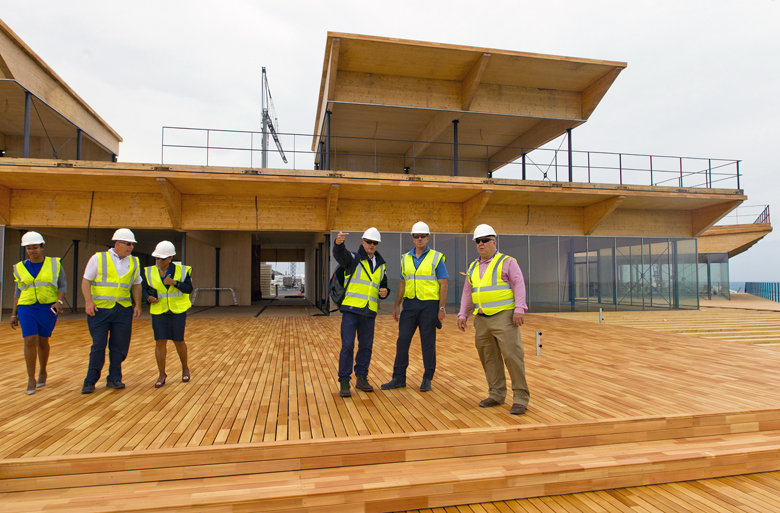 "Bermuda will be on full display to millions around the world when the America's Cup gets underway and hosting this event will be a proud moment for our Country. It was heartening to see the level of professionalism, commitment and determination from all involved in Dockyard."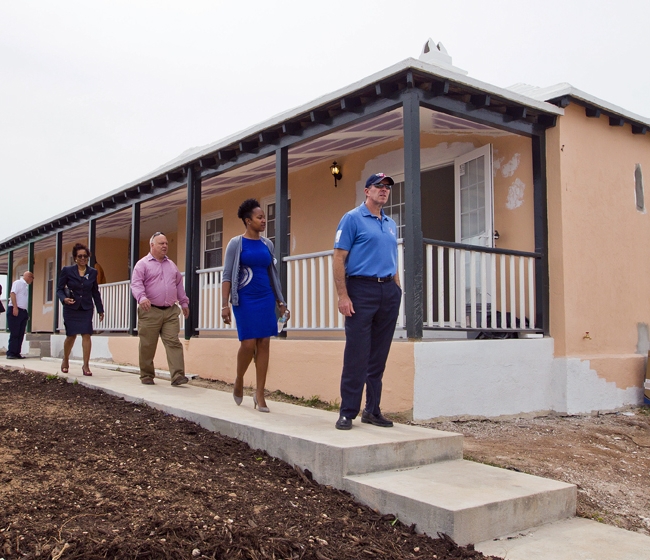 Last week's site visit was facilitated by West End Development Company's [WEDCO] General Manager Andrew Dias and Chairman Ray Charlton. ACBDA and Peter Durhager led the walk around of the AC Event Village.

Read More About