Chayce Smith and Gayle Lindsay are the 2017 Male and Female Eye Institute Classic Champions following racing on Sunday morning.
The 2017 edition of the race took the runners on a different course around St. George's, with Smith leading from start to finish clocking a time of 17:23. Tim Price was second with a time of 18:04 and Artur Paulino finished third holding off youngster Iziah Tucker with a time of 18:24, Tucker clocked 18:25.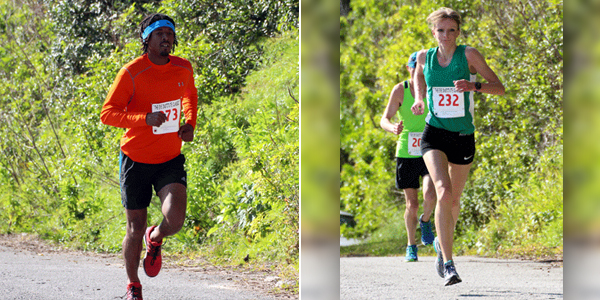 Lindsay settled into her pace and ran away with the ladies title stopping the clock in a time of 20:02, she finished 7th overall. Martina Olcheski-Bell was the second female finisher and 11th overall with a time of 20:57 and the third female finisher was Tilly Norman who was 13th overall with a time of 21:00.
The full 2017 Eye Institute Classic results follow below [PDF here]

Read More About