As Somersfield Academy approaches the end of the school year the Development Office is encouraging the purchase of commemorative bricks that will pave the main walkway to the school. The purchase deadline of May 1st has been set.
"This academic year marks the 25th Anniversary of Somersfield Academy. In honor of this special occasion we are installing a commemorative walkway at the main entrance of the school," Director of Development Stacey-Lee Williams said.
"Engraved bricks will display the names and messages of our families, friends and supporters. This walkway will commemorate the steps we have taken as a school over the past 25 years."
"The funds from the bricks will support the Five-Star Appeal that encompasses five important elements of the school including: technology, eco-school, visual and performing arts, health and wellness, bursaries and scholarships," a spokesperson said.
"In its most recent effort to sell bricks, Somersfield has set a deadline of May 1st to encourage families to be included in the first installation of bricks. They can also be purchased as a gift, for themselves or a grandchild. They will be inscribed with a message and can be placed adjacent to particular friends' bricks upon request.
"Somersfield Academy hopes that these bricks will represent all sections of our community including the founding students and alumni from Tivoli in Warwick.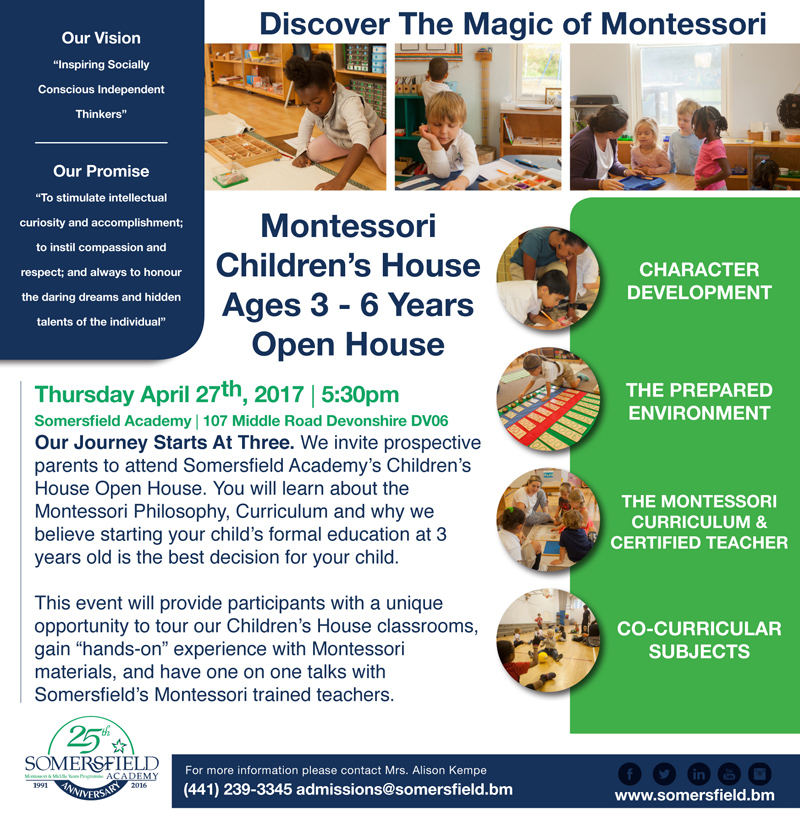 "The bricks are set to be installed this summer when the school children are on vacation by Horsfield Landscape and Design. This will serve as a visual reminder and memory of all of the students, parents, friends, faculty and alumni who have continued to make Somersfield Academy one of Bermuda's finest schools on the island.
"Commemorative bricks can be purchased in person between 8am and 4pm, online at www.somersfield.bm, or by calling the Development Office on 441.236.9797. For more information visit Somersfield Academy's website or Facebook page."

Read More About
Category: All