Miles Market has welcomed their first Chef-in-Residence, as celebrity chef Gita Kantrow will be in Bermuda throughout the America's Cup, adding specialty dishes to the Miles menus.
Chef Kantrow will also be available for private events catering at Island House on Long Island and Tower House and Cottage on Hawkins Island.
A spokesperson said, "Gita comes to Bermuda from Boston where she most recently spent six months at the helm of Wink & Nod, a culinary incubator in the South End. As luck would have it, Will Cox, president of Waterfront Properties, was dining at Wink & Nod during Chef Kantrow's residency."
Mr. Cox said, "I was blown away by Gita's cooking and asked if she would be interested in coming to Bermuda for the America's Cup. Her dishes are incredibly creative and unique so we jumped at the chance to bring her here to introduce something fresh and exciting to the island."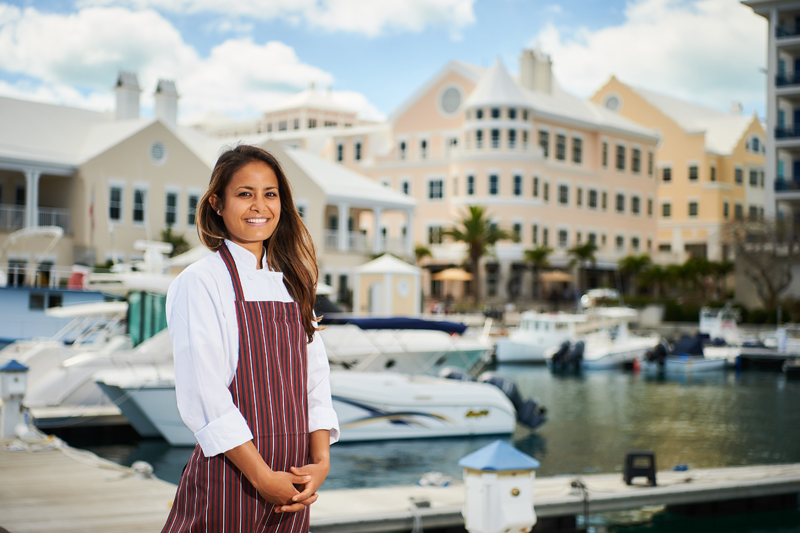 "Drawing from her Nepali roots, Gita's cooking can best be described as contemporary Nepalese cuisine with Indian, Tibetan and Western influences.
"Gita was born in Nepal and moved to America at the age of 9 where she was raised by American family friends; though she still returns home to visit her parents in Nepal, biennially, and to savour home cooking."
Chef Kantrow said, "My adopted parents didn't know how to make Nepalese food and I didn't have a palette for American food so cooking was a way to evoke memories of home."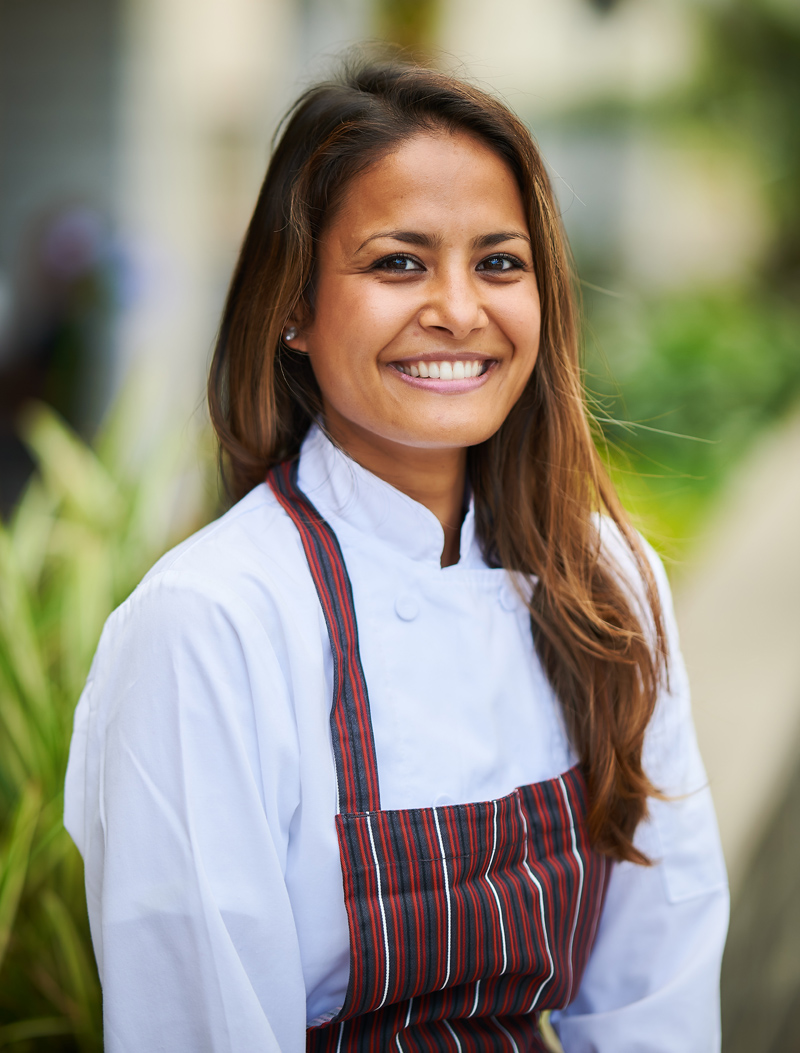 "The self-taught chef began cooking at a young age but went on to study sociology and Japanese at Bates College with the view that cooking was something she did for fun or to entertain. Fortunately, shortly after graduating Kantrow decided to launch a private chef business.
"Since then she has interned at some of Boston's top restaurants including Trade, Rialto and Journeyman.
"Patrons of Miles will find flavourful Nepalese-American additions to the menus during Kantrow's stay. Dishes like Masala Fried Chicken, Lentil Samosas and Gulab Jamun Cheesecake.
"Chef Kantrow will also spend much of her time here catering for private events, if anyone wishes to make an enquiry they are advised to contact Miles Market on 295-1234 or email gita@thewaterfront.bm."

Read More About
Category: All, Business, Entertainment