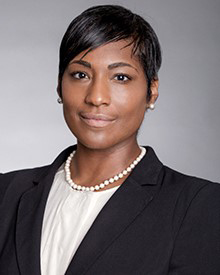 Bermudian attorney Sophia Greaves has been appointed to the Bermuda Tourism Authority Board of Directors and completed her first meeting today as a Member of the Board. She replaces hospitality real estate executive Allison Reid whose term on the Board has expired.
Ms Greaves is a Director in the corporate department of Conyers Dill & Pearman. Her practice at Conyers spans a number of specializations with particular emphasis on securitizations, mergers and acquisitions and the formation, licensing and ongoing regulatory requirements for Bermuda [re]insurers.
Bermuda Tourism Authority Chairman of the Board David Dodwell said: "We welcomed Sophia onto the Board this morning and she is already making positive contributions that will assist us in continuing the tourism comeback in Bermuda.
"Her professional background in corporate law is an asset around the table, especially as the Bermuda Tourism Authority works to attract new investment into the Bermuda tourism economy."
"I am very pleased to join a Board that has already proven the strength of its leadership by building a high quality organization that is achieving results for Bermuda," said new Board Member Sophia Greaves.
"I look forward to working closely with the Board of Directors and the team at the Bermuda Tourism Authority to advance the fine work that is already underway and to continue to develop the Bermuda tourism product as a dynamic brand that is synonymous with excellence."
Ms Greaves holds a Bachelor of Laws from King's College London and an MSc in Politics and Communications from the London School of Economics.
There are a total of eight men and women on the Bermuda Tourism Authority Board of Directors. Under the Bermuda Tourism Authority Act [2013] new Board Members are elected by the existing Board and serve for an initial four-year term, except the founding Board whose terms are staggered in length to provide continuity.
Read More About