Island Kaddy recently opened on Reid Street, offering Bermuda's first indoor golf training and entertainment facility, with a full range golf apparel retail as well as clinics for beginners and seasoned players.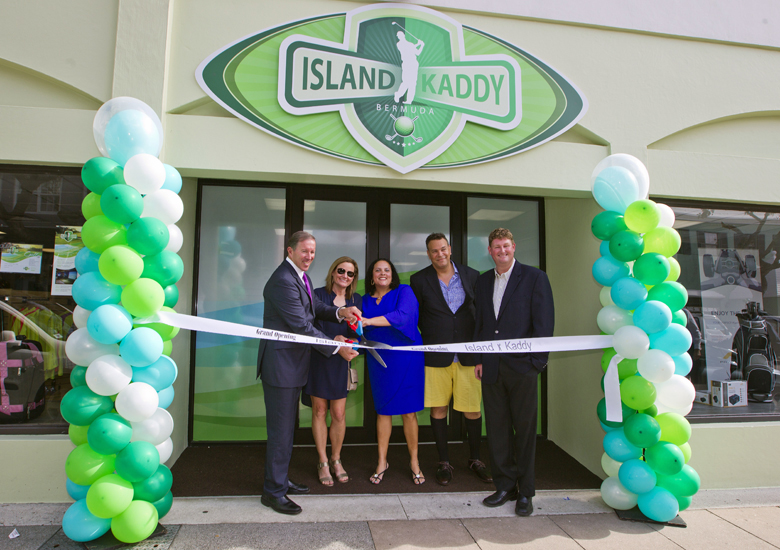 The facility also offers food and beverage service in their sports lounge area, where patrons can enjoy refreshments while viewing sports related programming.
Premier Michael Dunkley attended Island Kaddy's opening with his wife, Mrs. Pamela Dunkley, and tested out one of the three high-tech, virtual reality golf simulators.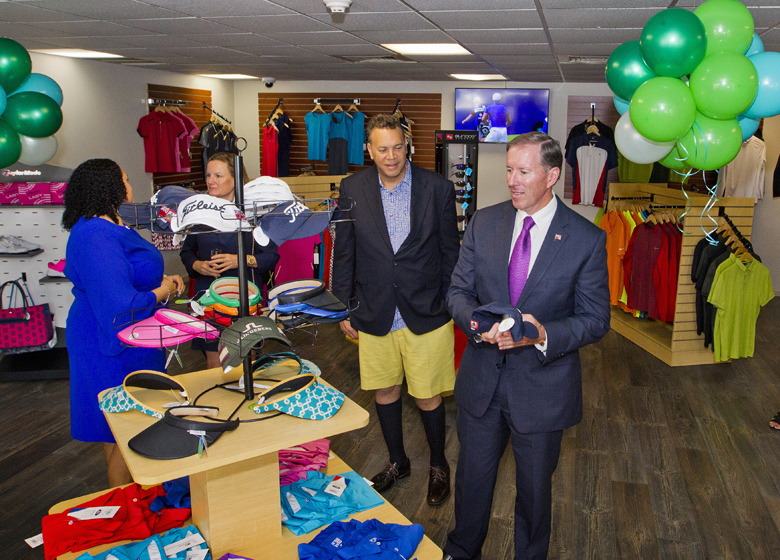 As a golf enthusiast, Premier Dunkley said he welcomed the addition of the new, modern sports store saying, "I was pleased to participate in the opening of Island Kaddy, which is making the game of golf more accessible and fun to the public.
"I expect that Island Kaddy is sure to be popular with our seasoned or novice golf players. It was also very encouraging to see such an innovative business open its doors, which demonstrates to us that there is strong, entrepreneurial confidence in our community."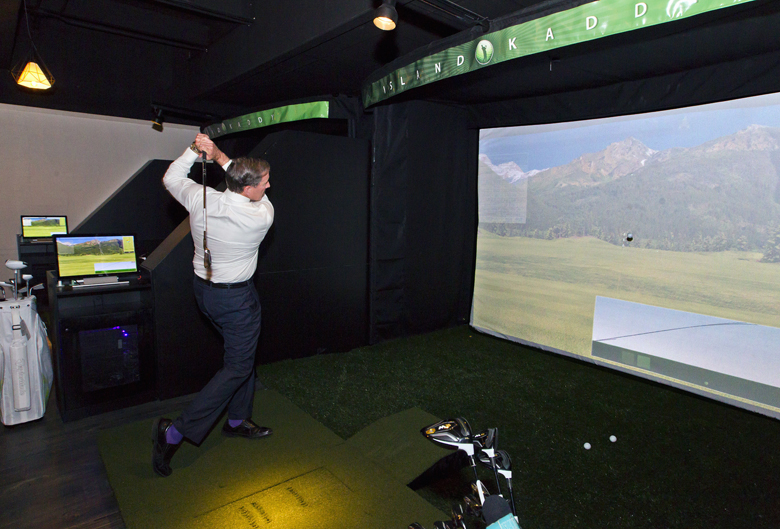 Read More About