The Minister of Social Development and Sports, Nandi Outerbridge, today [June 5] extended her appreciation to Aspen Bermuda Limited for participating in a company-sponsored cleanup day at Paget Island on May 31, 2017.
The cleanup was a part of the Fort Cunningham Restoration Project spearheaded by the Mirrors Programme as a part of their 10th year celebration activities.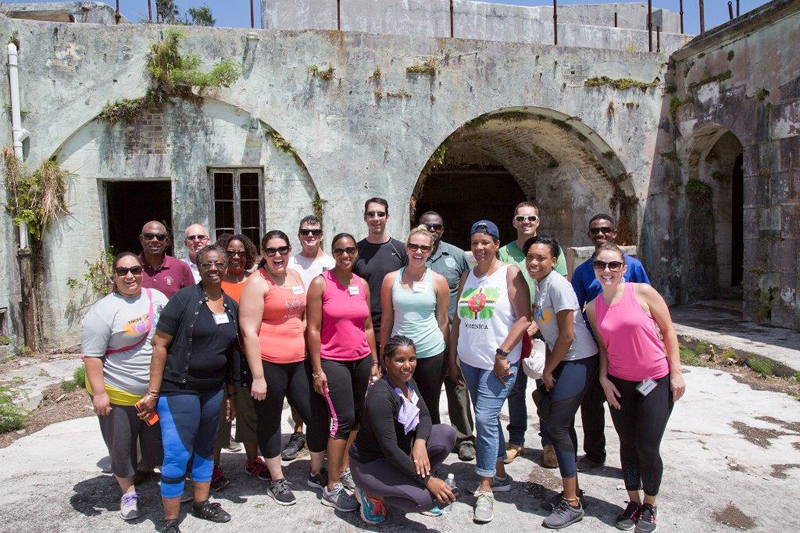 The Minister said, "We appreciate Aspen's corporate citizenship in assisting us towards the goal of restoring Fort Cunningham to its former glory, for all Bermudians and visitors to enjoy. It's these types of efforts that will strengthen our youth, families and community as a whole".
On May 31, 2017, Aspen, Mirrors, Outward Bound and the Department of Parks spent the day on the island form 9am to 4pm focusing on the entrance area to the fort, in preparation for the summer activities on the island. The Department of Youth, Sport and Recreation supported in transporting the group.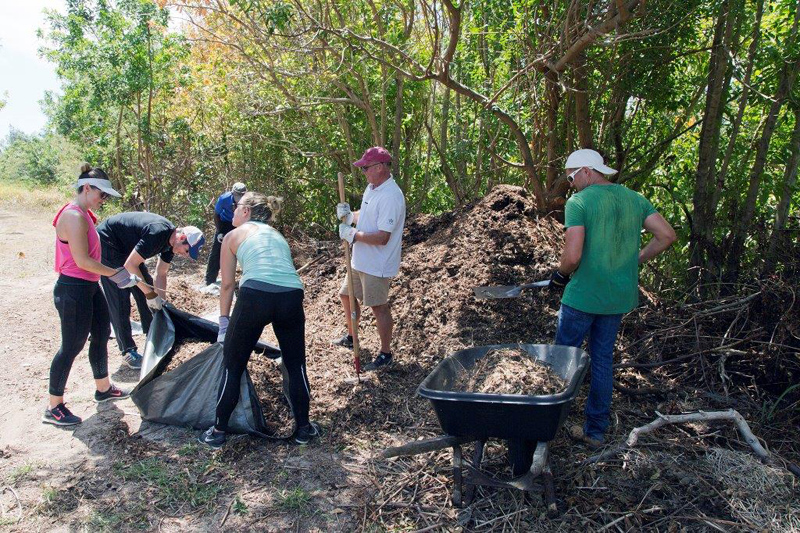 Brittany de Frias, Technical Assistant, Aspen Re/Head of Charity Committee, said: "Spending the day at Paget Island was incredible! It felt really good to know that Aspen's hard work during the Corporate Day of Giving will go a long way in restoring Fort Cunningham.
"The experience was invaluable from the team challenge in the beginning with Mirrors [great way to break the ice!] to exploring the Fort and seeing cahows nesting to spreading mulch. It was a great collaboration between multiple groups of people who are focused on the bigger picture of providing an area to explore and enjoy Bermuda's beauty. I'm excited to see the final results in a few years."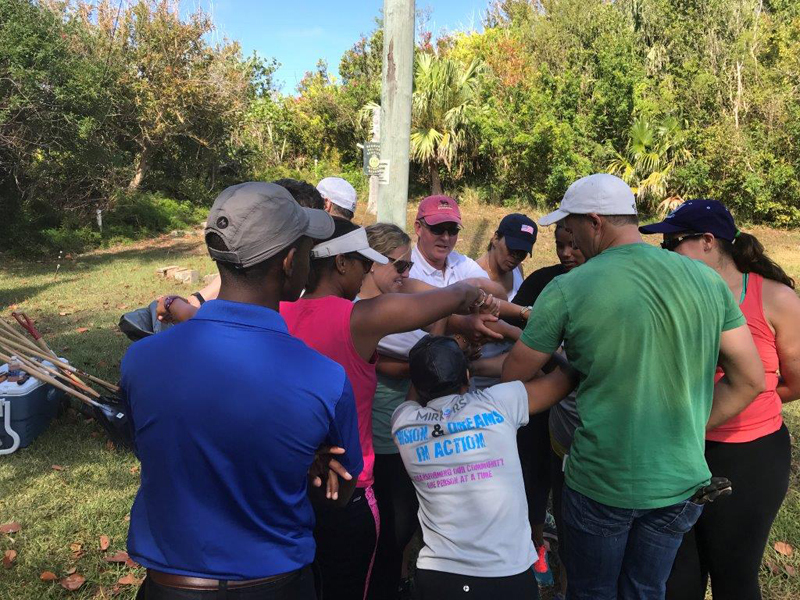 Chris Jones, Claims Manager, Aspen Re, said: "The day was very well organized by Mirrors, Parks, Outward Bound. Mirrors has successfully identified a legacy project – restoration of the Fort that will provide Bermuda's youth with invaluable experience in life skills. Wishing them every success."
Rebecca Gaglio, Assistant Underwriter, FINPRO, said:  "Such a great experience! I'm grateful to have the opportunity to help Mirrors, Parks and Outward Bound get one step closer to achieving their ultimate goal.
"I believe they have an excellent idea that everyone can benefit from. I'm glad Aspen could be a part of this project. Paget Island and Fort Cunningham are absolutely beautiful – something we should treasure and keep thriving."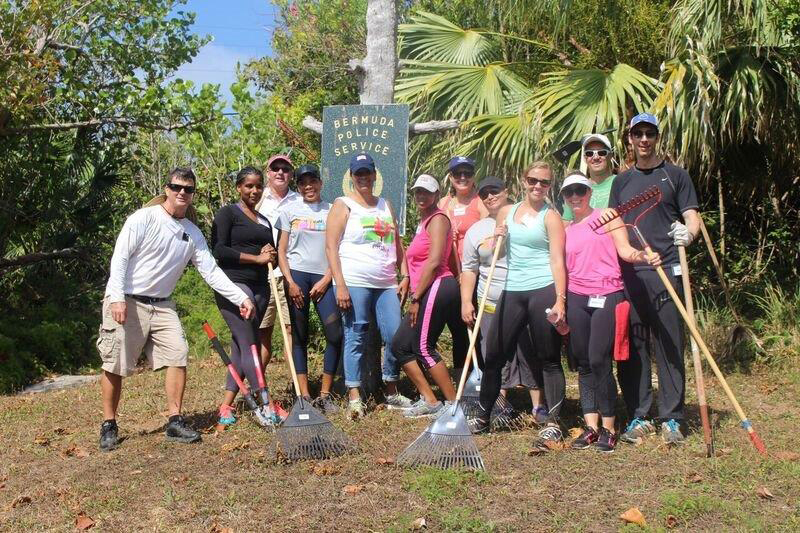 Mark Pickering, Group Treasurer, said: "Paget Island and Fort Cunningham are untouched gems of Bermuda. It was a great experience working together with colleagues from Aspen, Parks and Outward Bound/Bermuda Police Service.
"I look forward to connecting again to help restore the beauty of Fort Cunningham. Many children throughout Bermuda's schools will have the opportunity to visit this national treasure and learn more about Bermuda's history in due course."
Tim Proctor, Head of Global Casualty – Bermuda, said: "Mirrors is providing an essential service to the community by providing a safety net for young individuals who have fallen off the thoroughfare of life. Fort Cunningham is an amazing undiscovered treasure and will shine brightly when the restoration project is complete."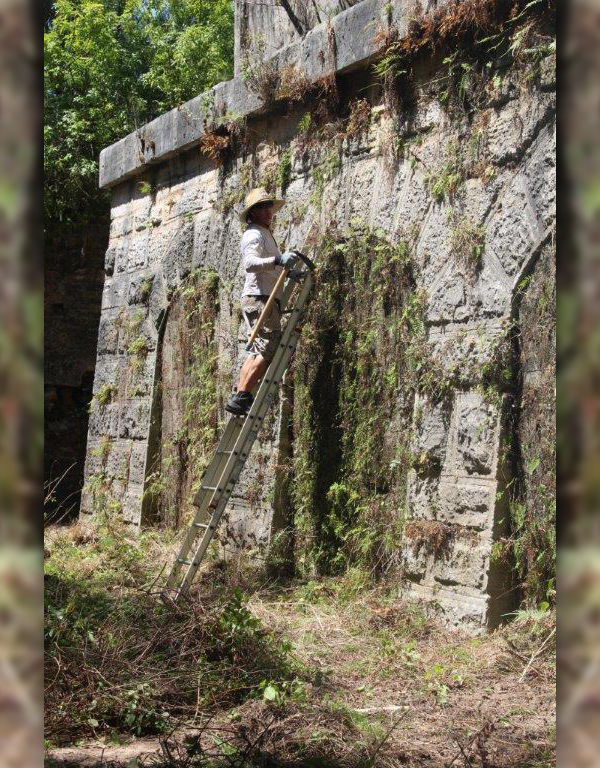 Please contact Kimberley Jackson at 294-9291 or kvjackson@gov.bm to get involved with this project.
Read More About
Category: All