Earning her fourth career World Triathlon Series victory and second consecutive win of the season, Bermuda's Flora Duffy raced to victory at the 2017 Columbia Threadneedle World Triathlon Leeds in England today.
"Exiting the waters among the leaders and then joining a small and fierce lead bike pack that worked well together to earn a large advantage, Duffy entered the run with a clear shot of earning the day's gold medal," the race report said.
"Giving her a second WTS win of the season and a trade up from the silver medal she earned in Leeds in 2016, Duffy's victory also puts her in a solid position to continue her quest of reclaiming her World Title.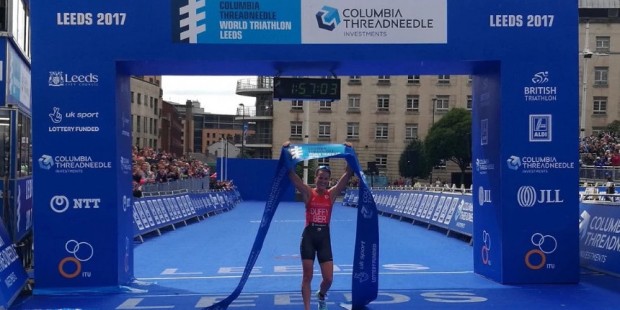 Duffy said, "I came out of the water in a good position and luckily the girls on the bike were keen to work with me. So perhaps they picked up on if you ride hard there is an opportunity to podium, so we made a huge gap and yeah it was fantastic.
"Four was perfect, especially when we came into the circuit because it is so technical here, so the smaller the group is the faster you get through the corners and just the more efficient you are.
"Those girls rode super well technically so it helped the speed, so we just gradually just put more and more time into the chase group, which was pretty cool," she said of the small lead bunch she cycled with.
"Obviously you go into each race with a goal, so yeah it is nice that I have won the first two, which kind of came as a surprise but I guess I will just keep the momentum going."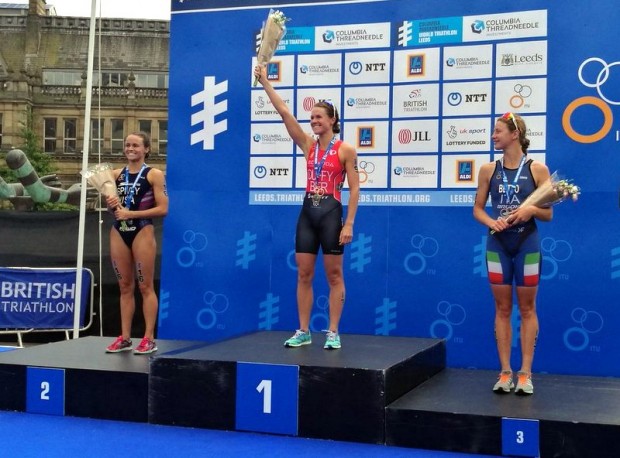 Read More About